Product
F3487 CHAMBRAY PULL OVER SHIRT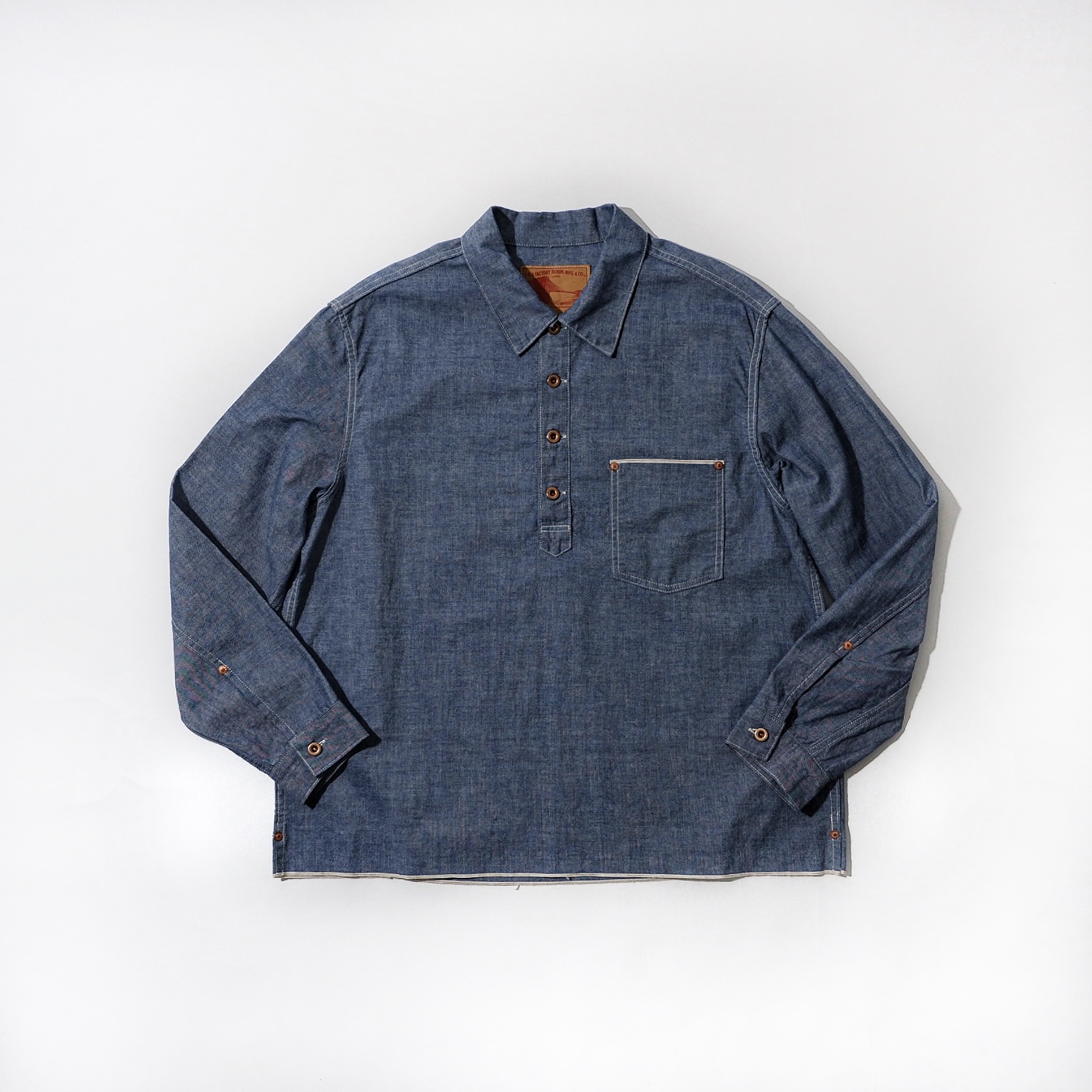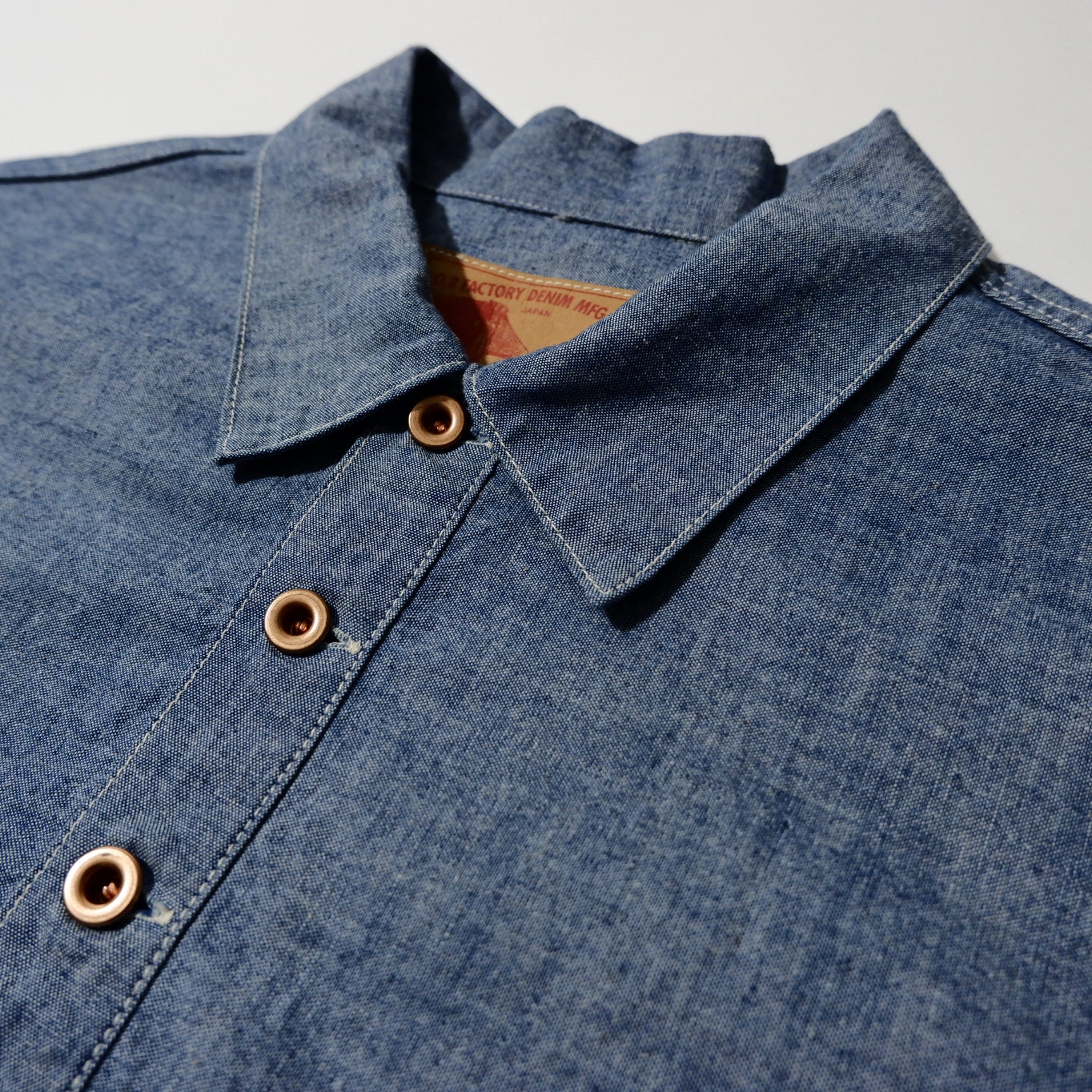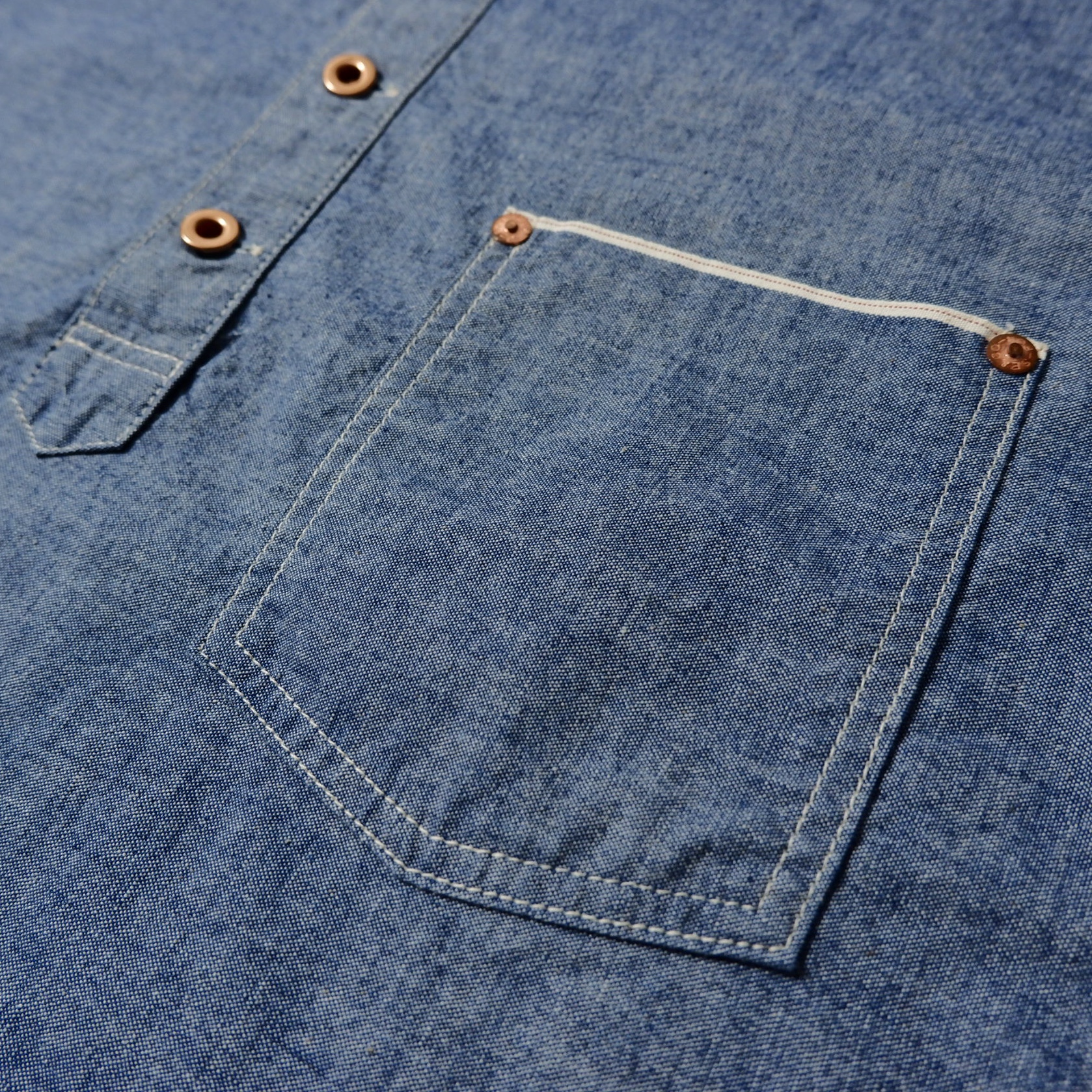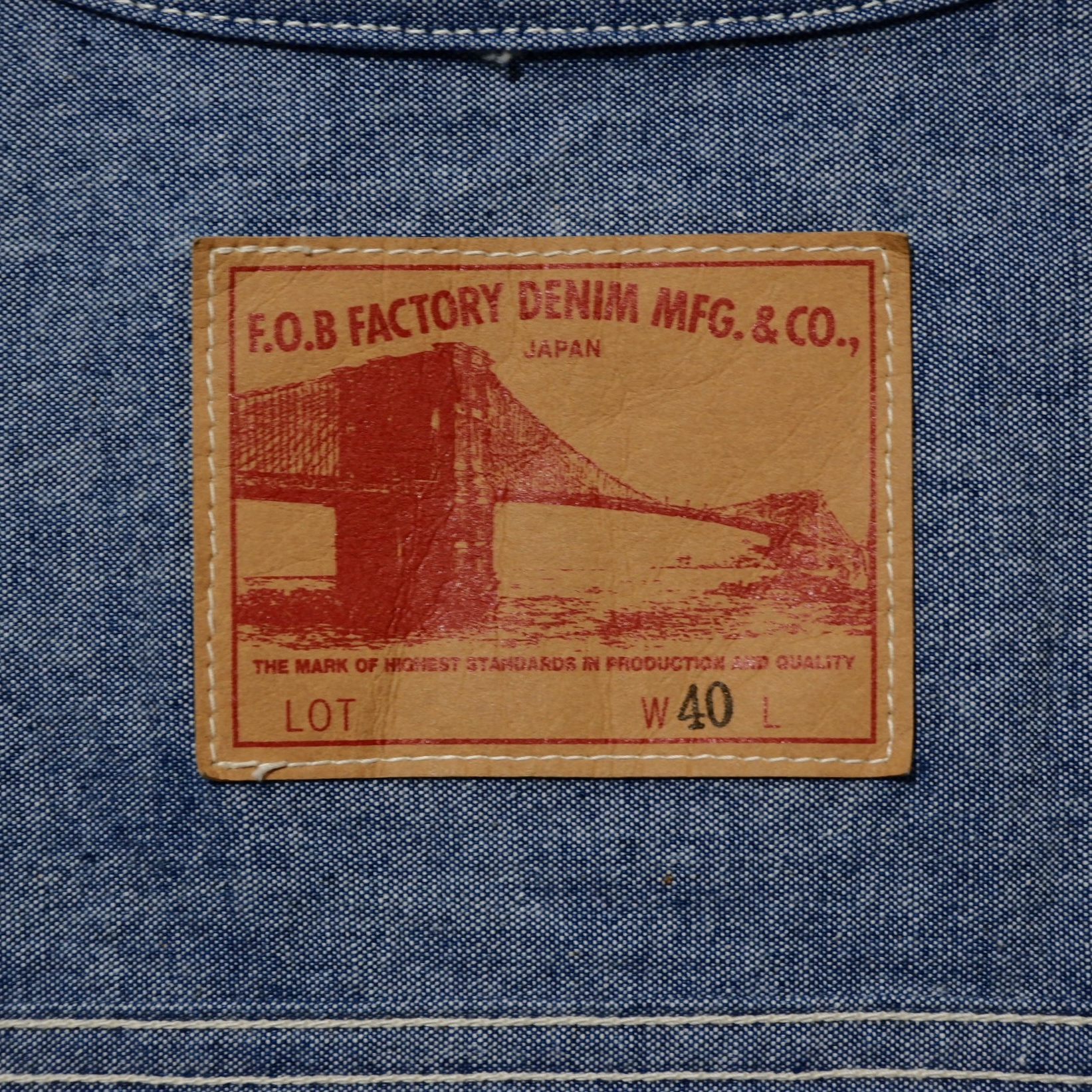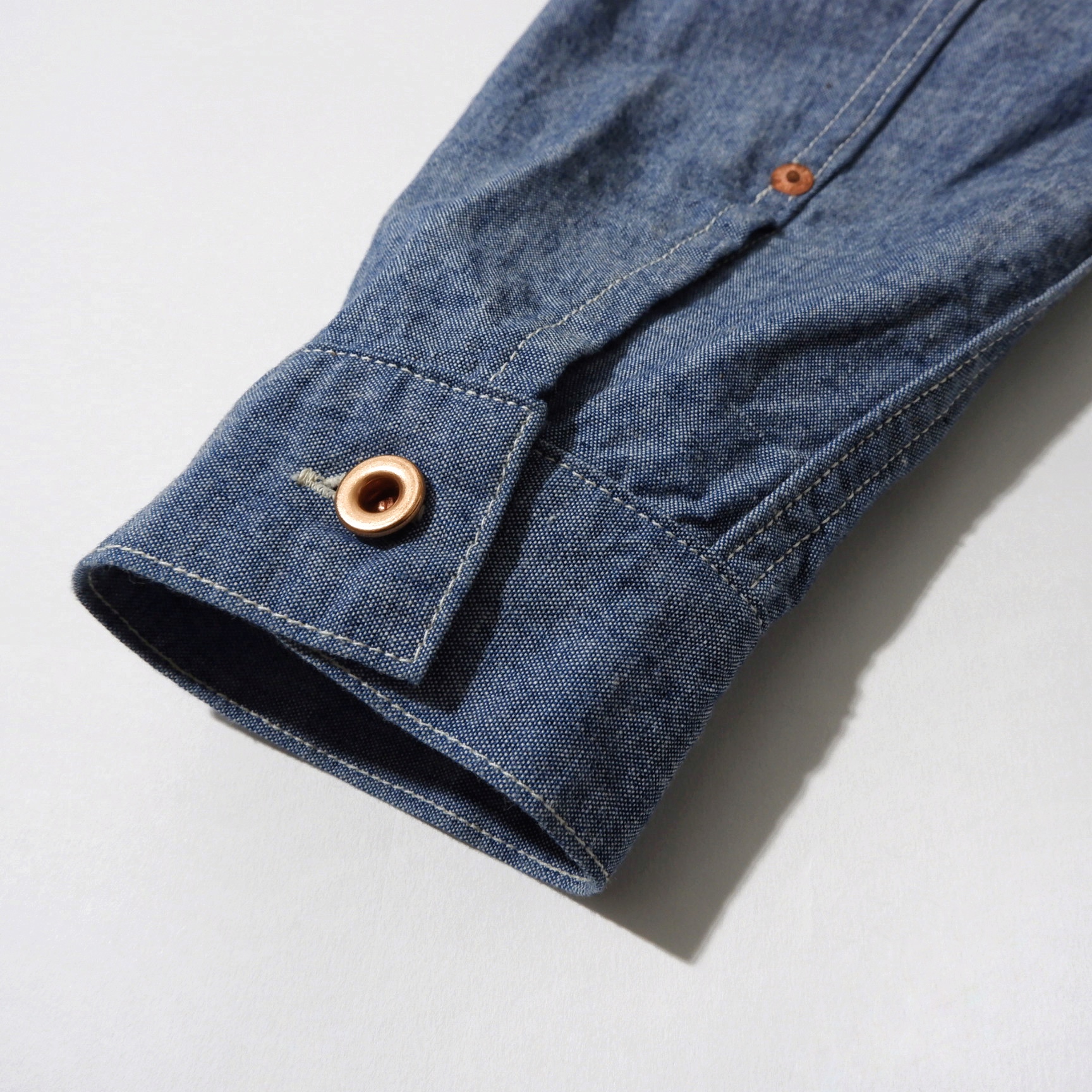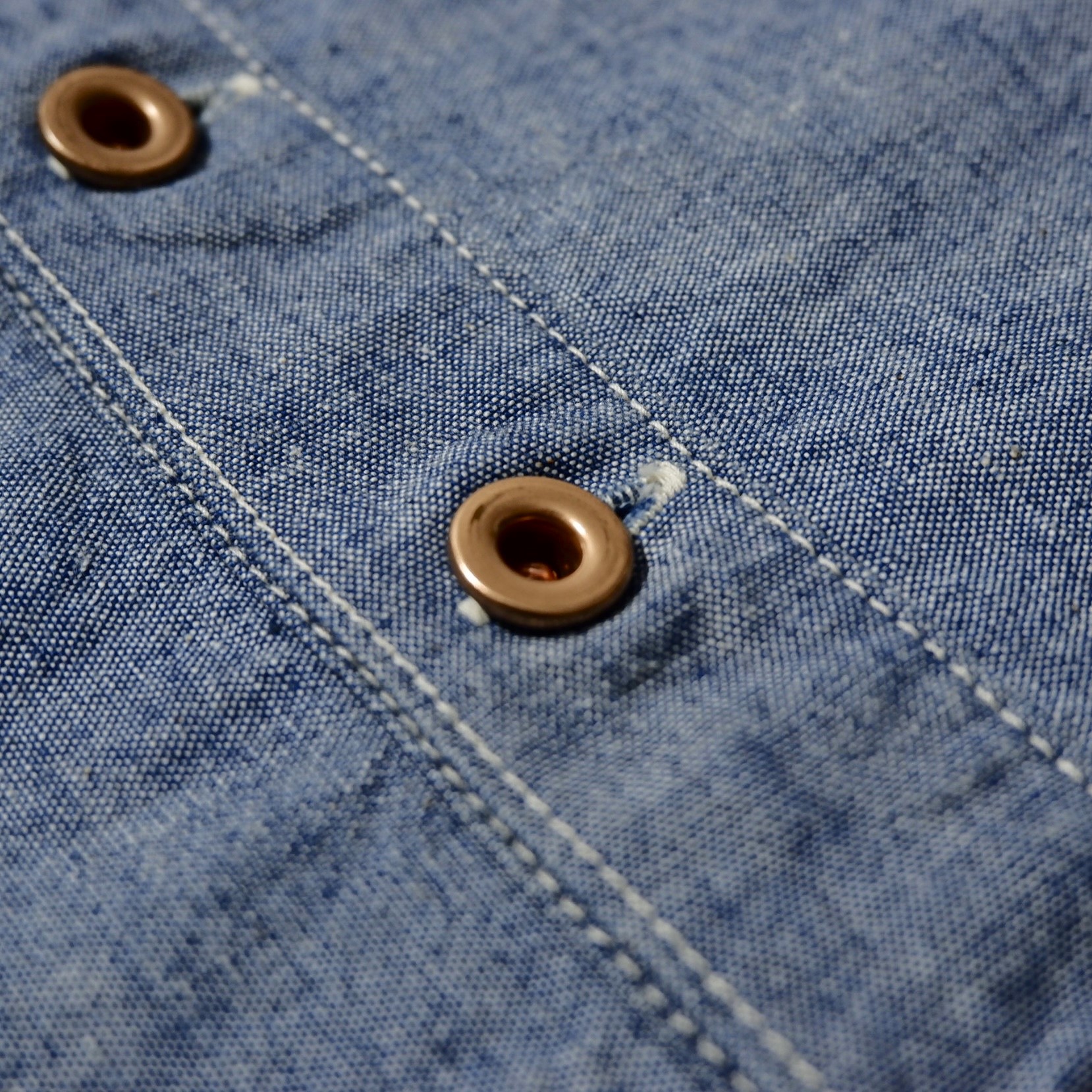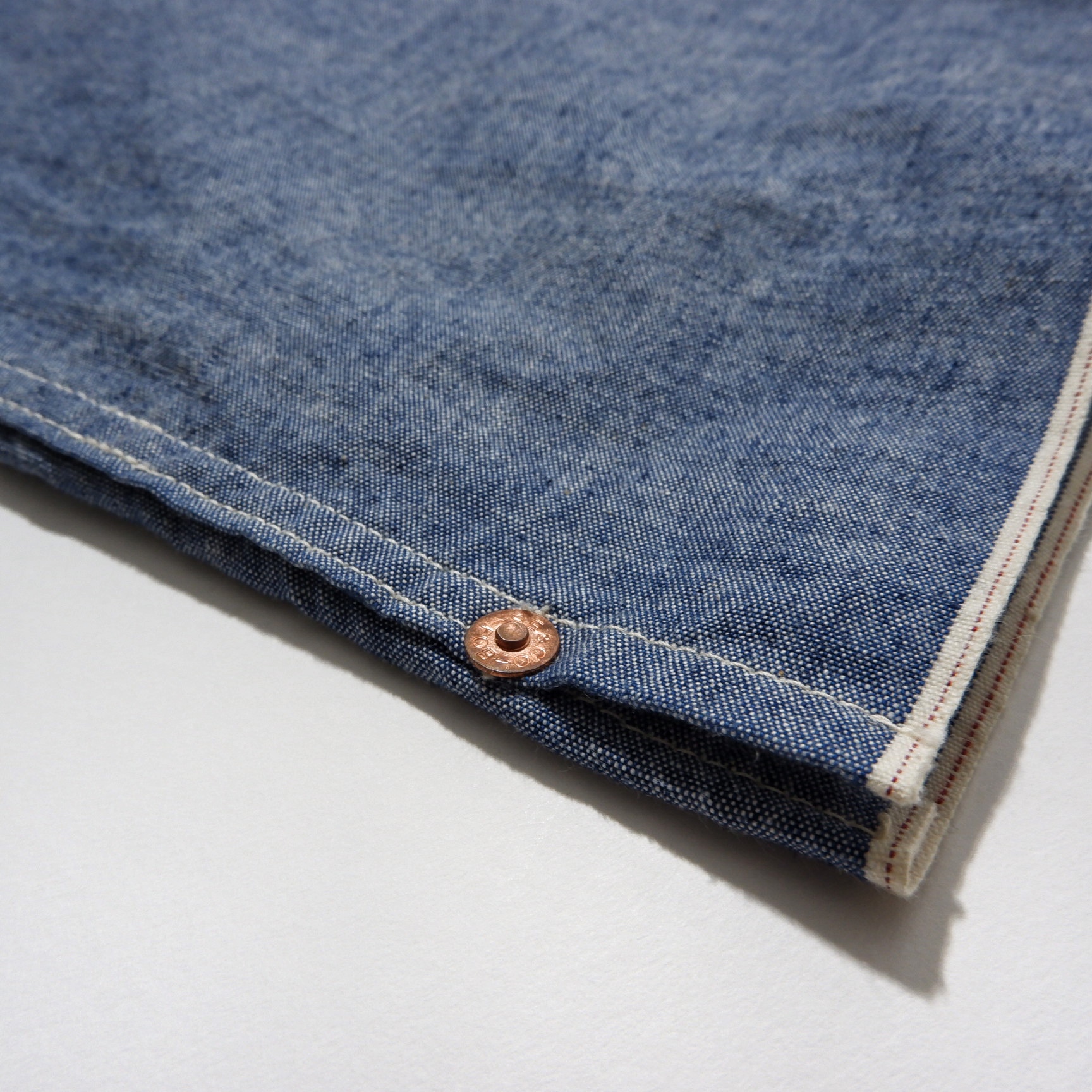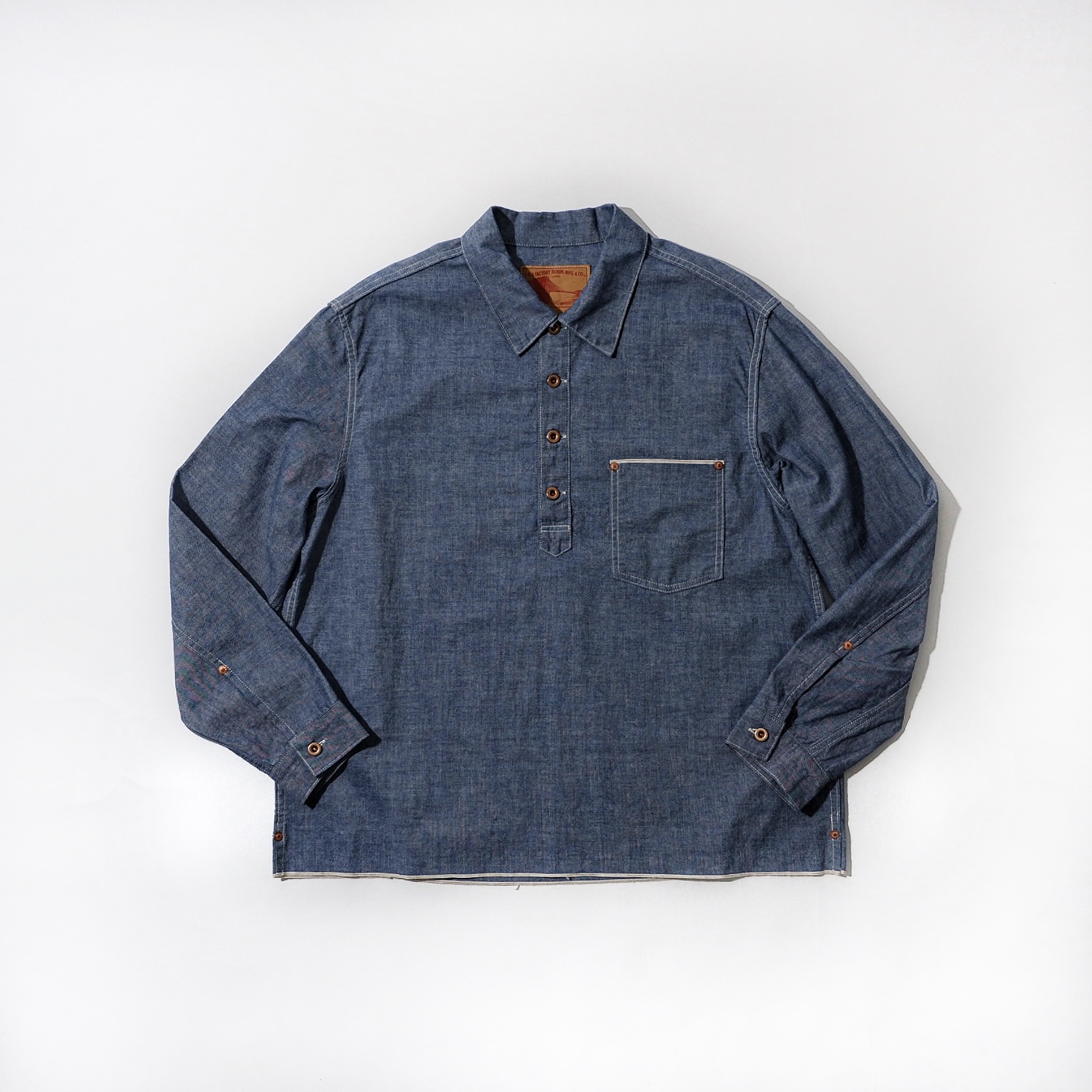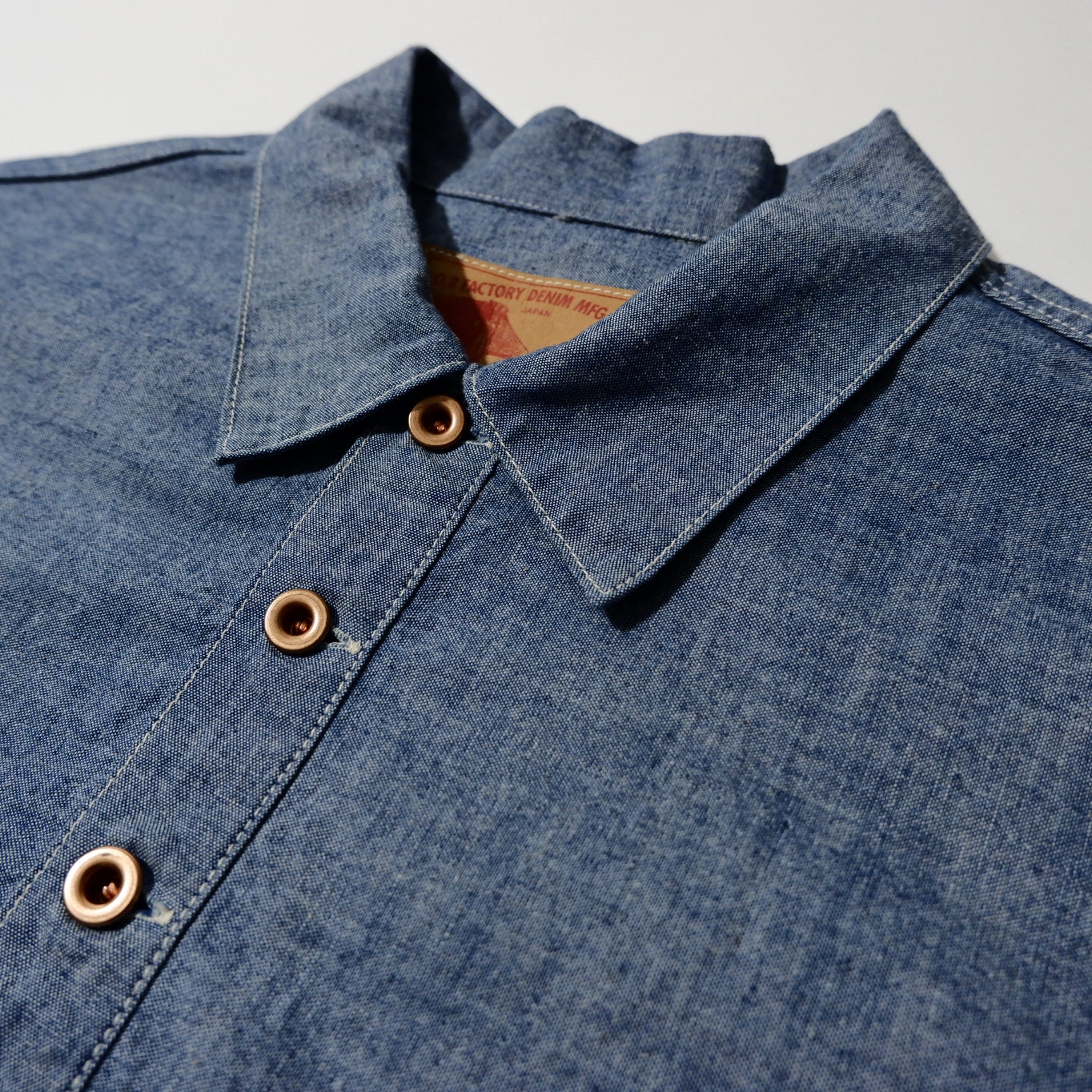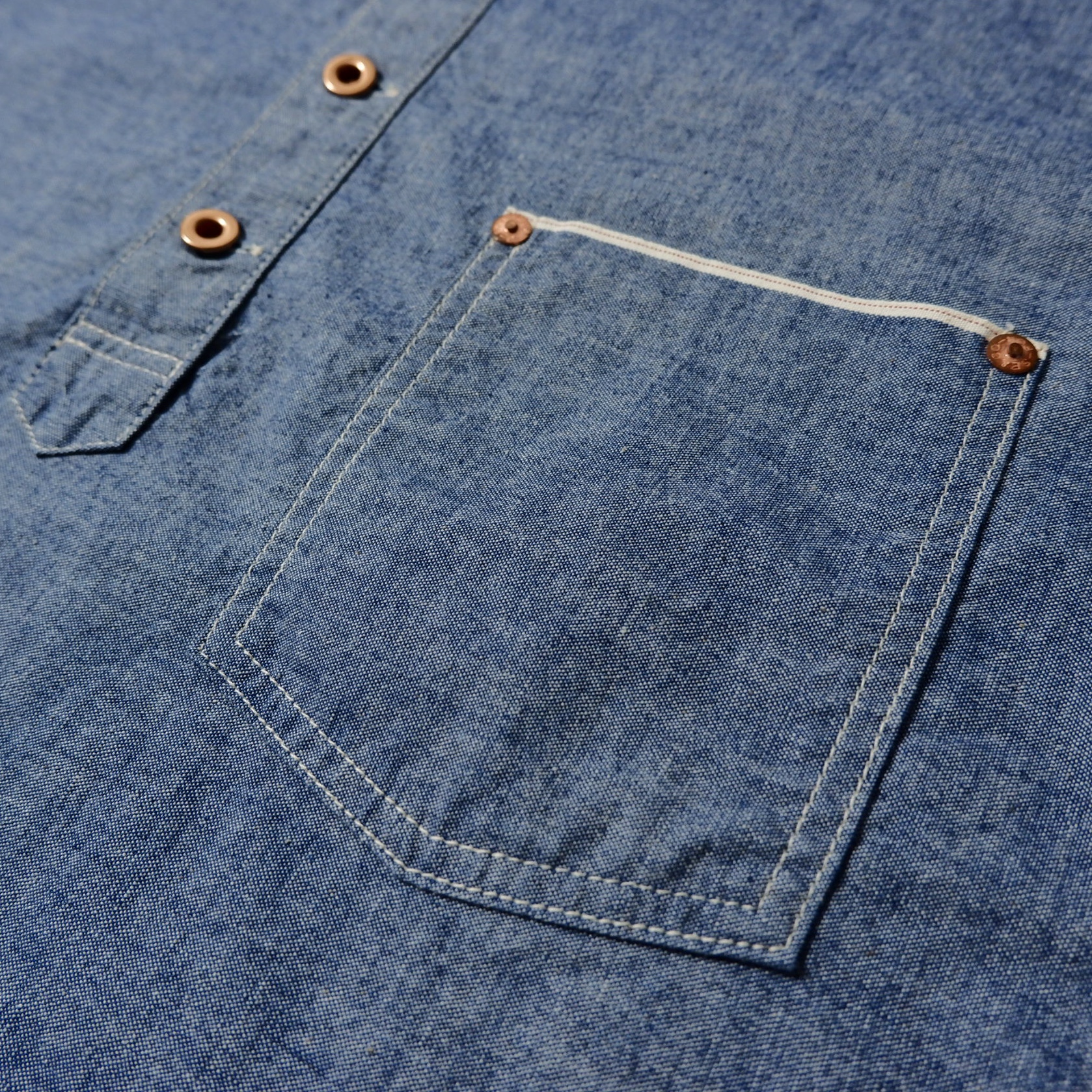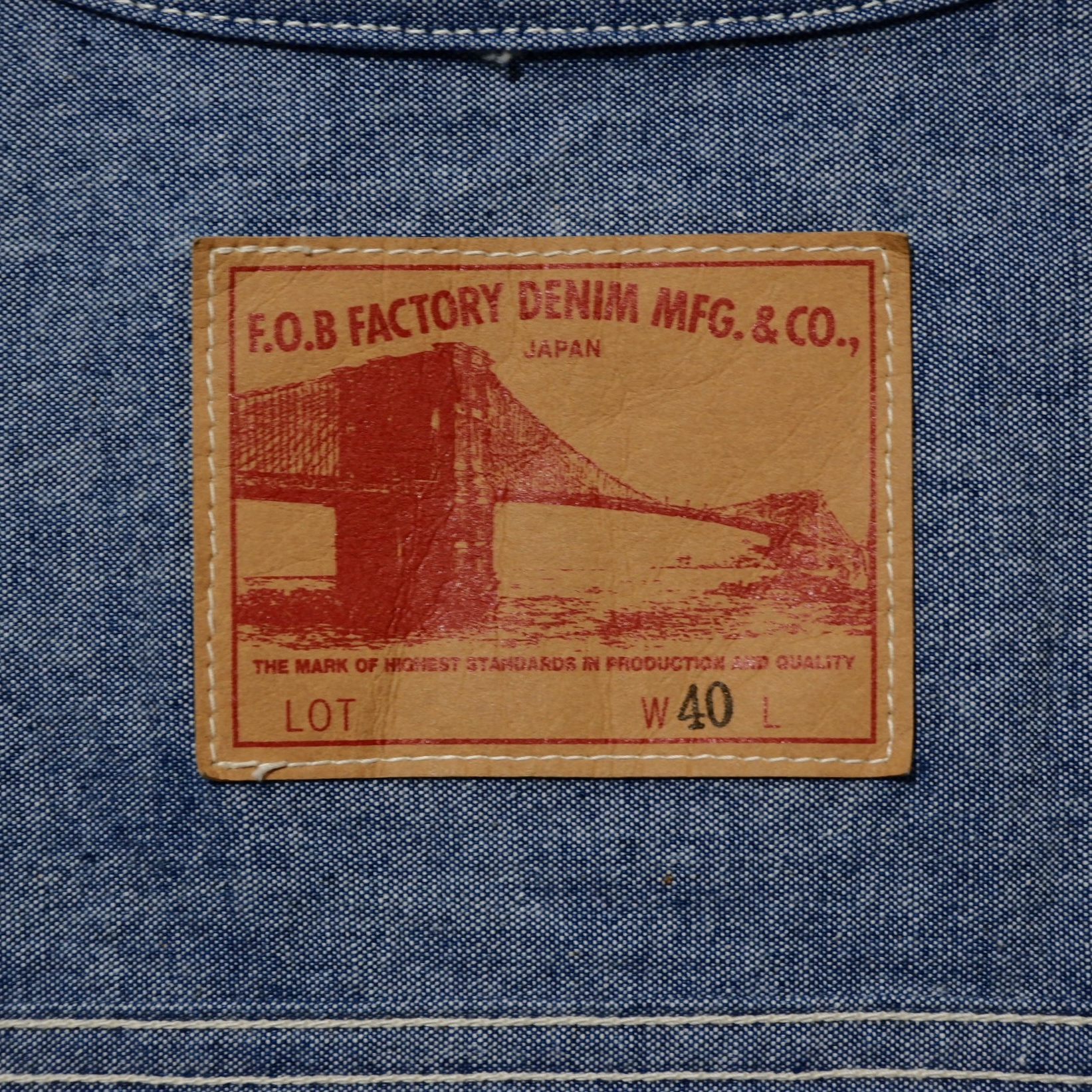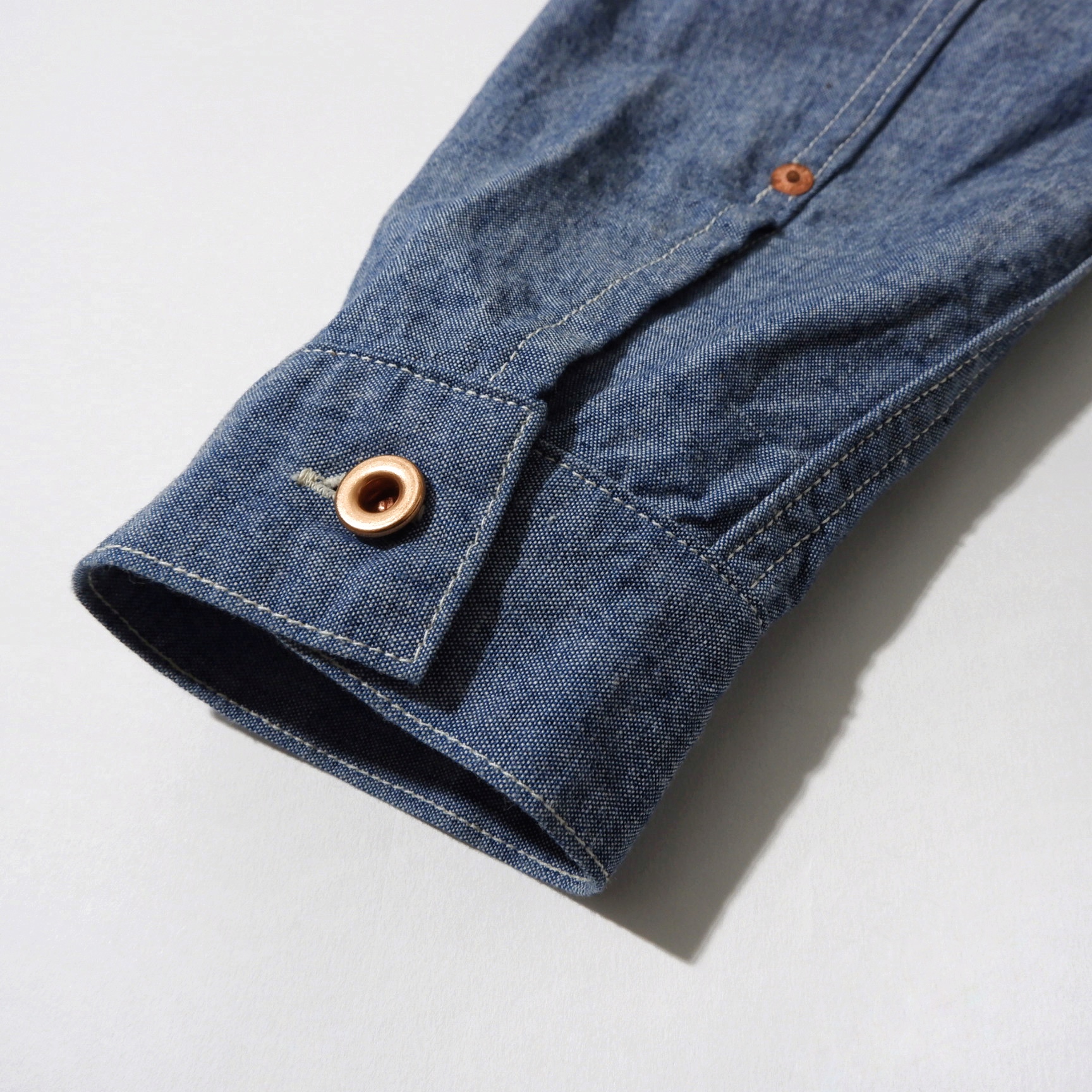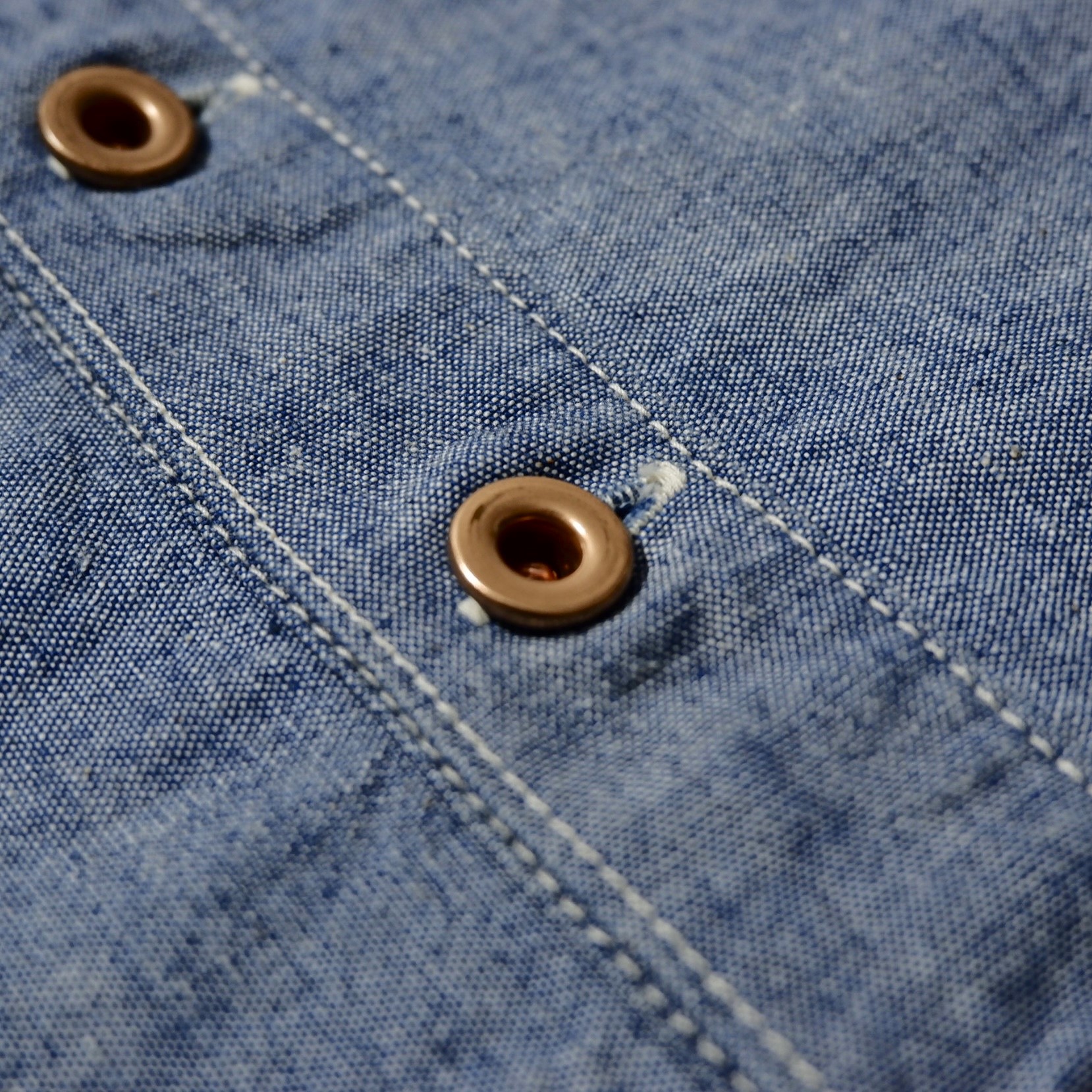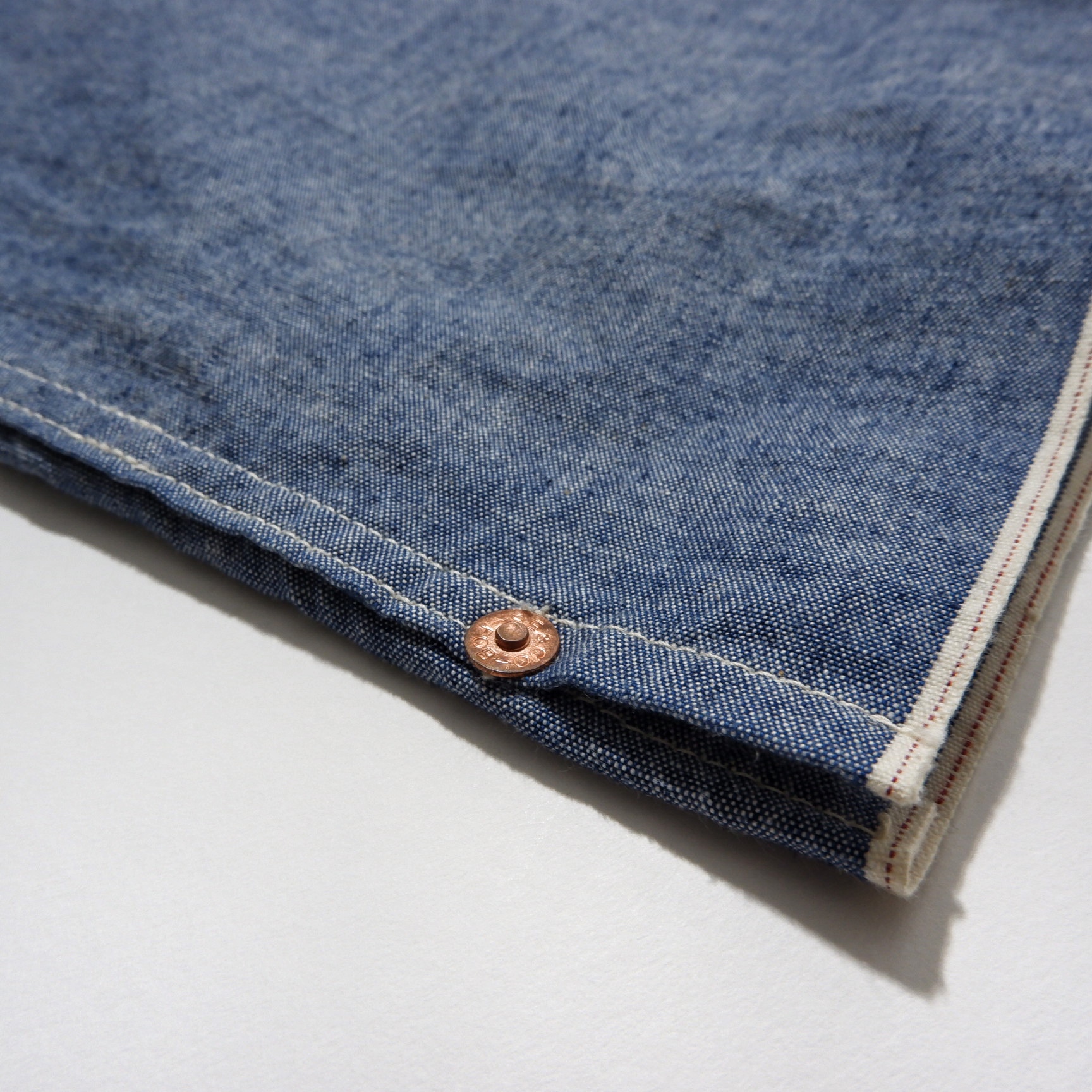 We developed a 9oz selvedge chambray with a nostalgic American look and feel.
Like F2384, this item has a selvedge hem with the idea of using the fabric horizontally.
The design is based on the image of American mass-production-era work clothes,
with as few sewing points as possible and rivets used to reinforce them.
We aimed for a "HEAVY-DUTY" finish by using a lot of rolled seams that can be
sewn without using an iron.
While the silhouette is boxy, the sleeves are made in a front-facing pattern, making it easy to wear.
Equipped with brass donut buttons and copper brand-engraved rivets.
懐かしいアメリカの匂いのしそうな表情の9ozのセルビッチシャンブレーを開発。
F2384同様に、生地を横使いにする発想で、裾にセルビッチを配したアイテムになります。
アメリカの大量生産時代の作業服をイメージし極力縫製箇所を減らし、リベットで補強する。
アイロンを使用しないで縫製できる巻き縫いを多用しHEAVY DUTYな仕上がりを目指しました。
BOX型のシルエットながら、袖付けは前ぶりにパターンメイクし、着易さも兼ね備えています。
真鍮のドーナツ釦や銅製のブランド刻印リベットを備える。
Item Date
| | |
| --- | --- |
| No | F3487 |
| Color | #28 |
| Size | 36, 38, 40, 42, 44, 46 |
| Price | ¥20900 (in Tax) |
| Material | 100% COTTON |
Contact us