Product
F0514 NARROW U.S TROUSERS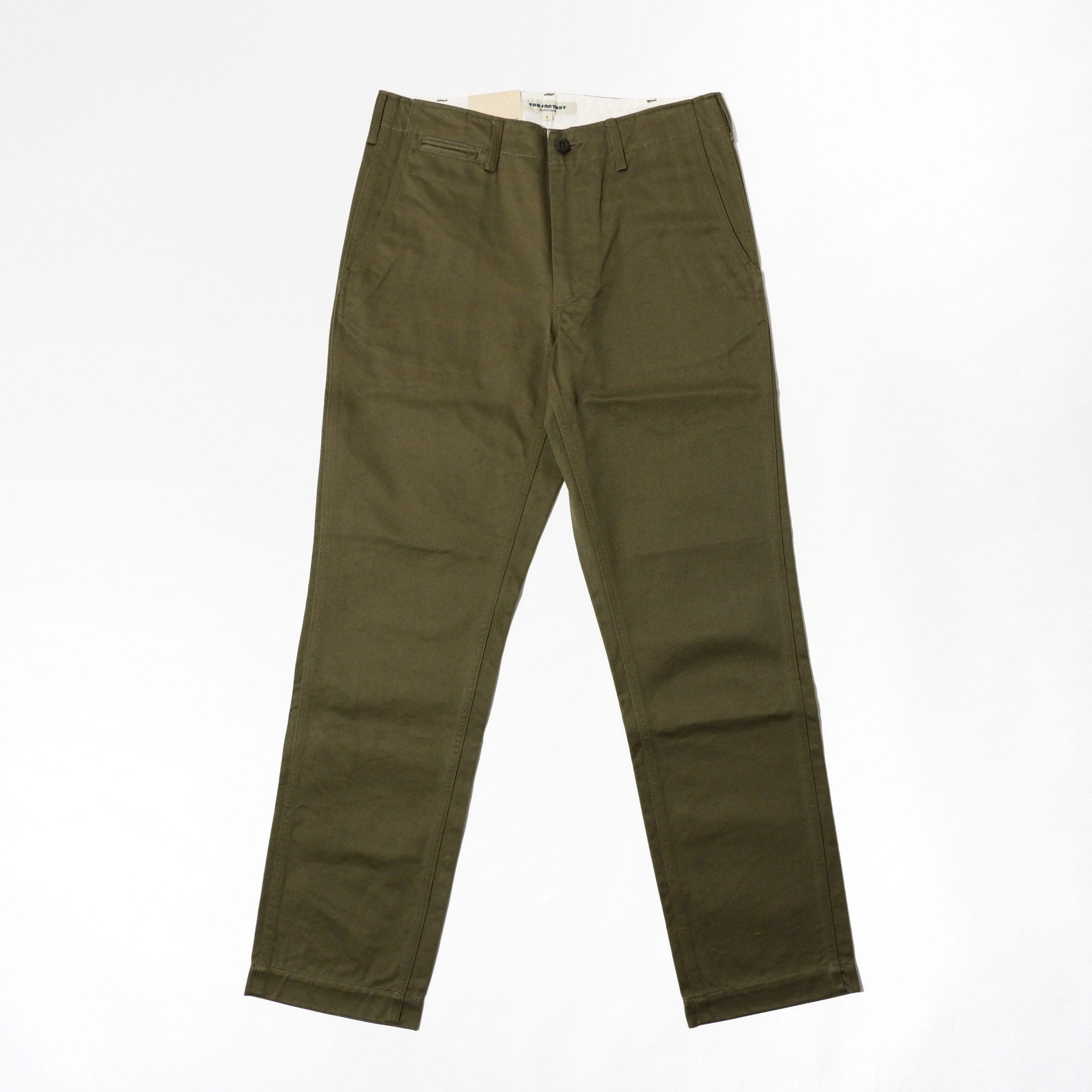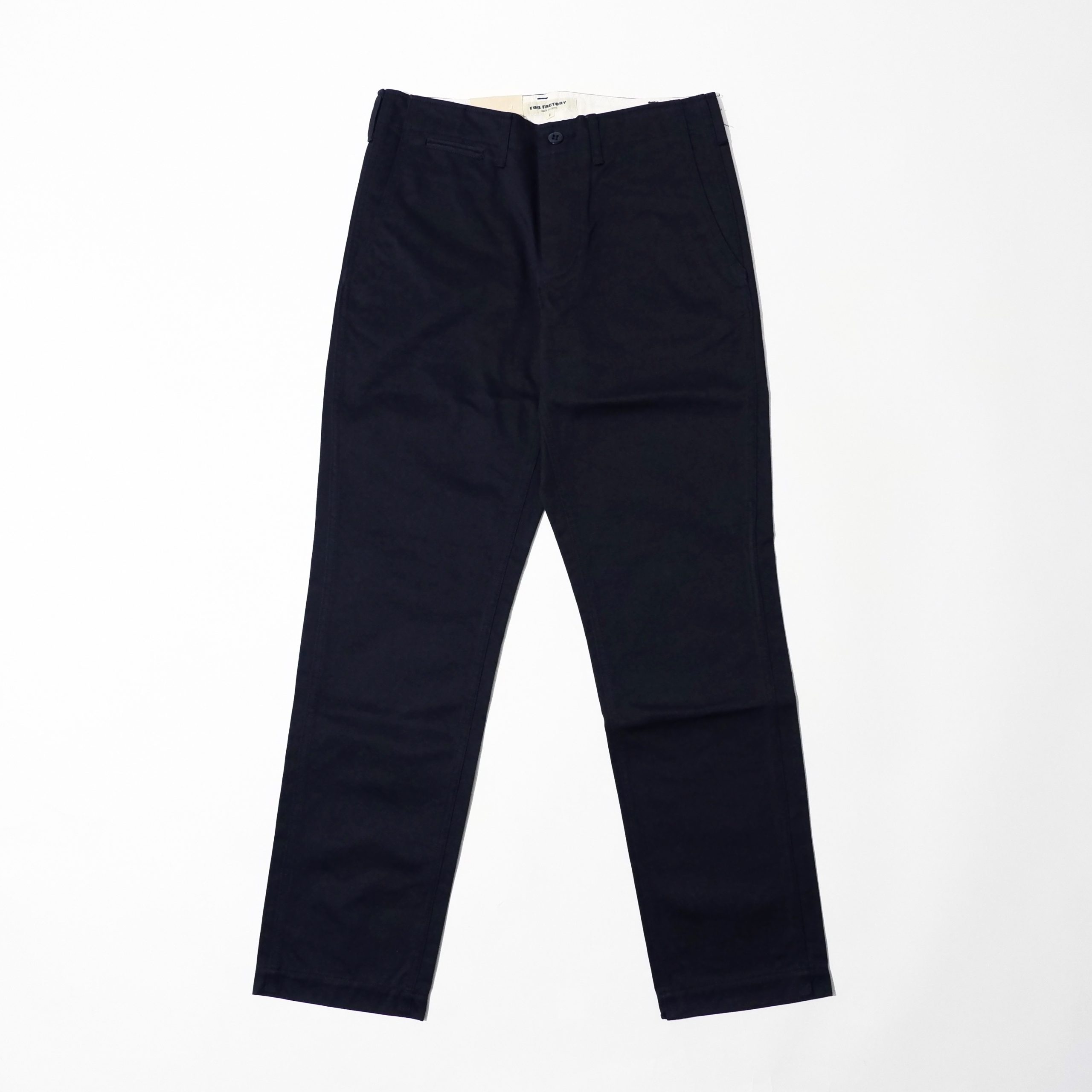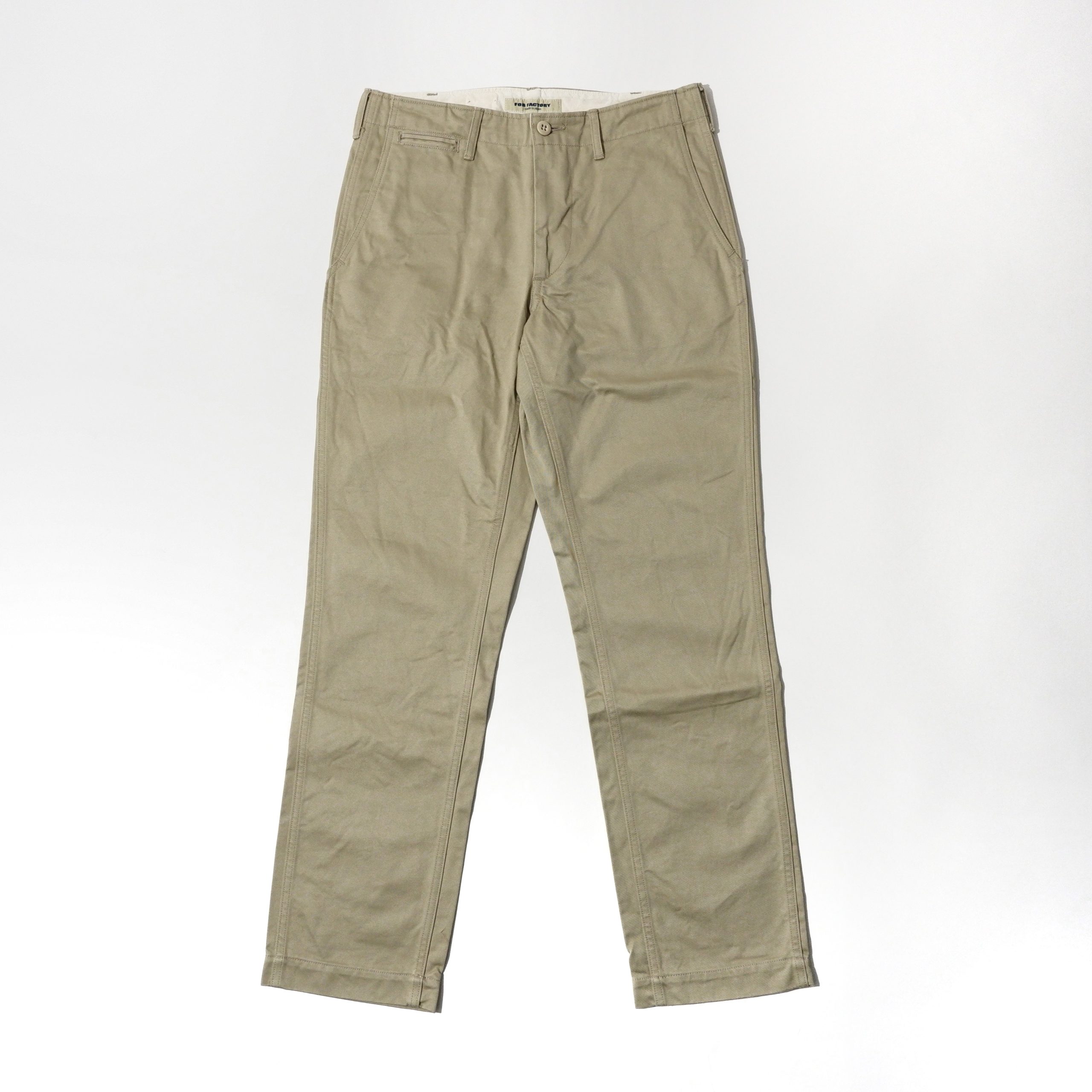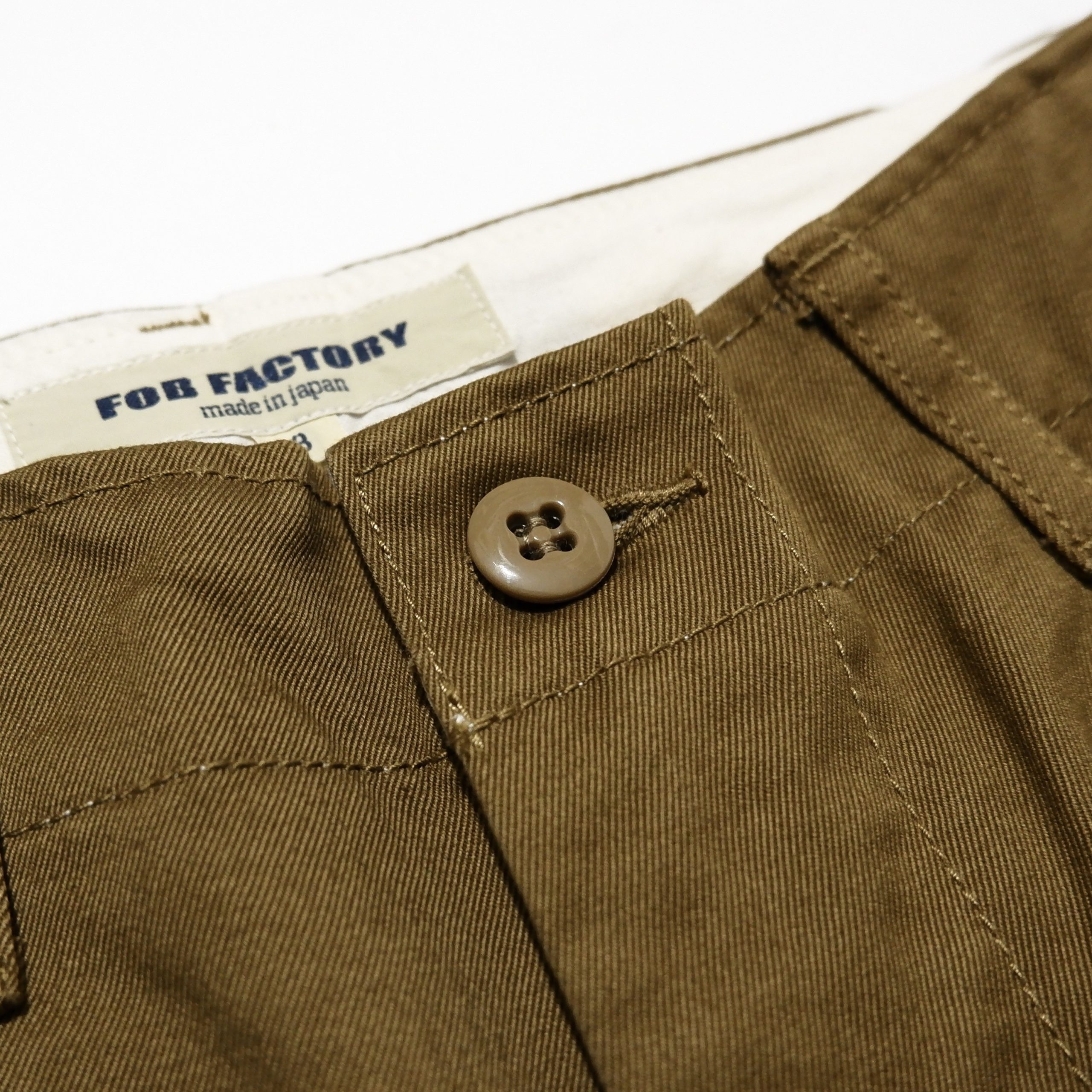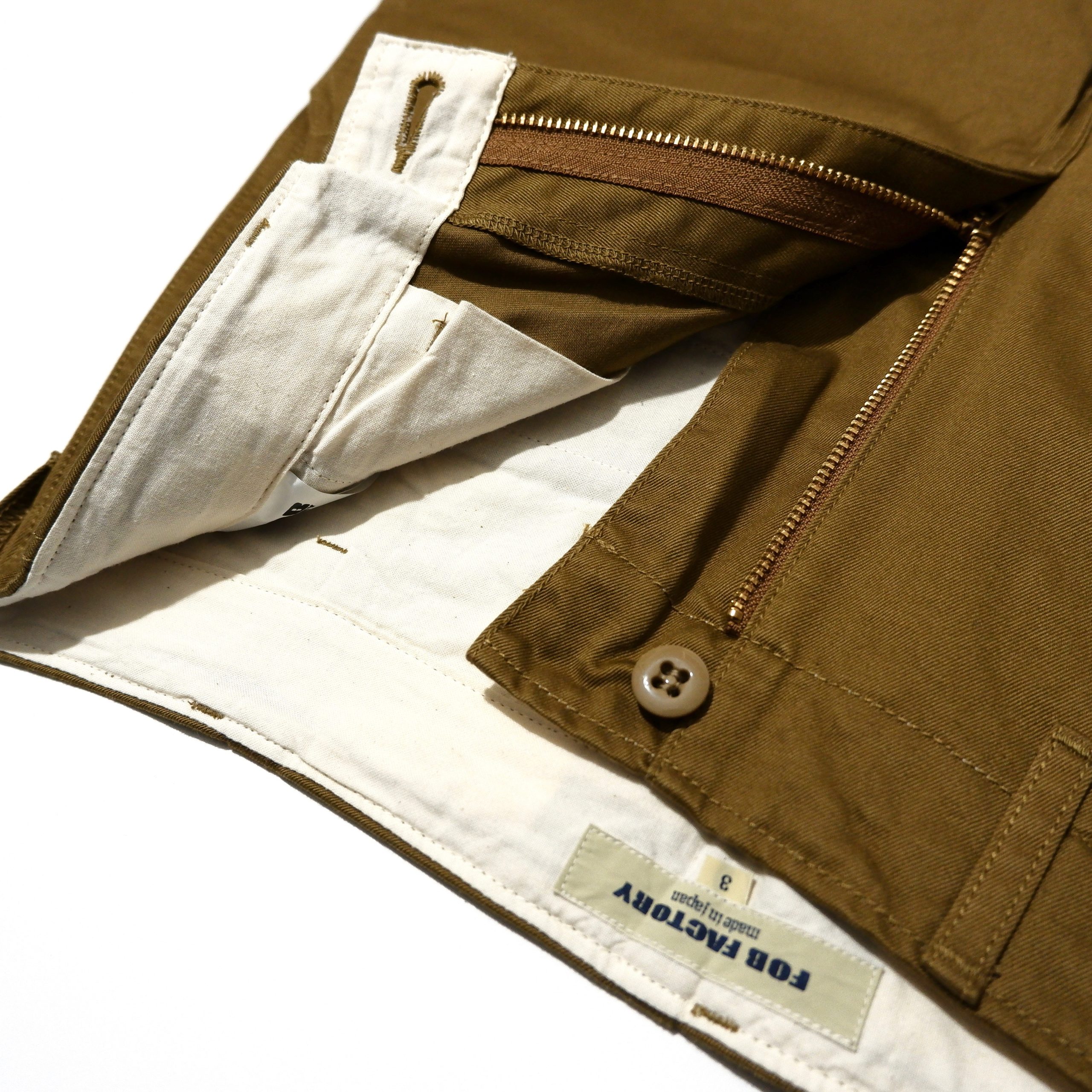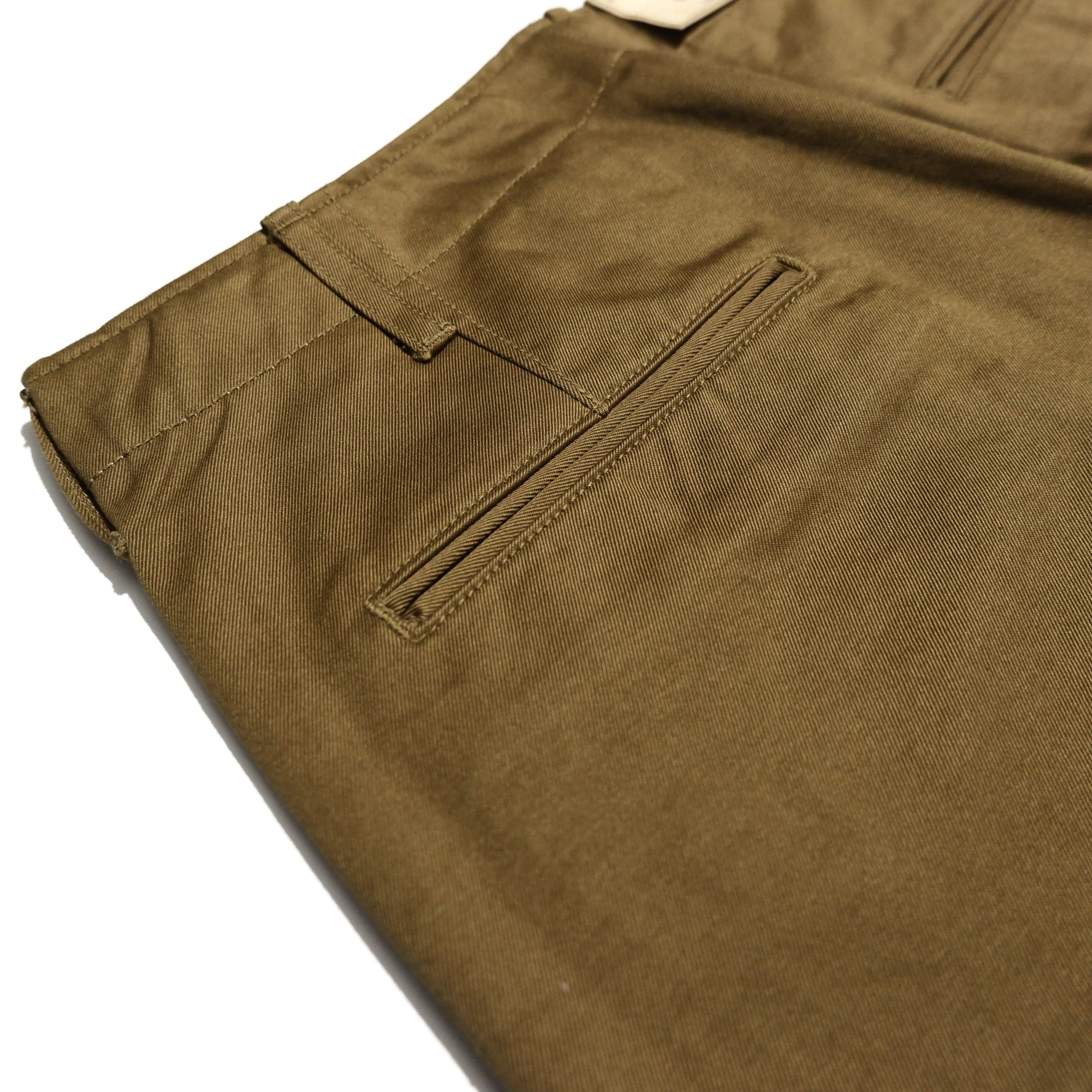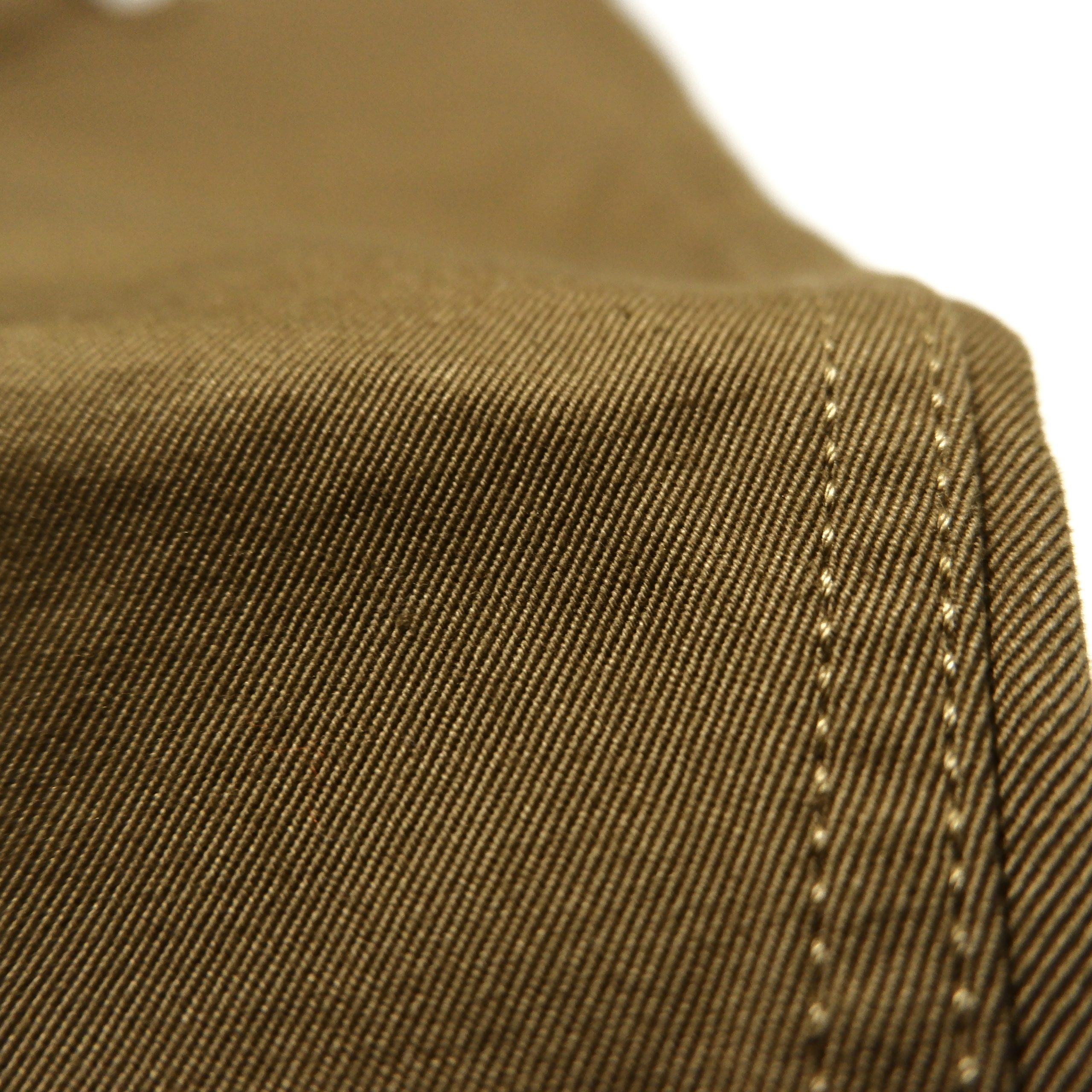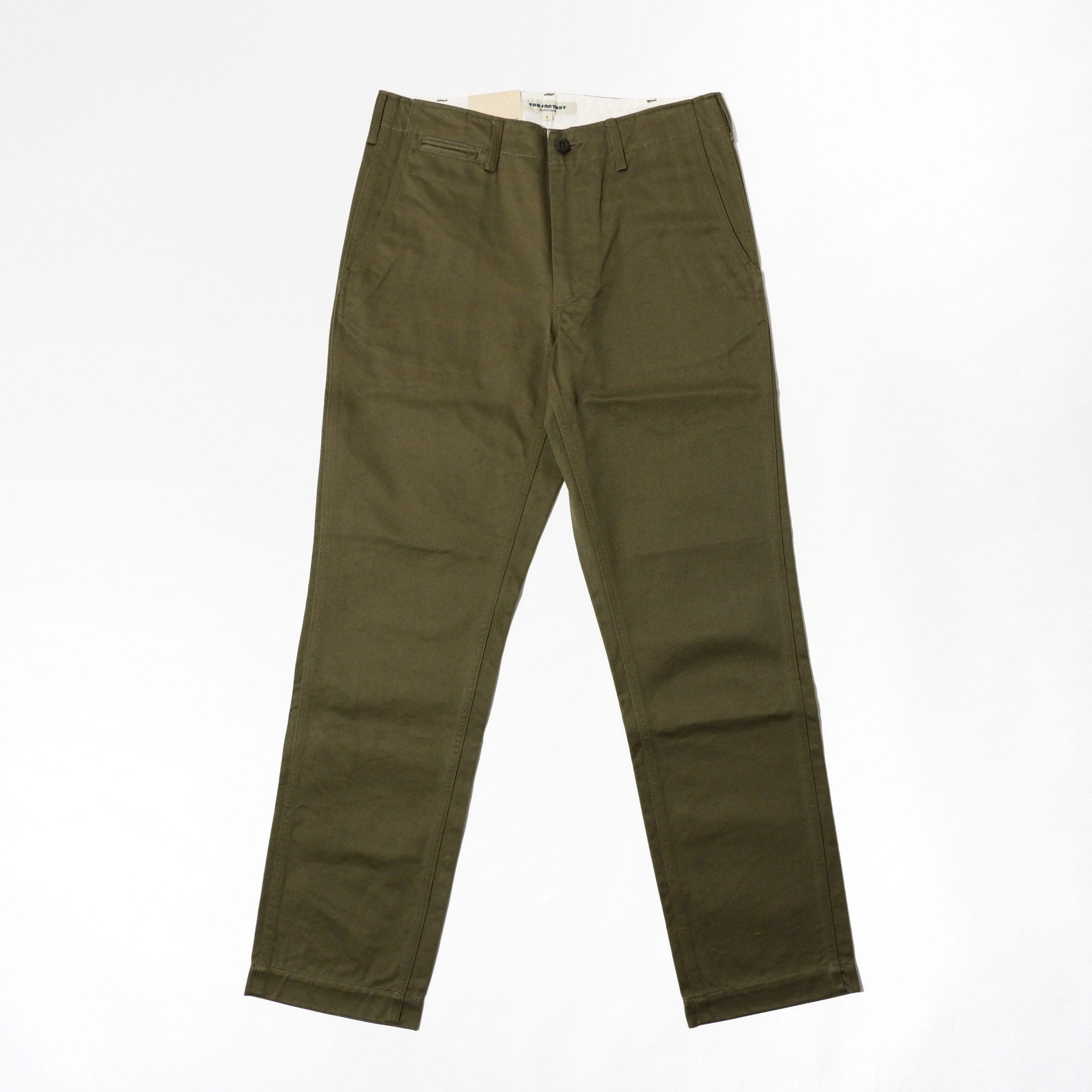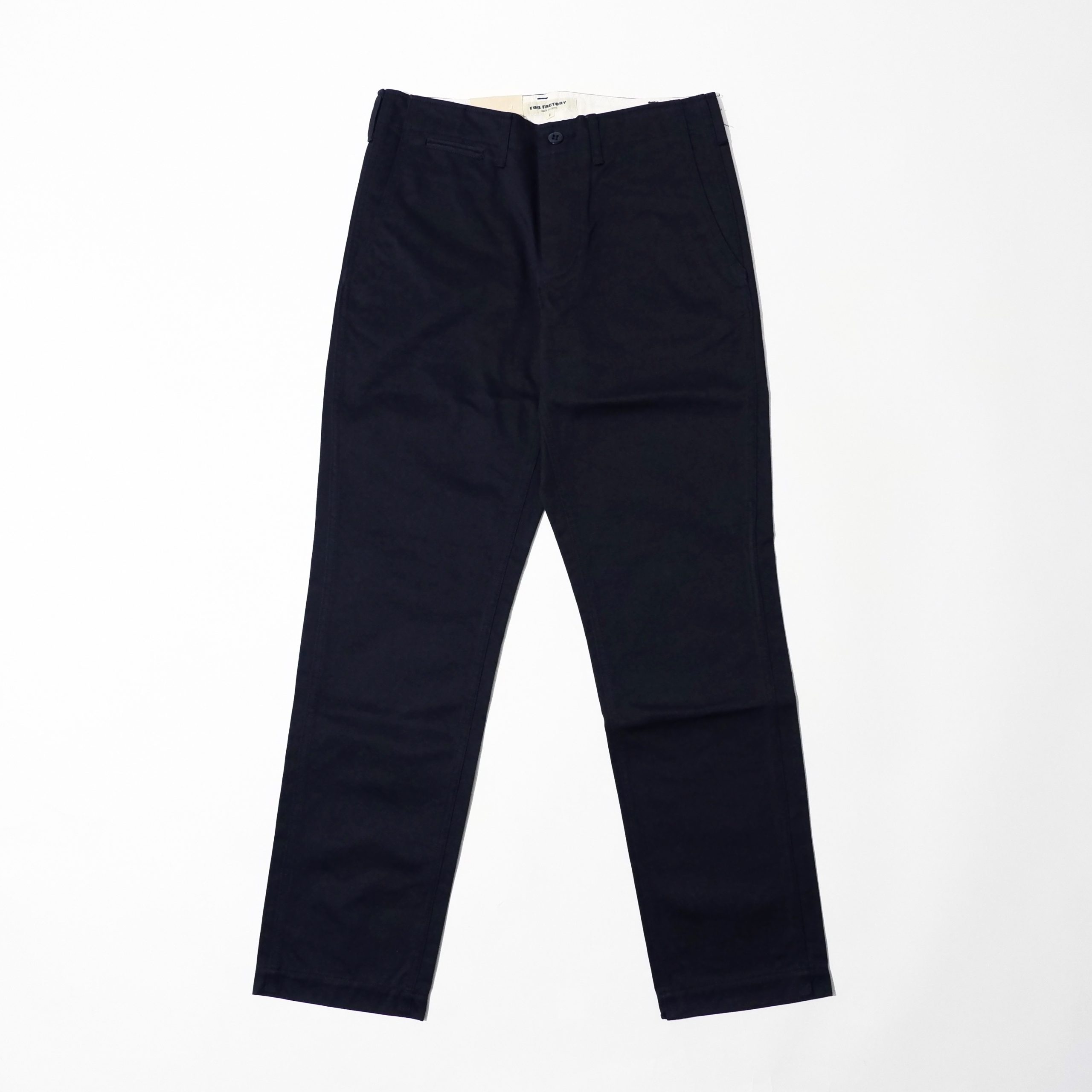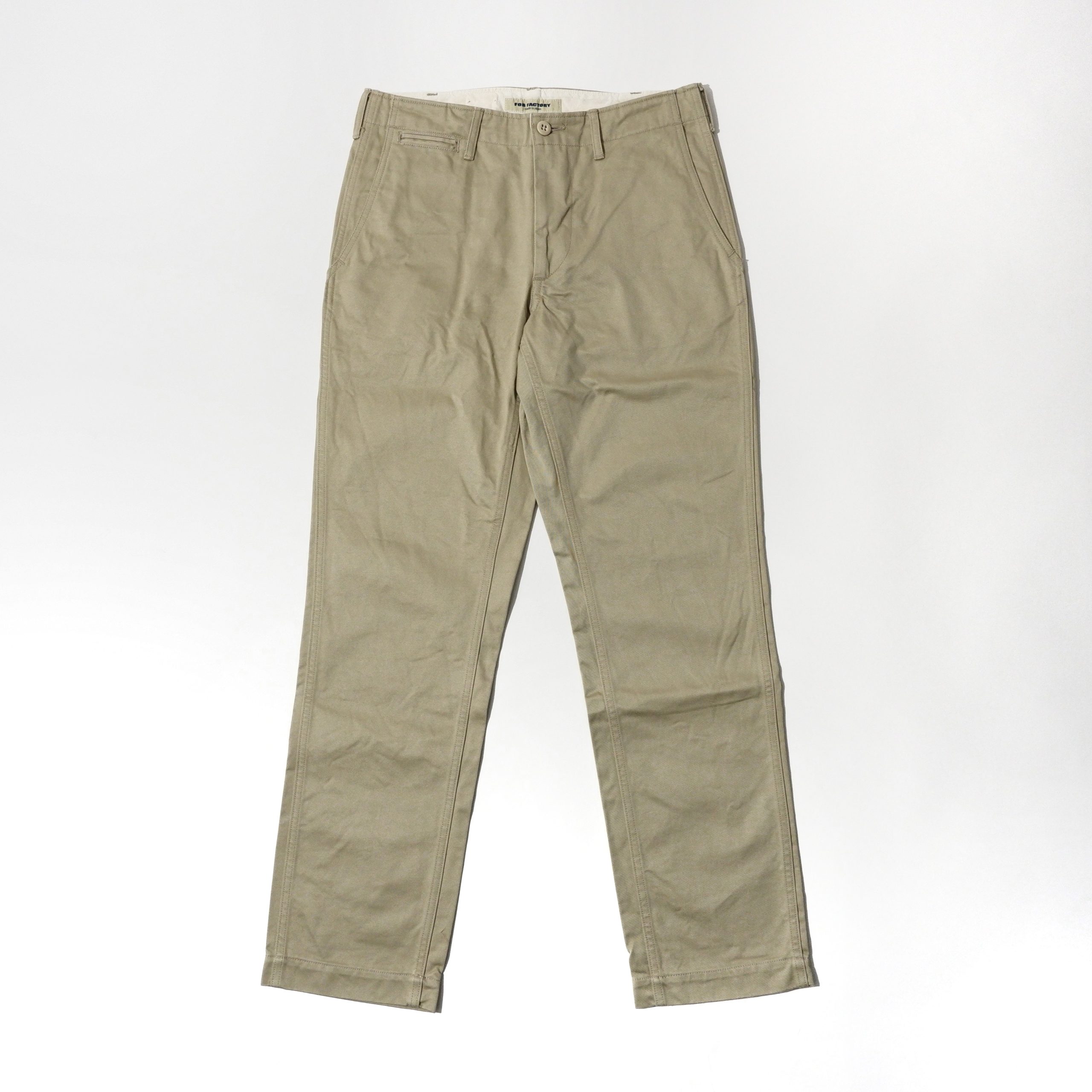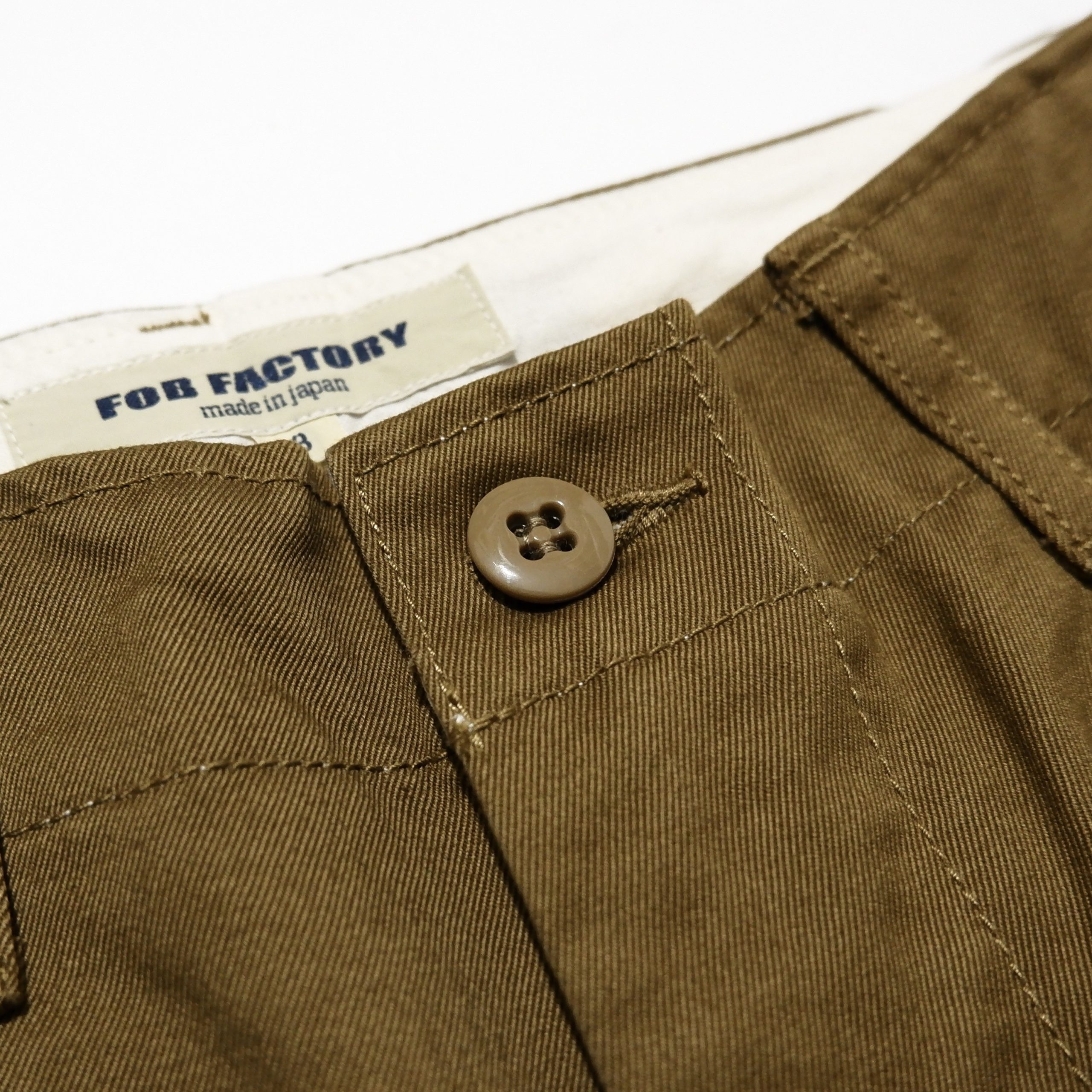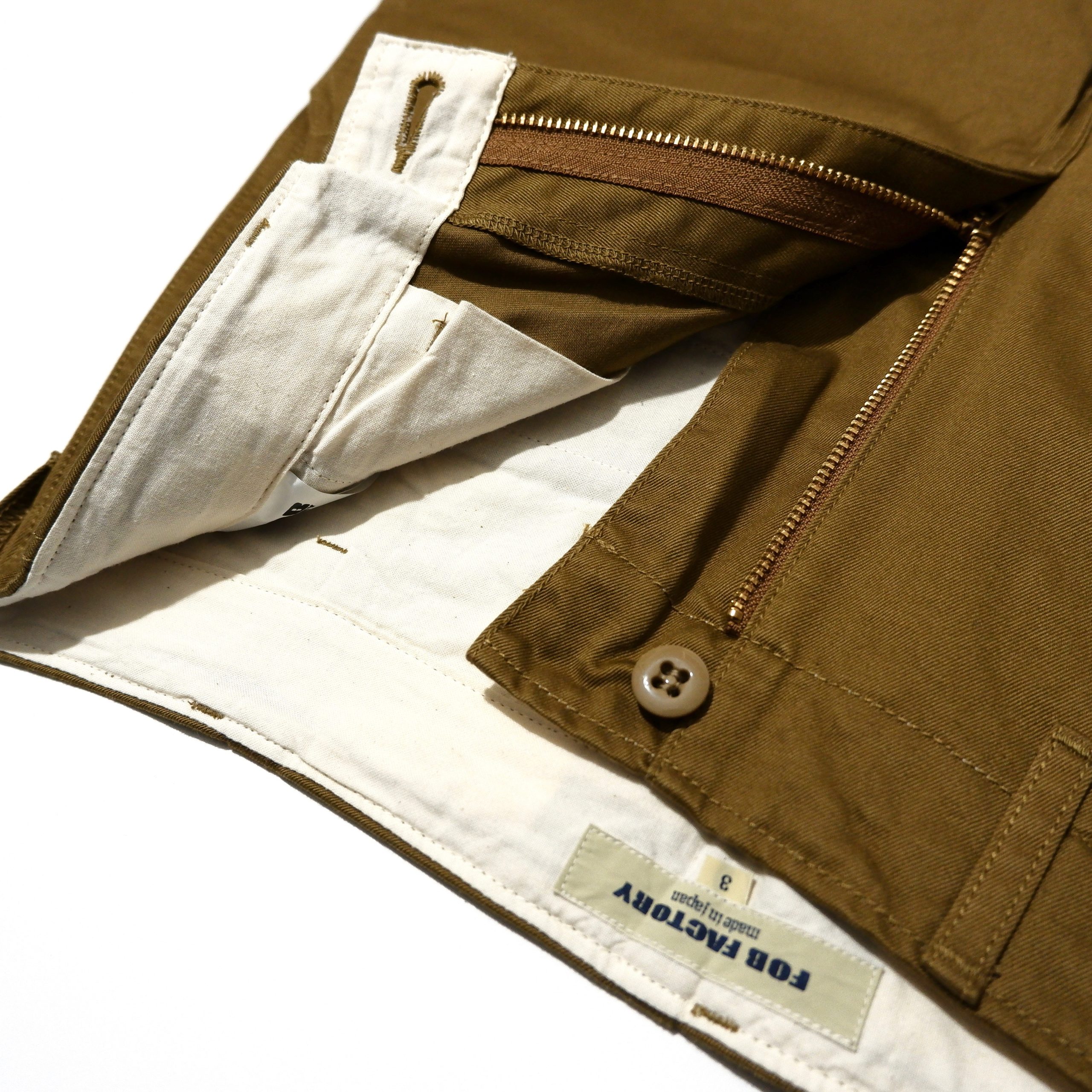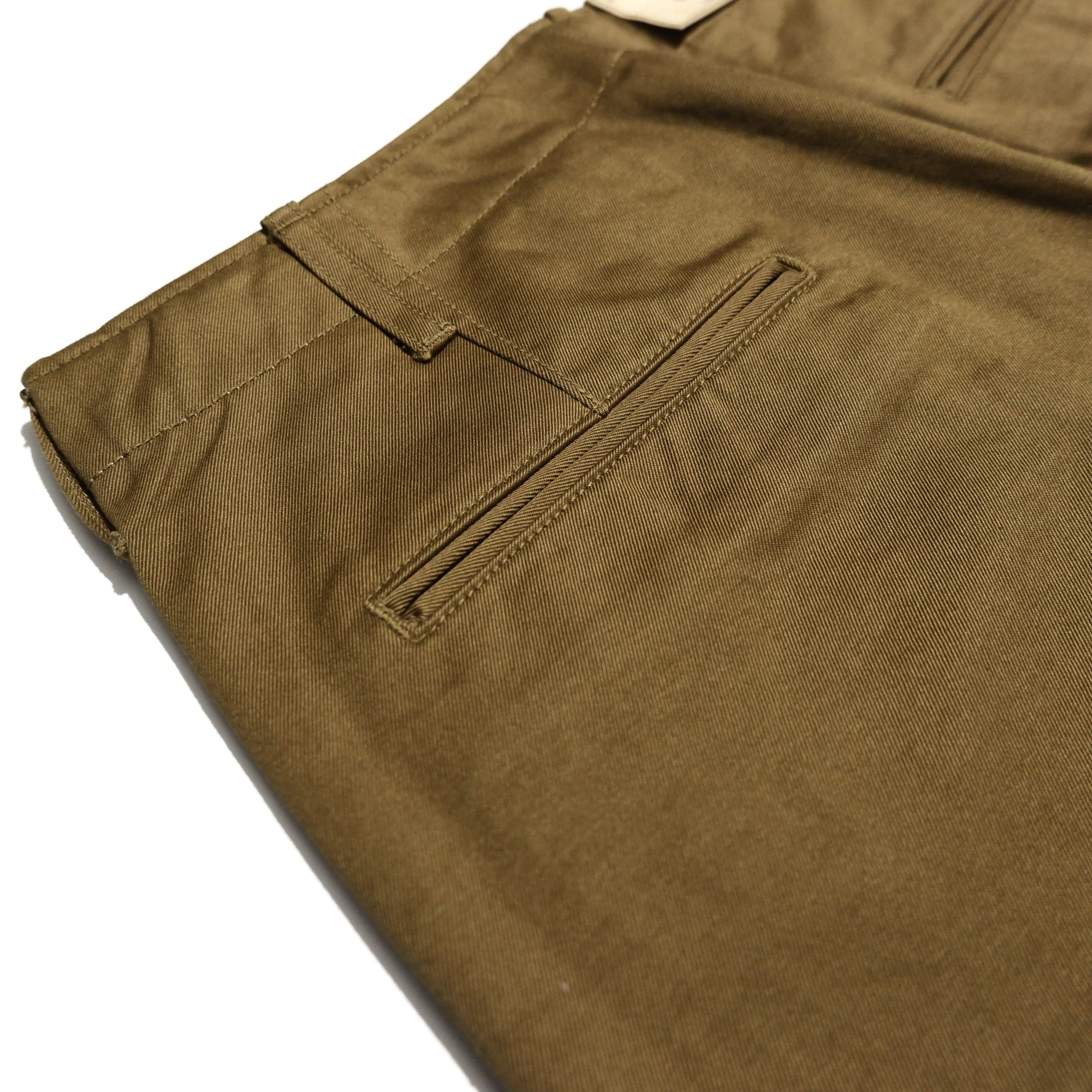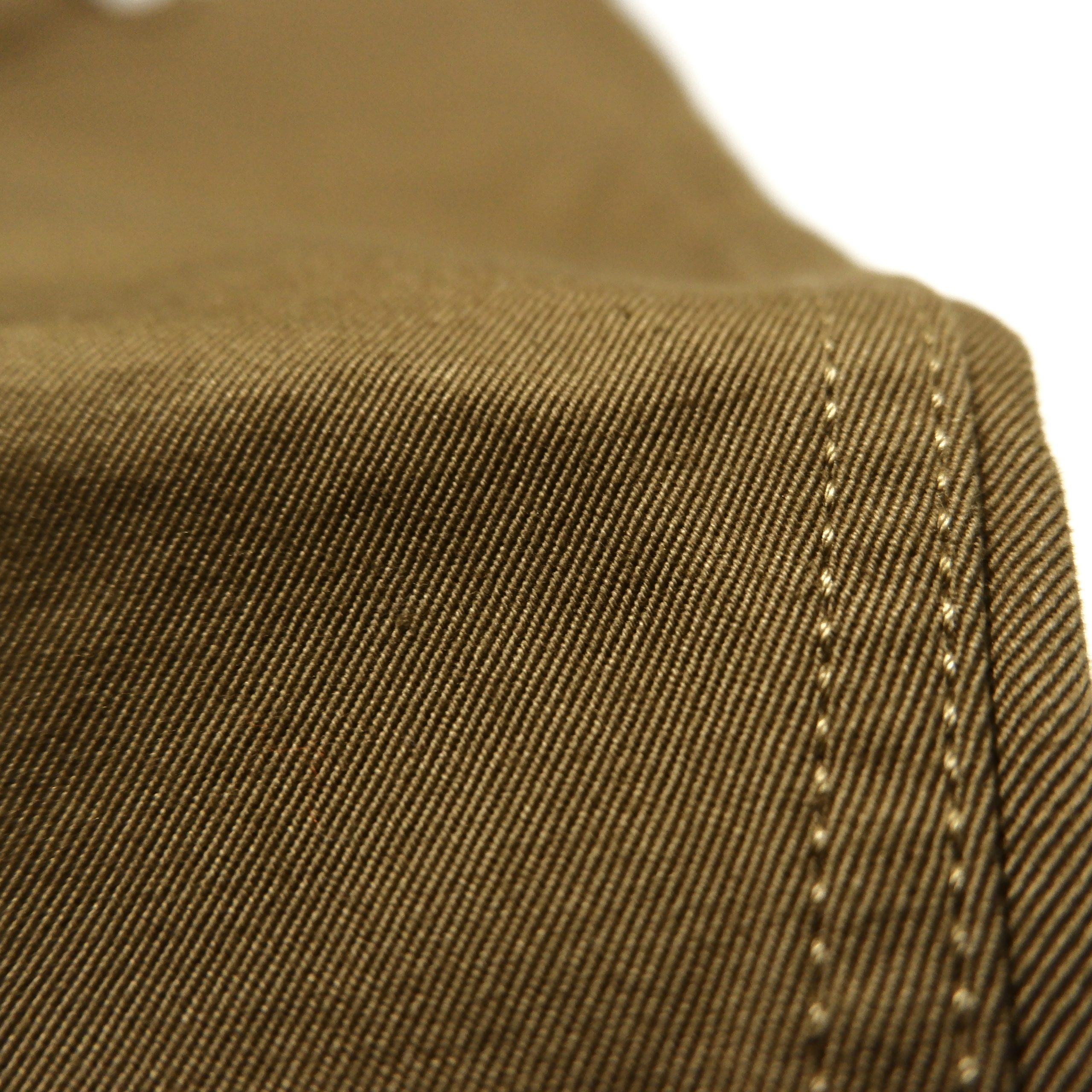 Instead of single thread chino cloth, which has image of work clothes,
We developed a waist point made of twin threads woven very densely.
Based on the details of the U.S Army's chino trousers, the sewing is strong,
with rolled stitches on the side lines, and inner thighs.
The tight, tapered silhouette gives an elegant impression.
作業着のイメージが強い単糸のチノクロスではなく、双糸で非常に高密度に織り上げたウエストポイントを開発。
米軍のチノトラウザーのディテールをベースにし、縫製は強度も強く、経年変化も楽しめる巻き縫いを尻ぐり、脇線、内股に行った。
テーパードラインのタイト目のシルエットで上品な印象に仕上がっている。
Item Date
| | |
| --- | --- |
| No | F0514 |
| Color | #14 OLIVE #28 NAVY #42 KHAKI #67 BEIGE |
| Size | S, M, L, LL, 3L |
| Price | ¥16500 (in Tax) |
| Material | 100% COTTON |
Contact us