Product
F165 SELVEDGE GARAGE DENIM 5P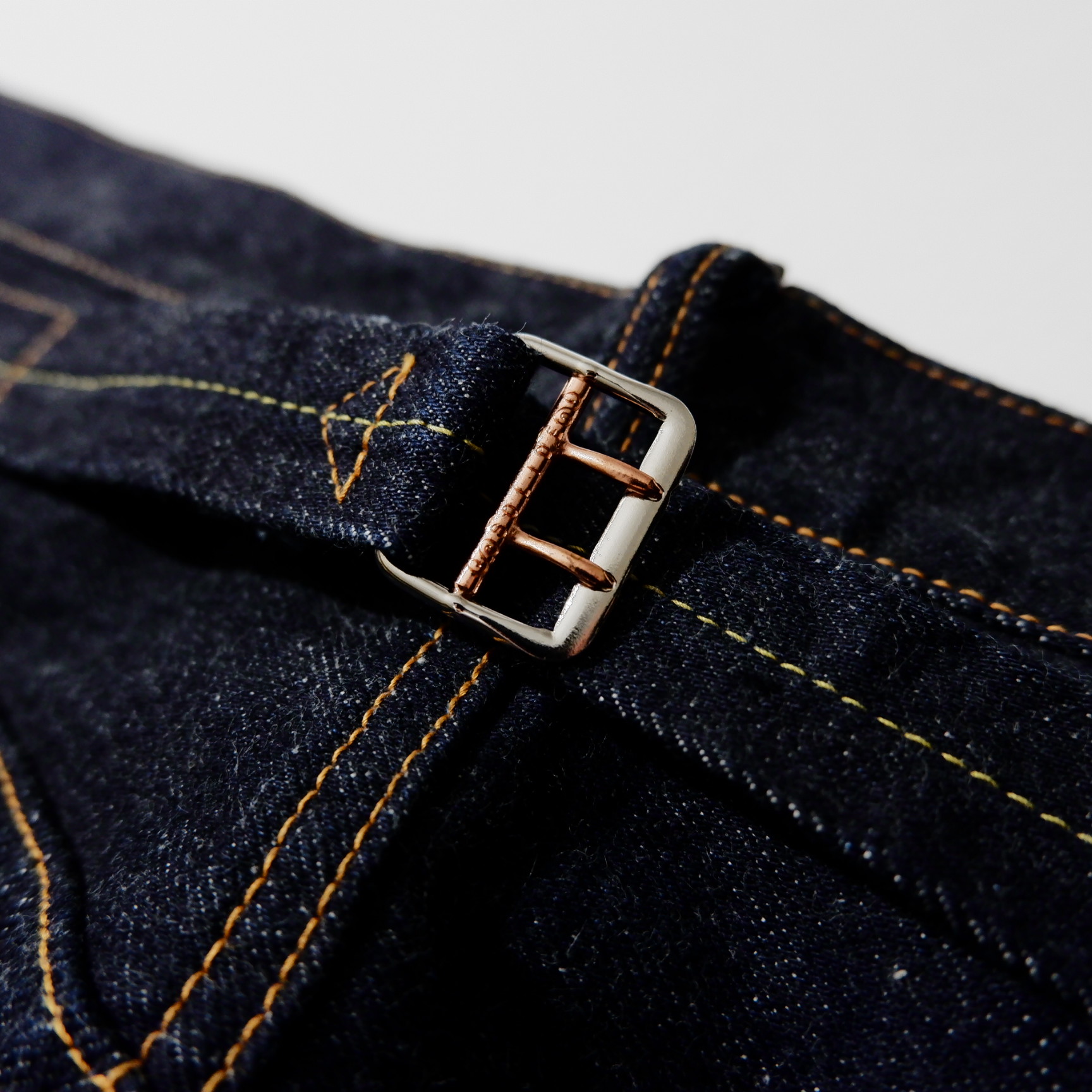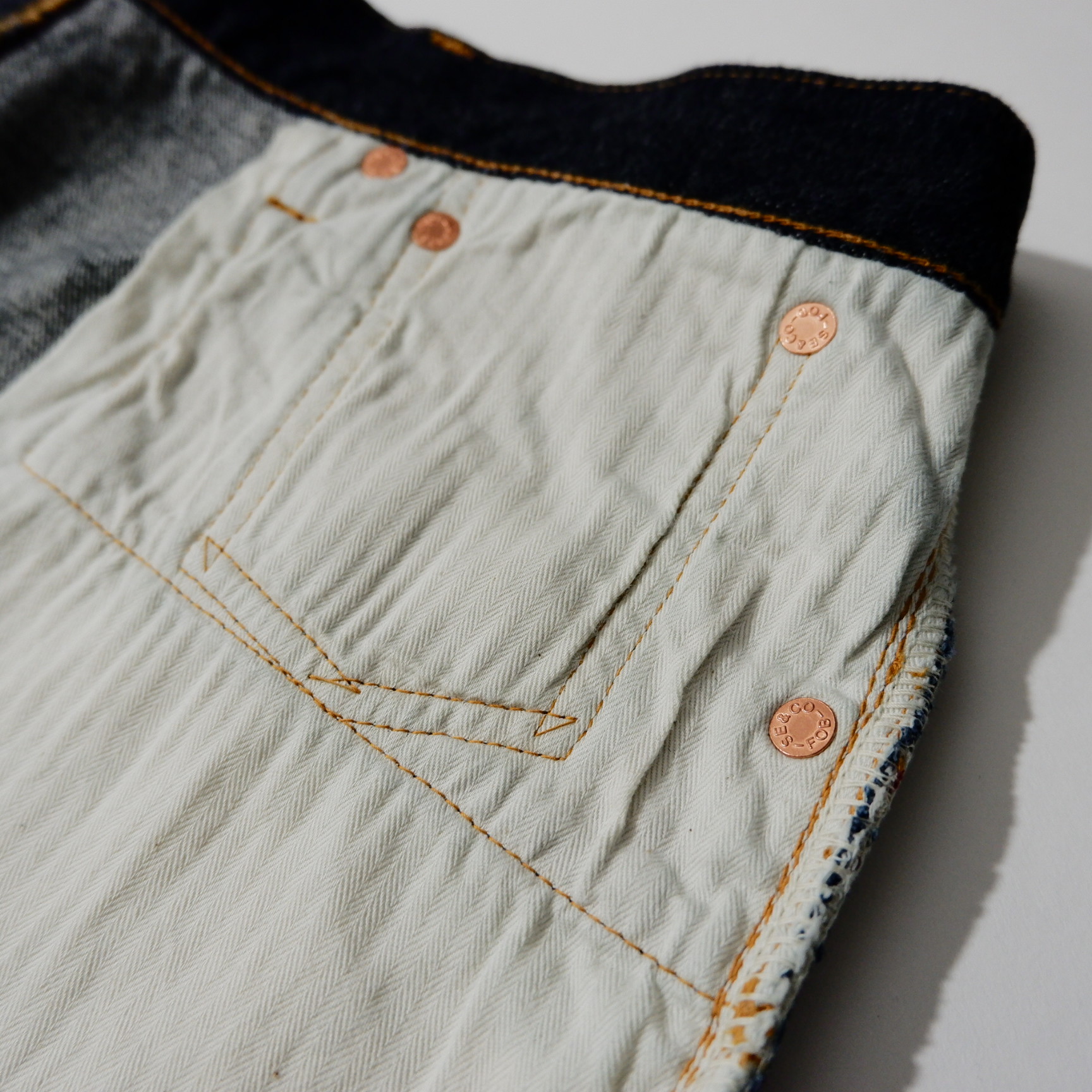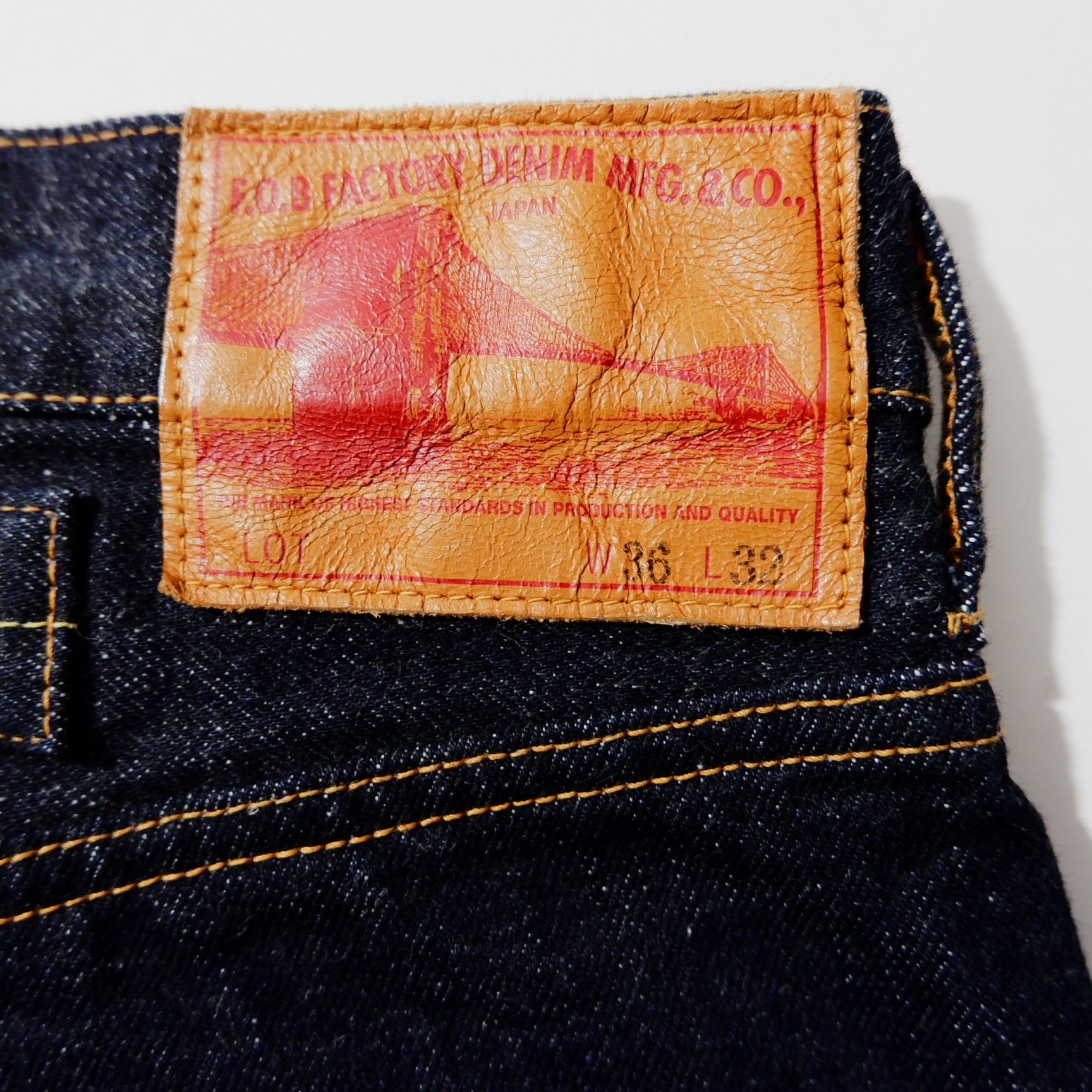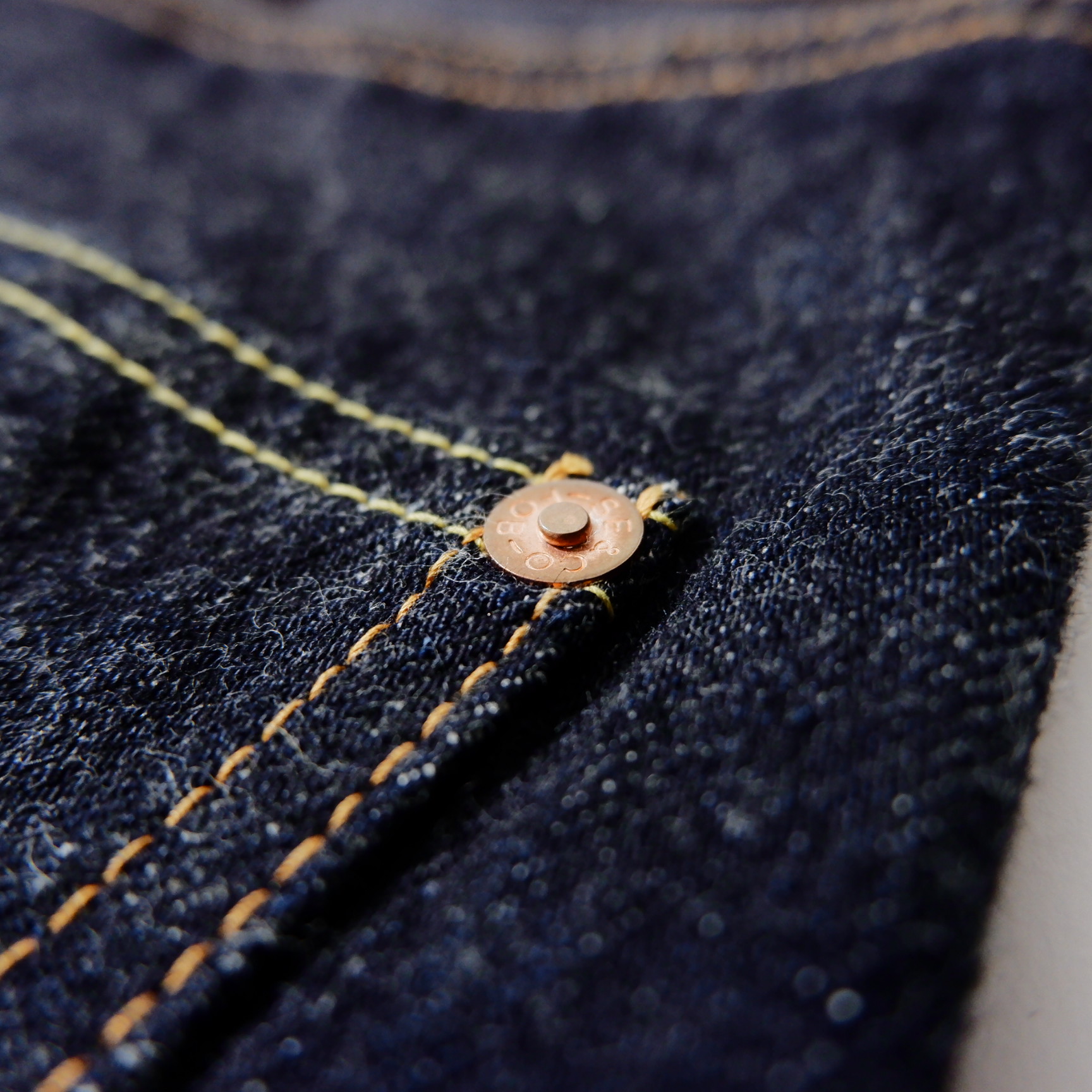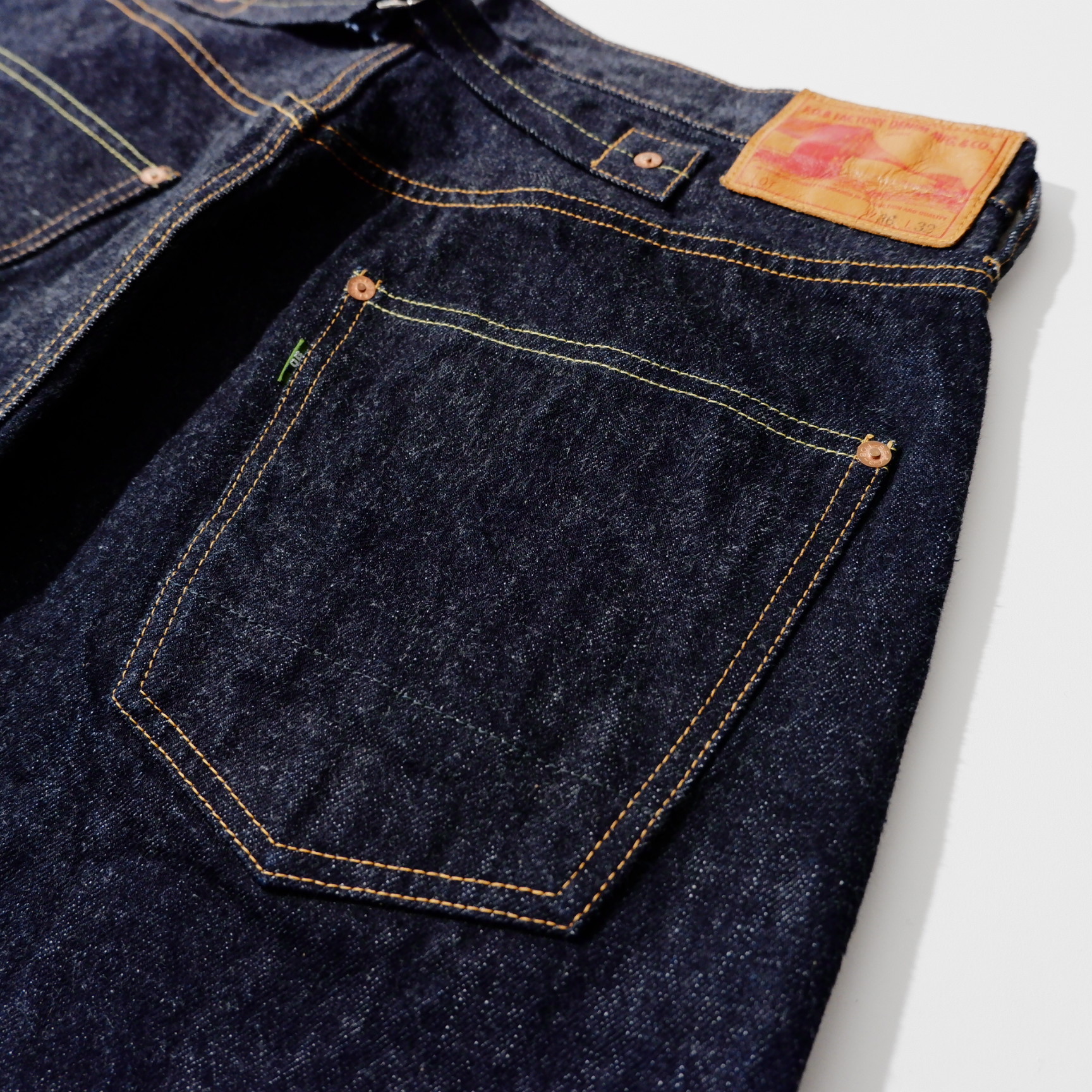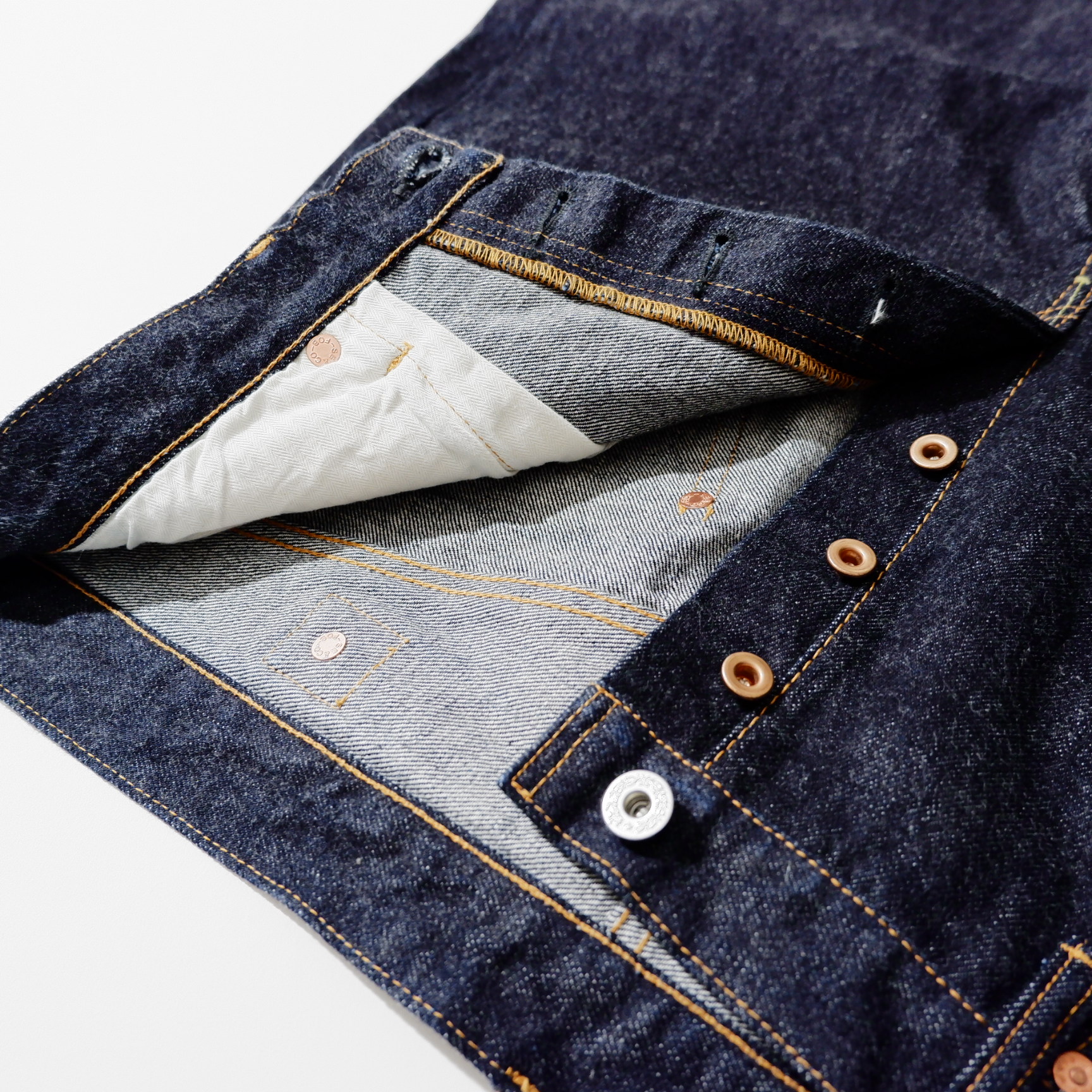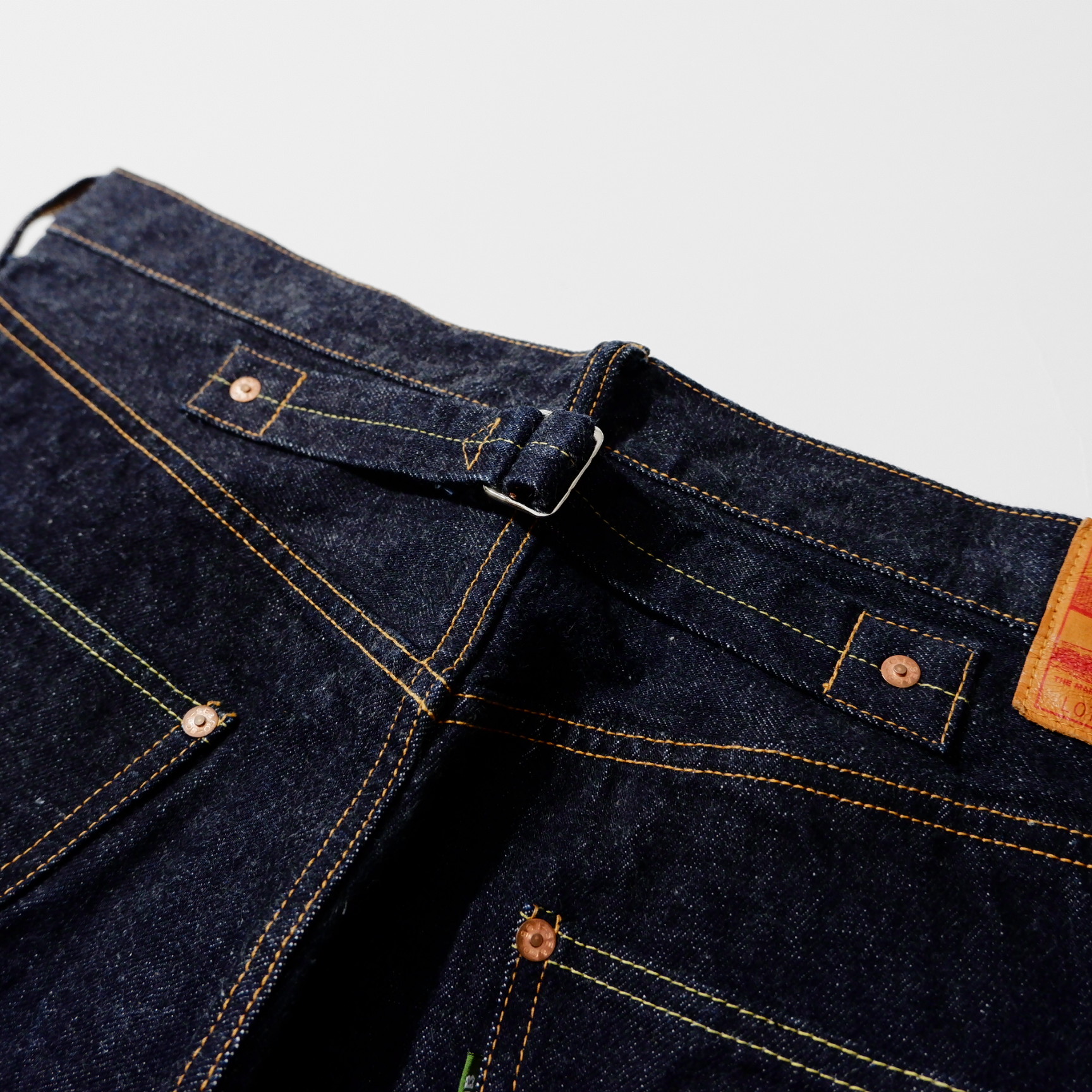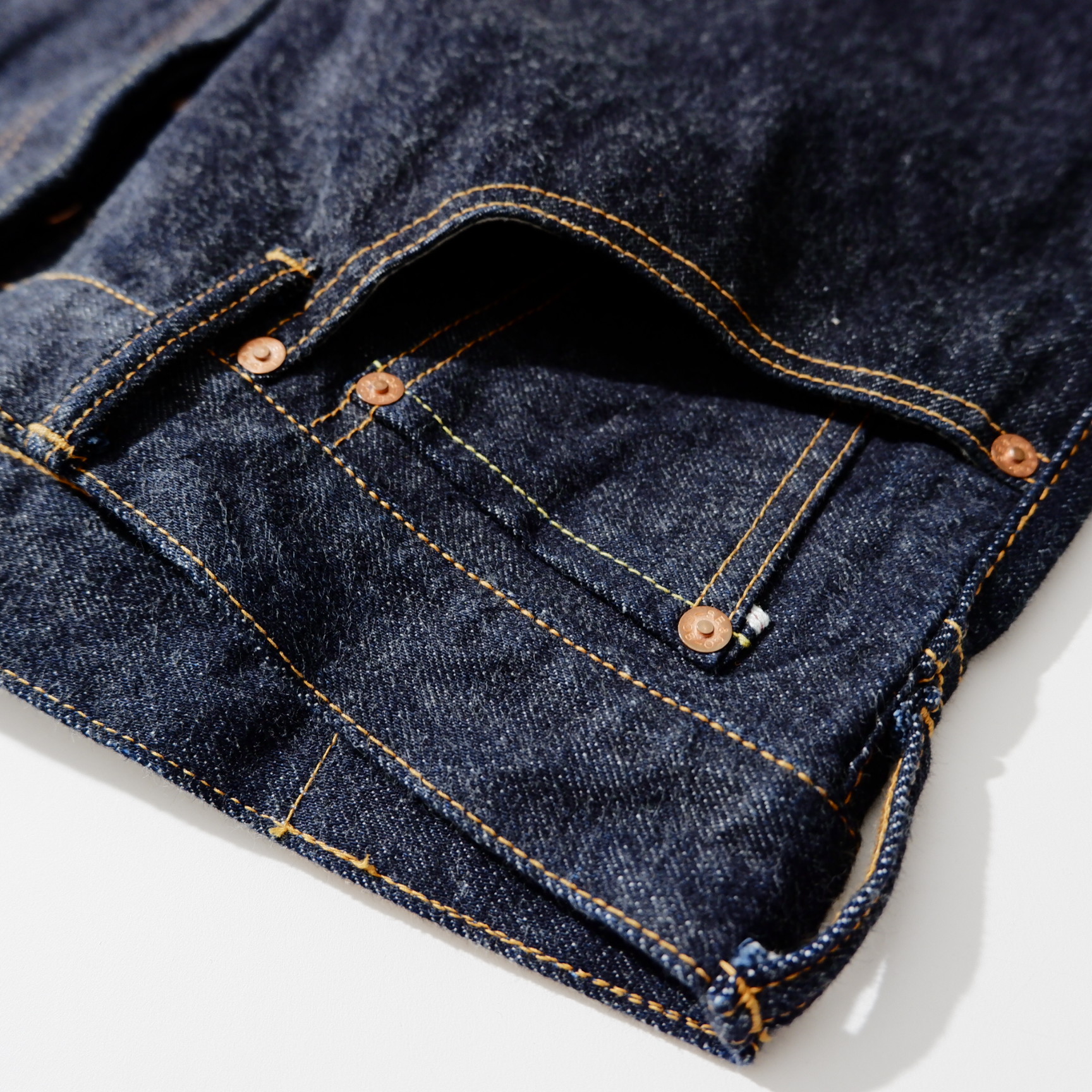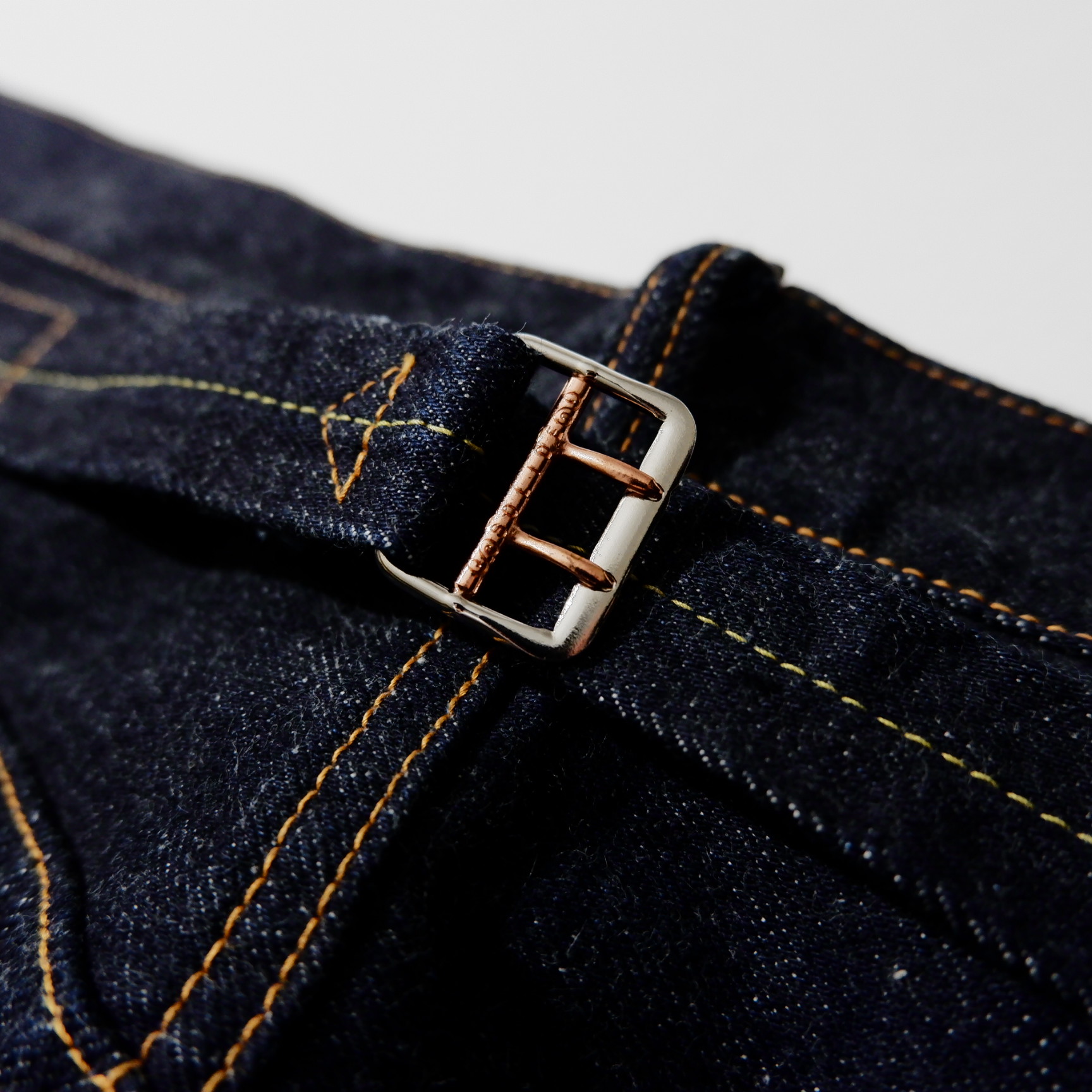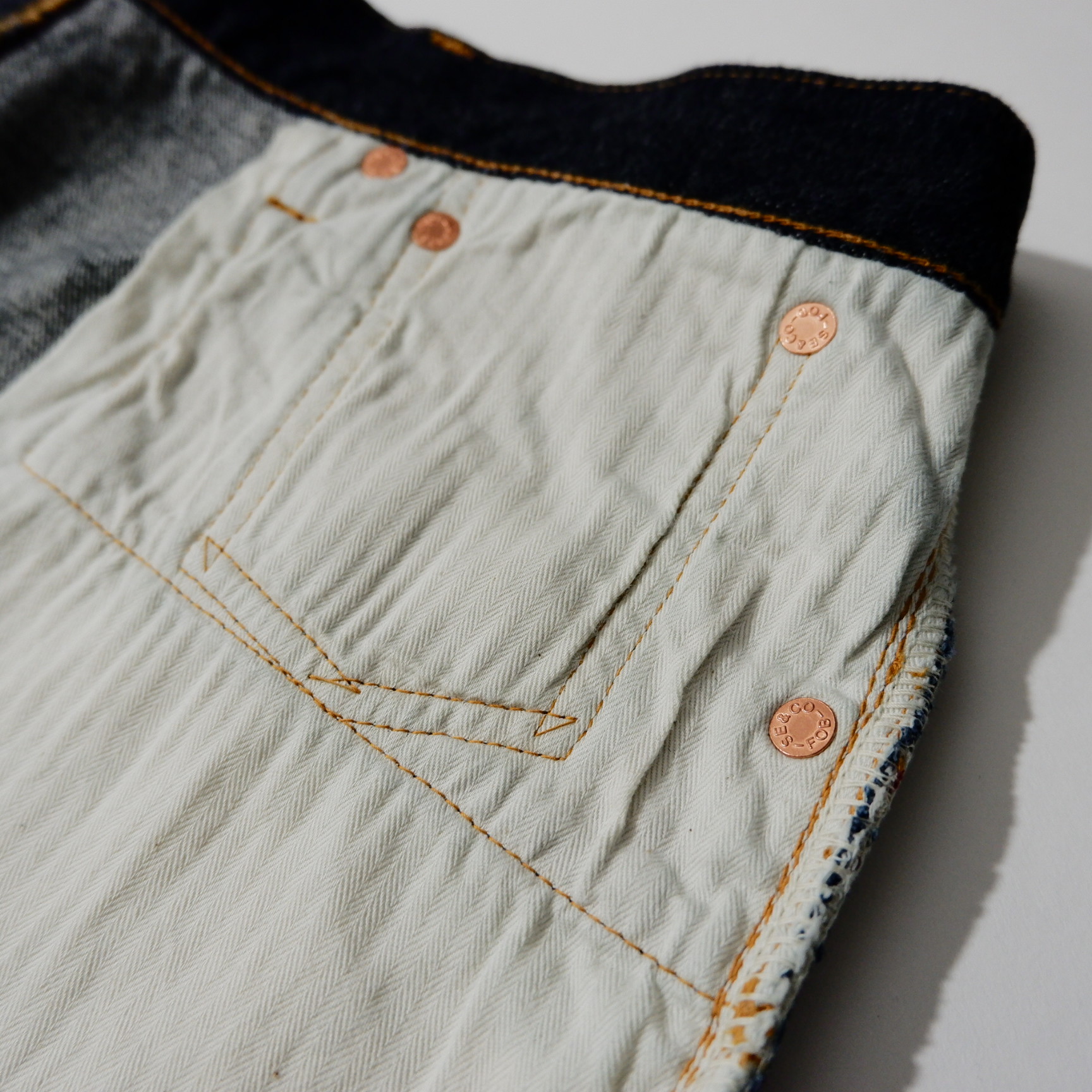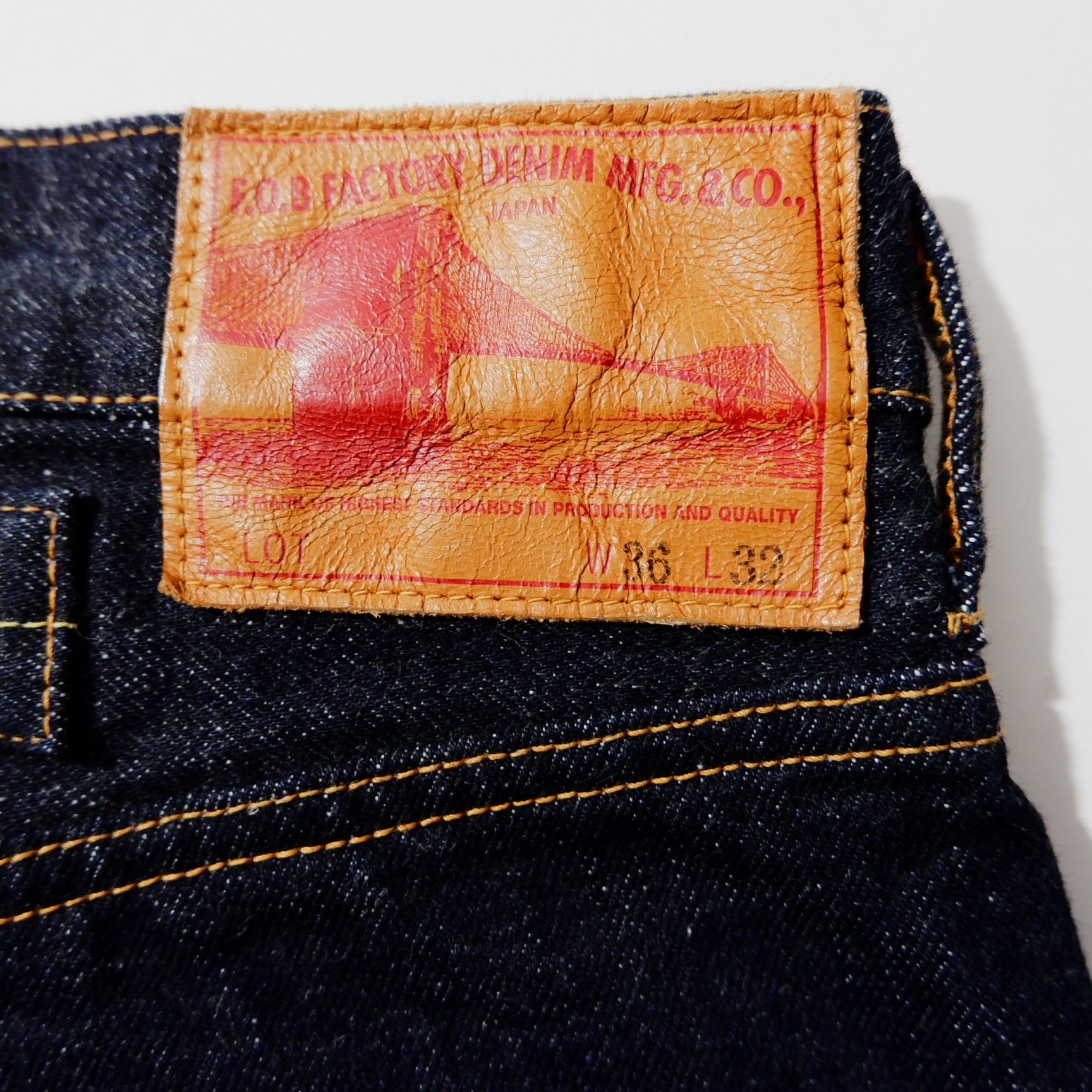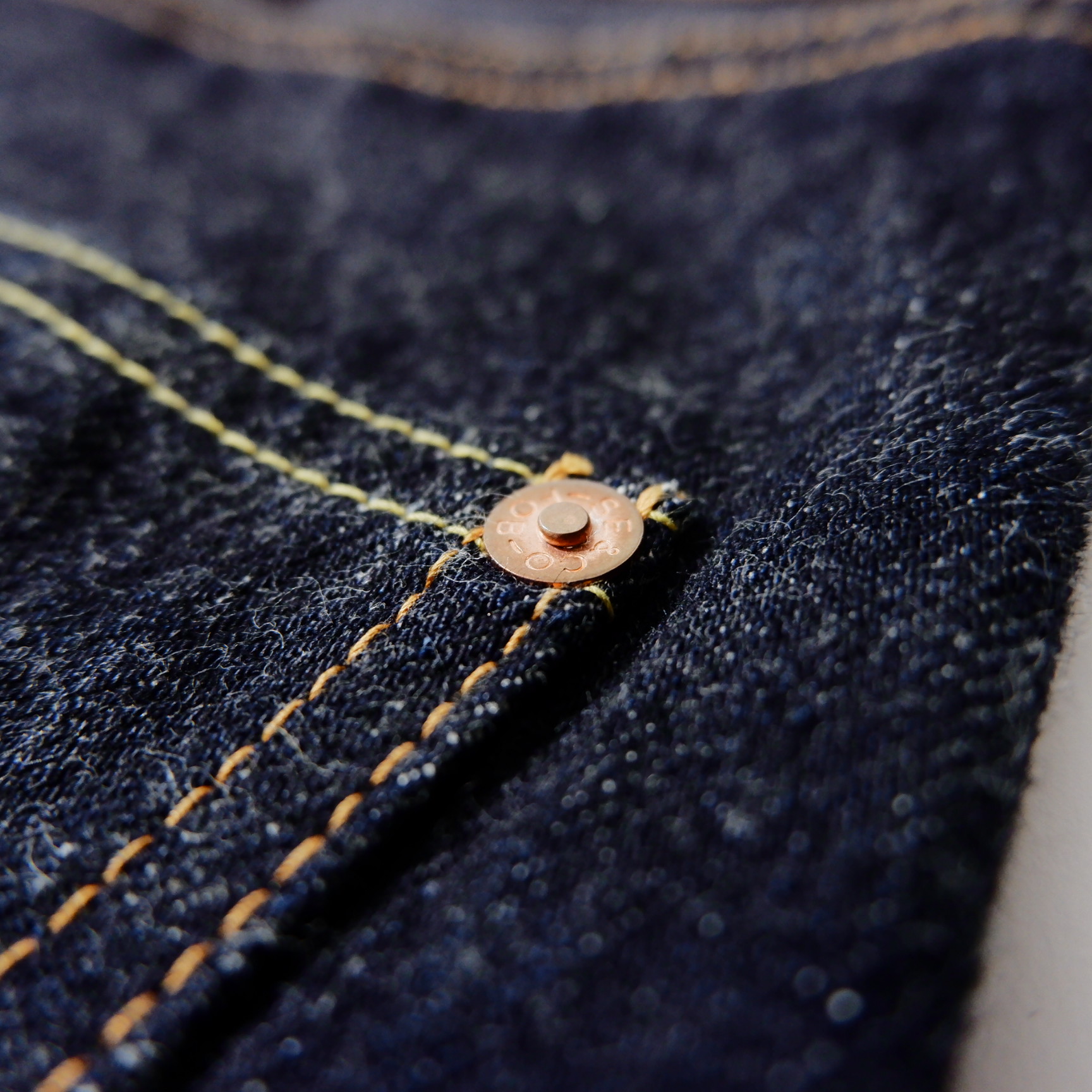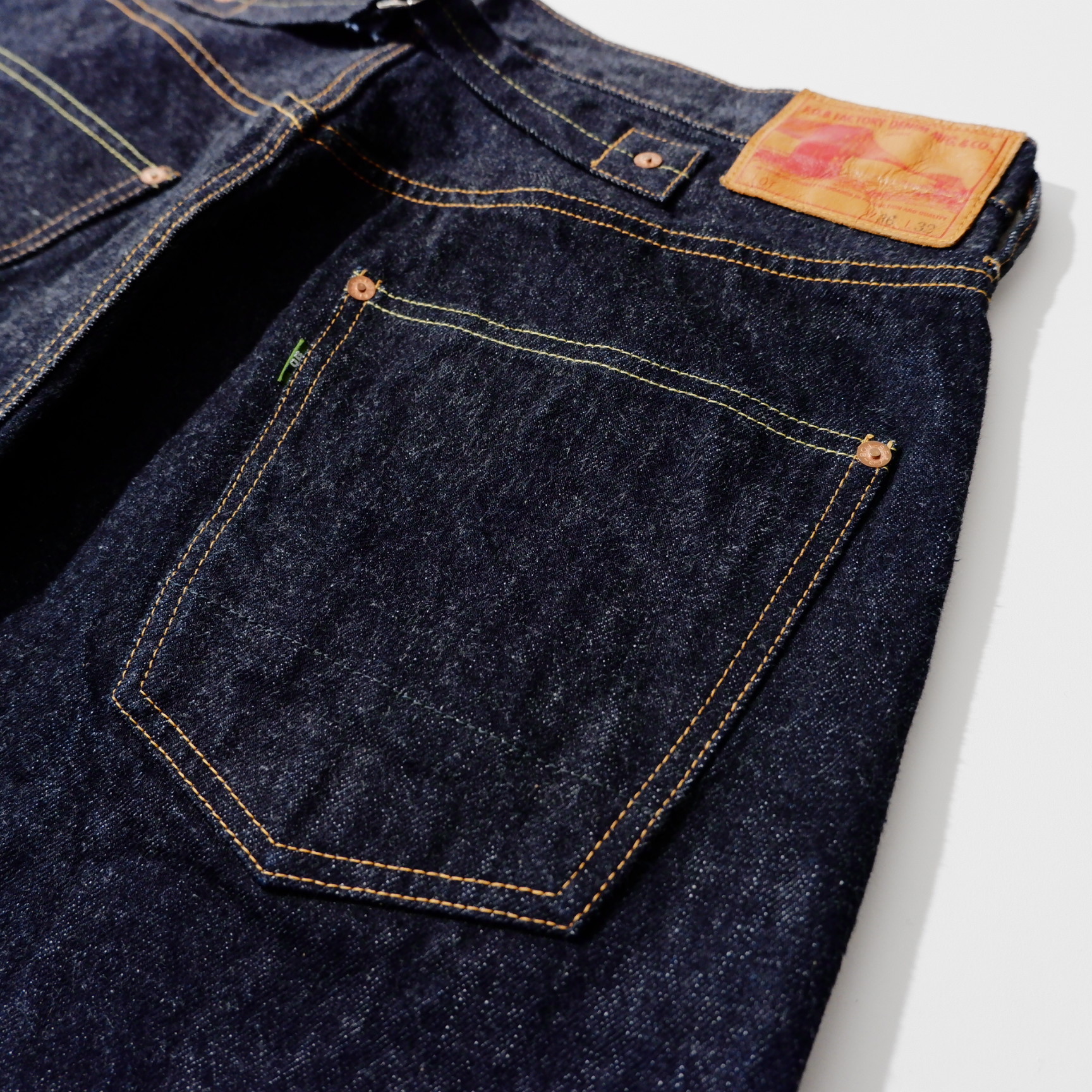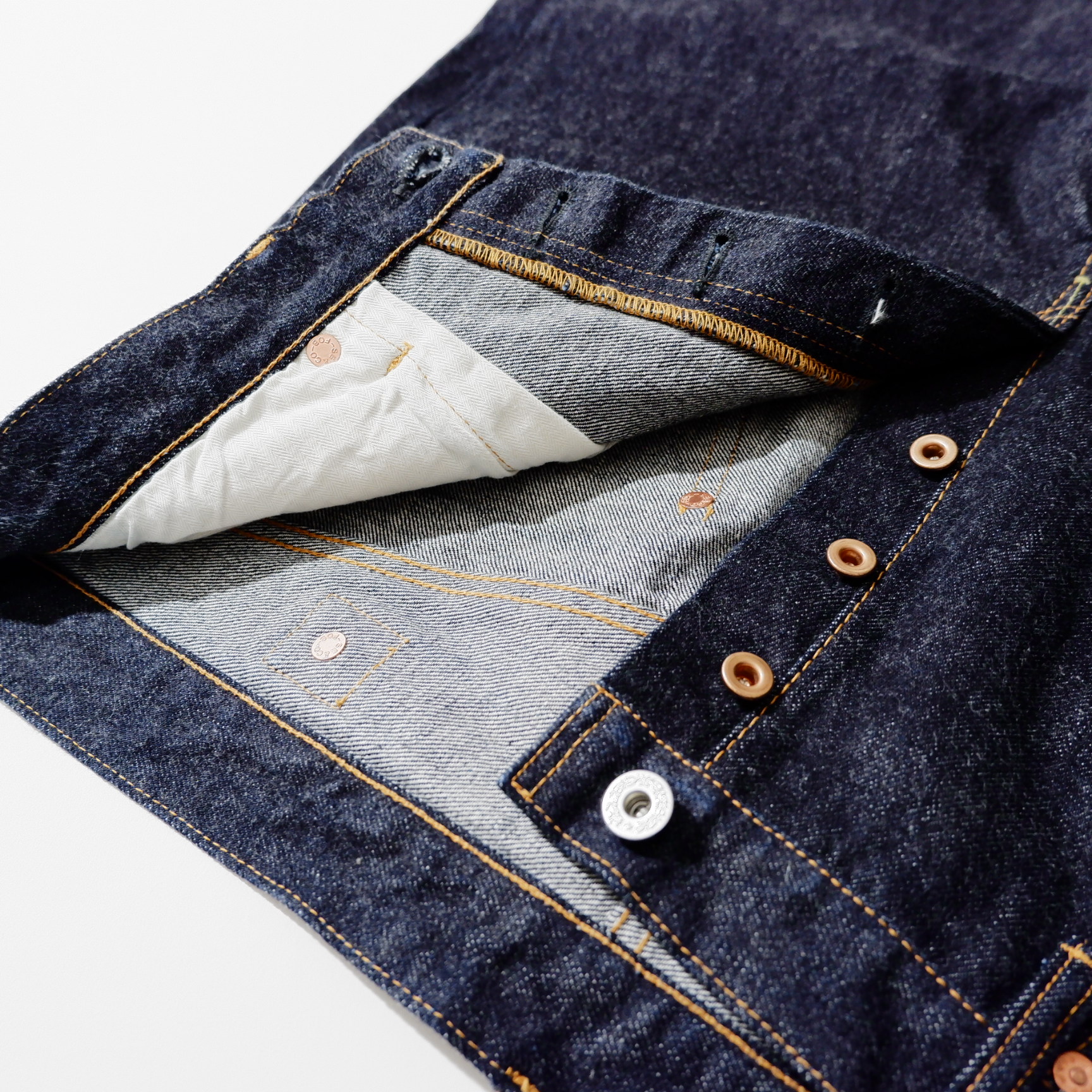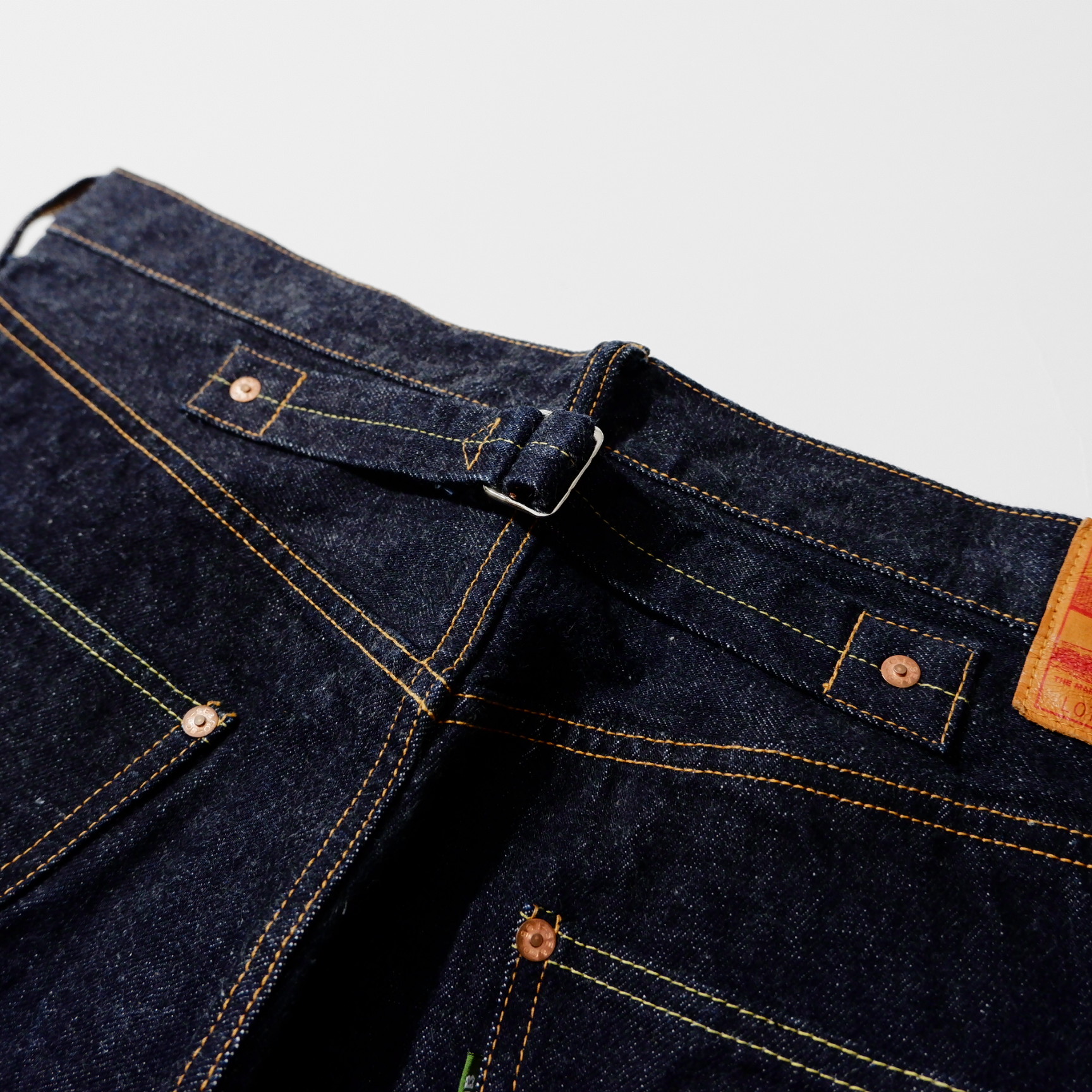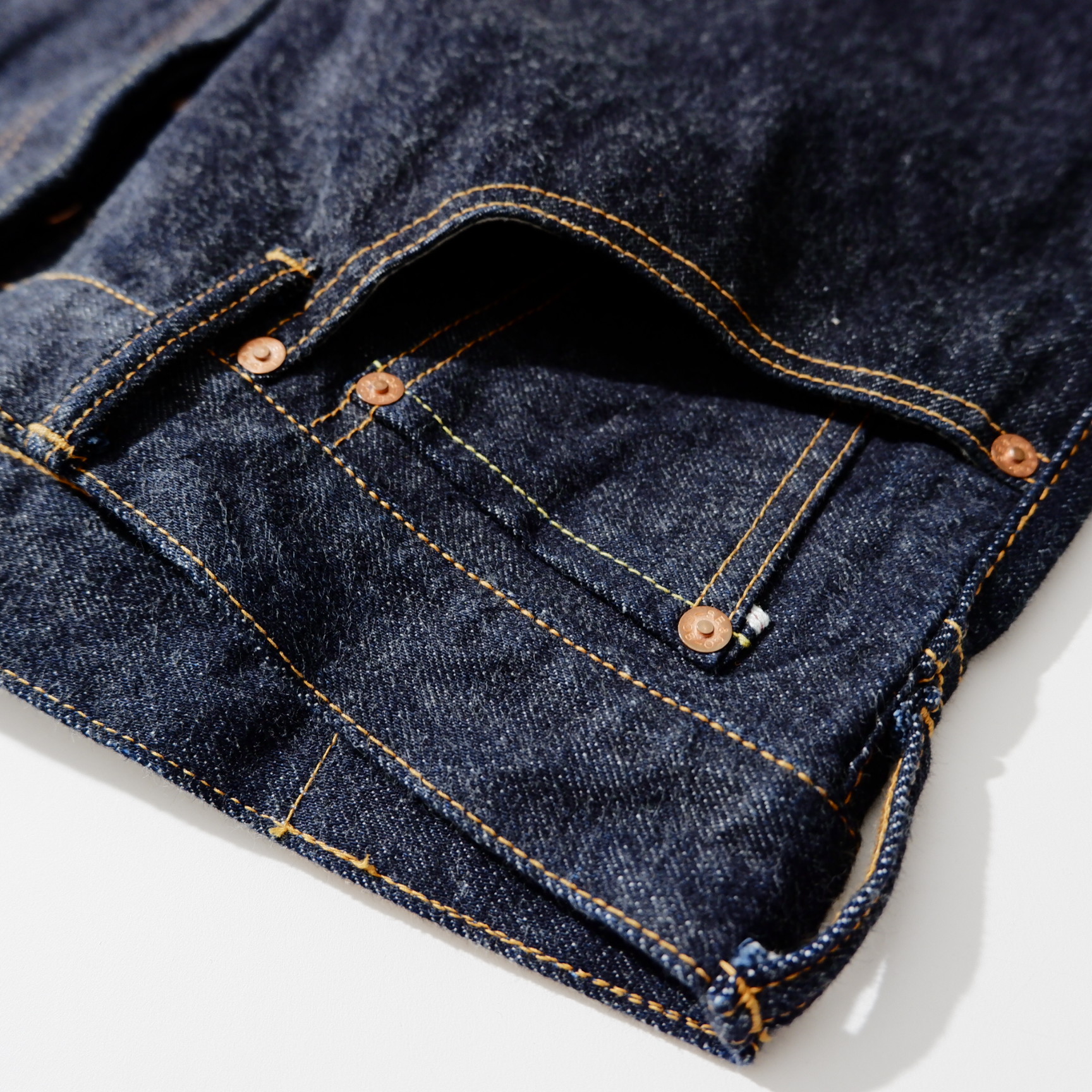 Work Selvedge denim 5P with buckle back is made of original 14.75oz denim with Superior Pima cotton as the raw cotton.
The slightly deep inseam and the width from the hips to the waist is loose, but it naturally tapers to the hem
to from a tapered line, creating a silhouette that has no quirks.
The atmosphere o the 1930's is maintained with  crushed rivets and deerskin patches.
BUCKLE BACK付きのWork DENIM。スーピマコットンを原綿に使用するオリジナルの14.75ozのセルビッチデニムを使用。
やや深めの股上にヒップから渡り幅にかけてはゆったりのシルエットで、裾にかけてナチュラルにテーパードラインを形成し、
ゆとりを取りつつ上品なシルエットに仕上げています。当時職人が、物を気づ付けないように行った様に、ぶち抜きリベットの
ヘッドを潰したり1930年代当時の雰囲気を持たせています。
Item Date
| | |
| --- | --- |
| No | F165 |
| Color | #WA One washed |
| Size | 29, 30, 31, 32, 33, 34, 36, 38, 40 |
| Price | ¥27,500 (in Tax) |
| Material | 100% COTTON |
Contact us