Product
F2362 FATIGUE SHIRT JK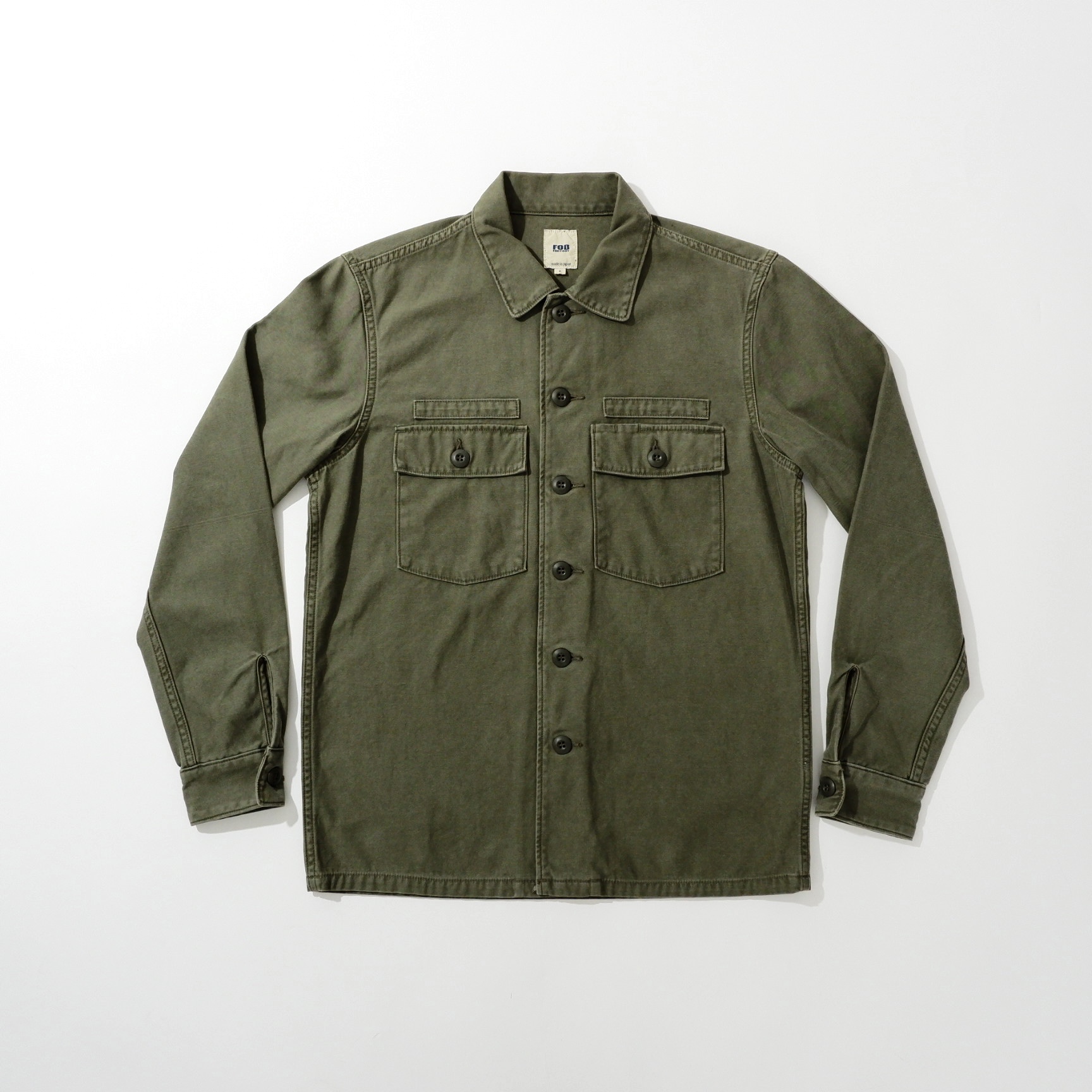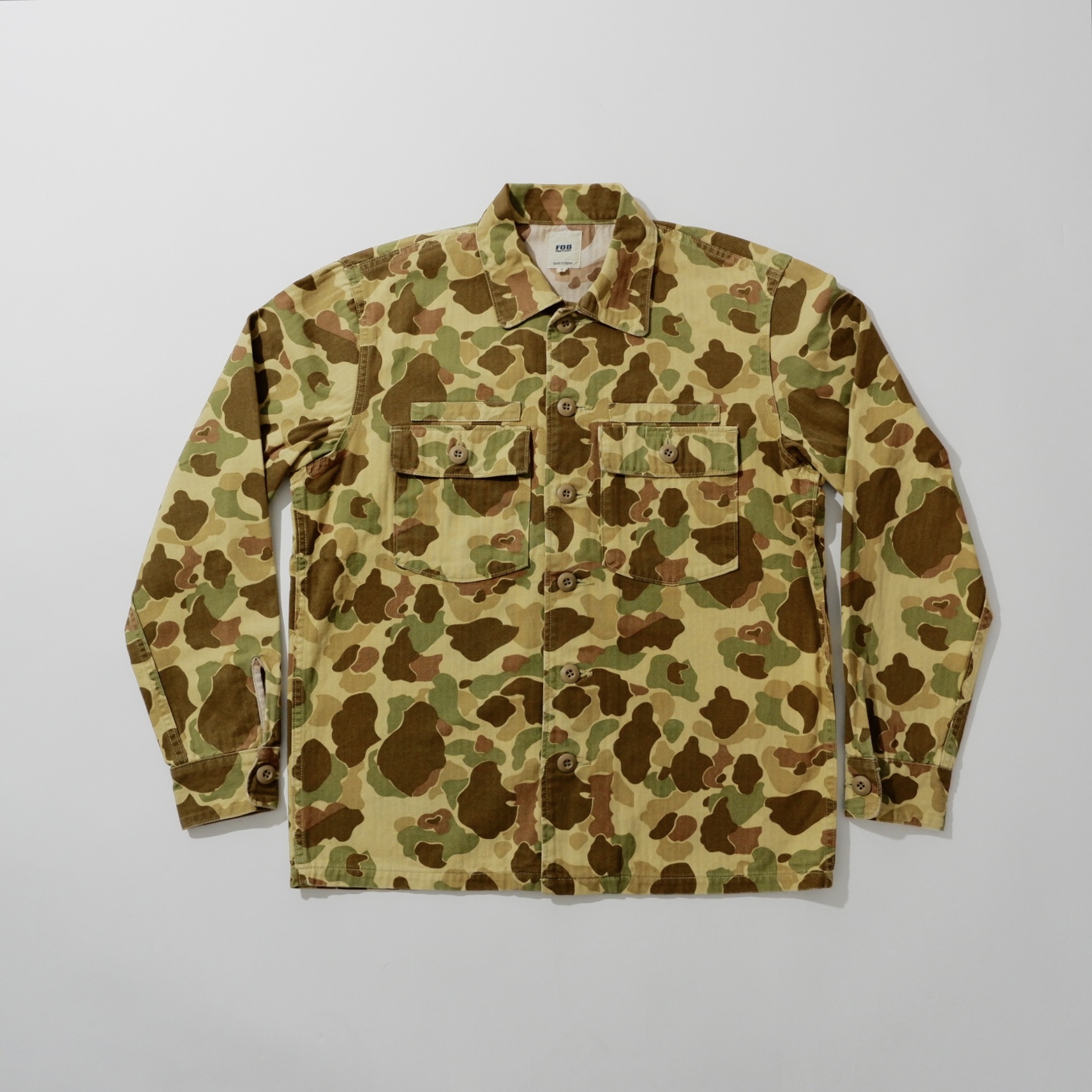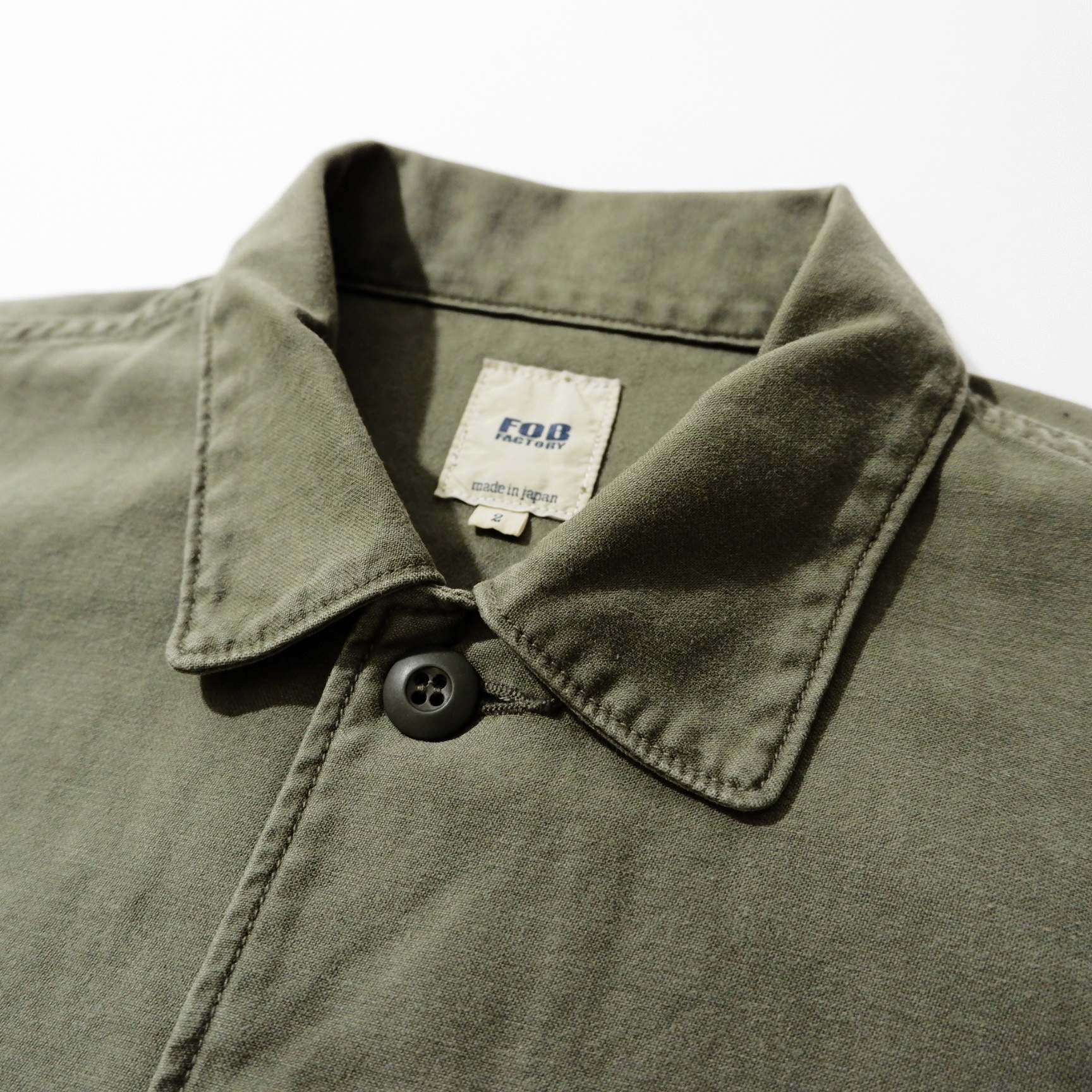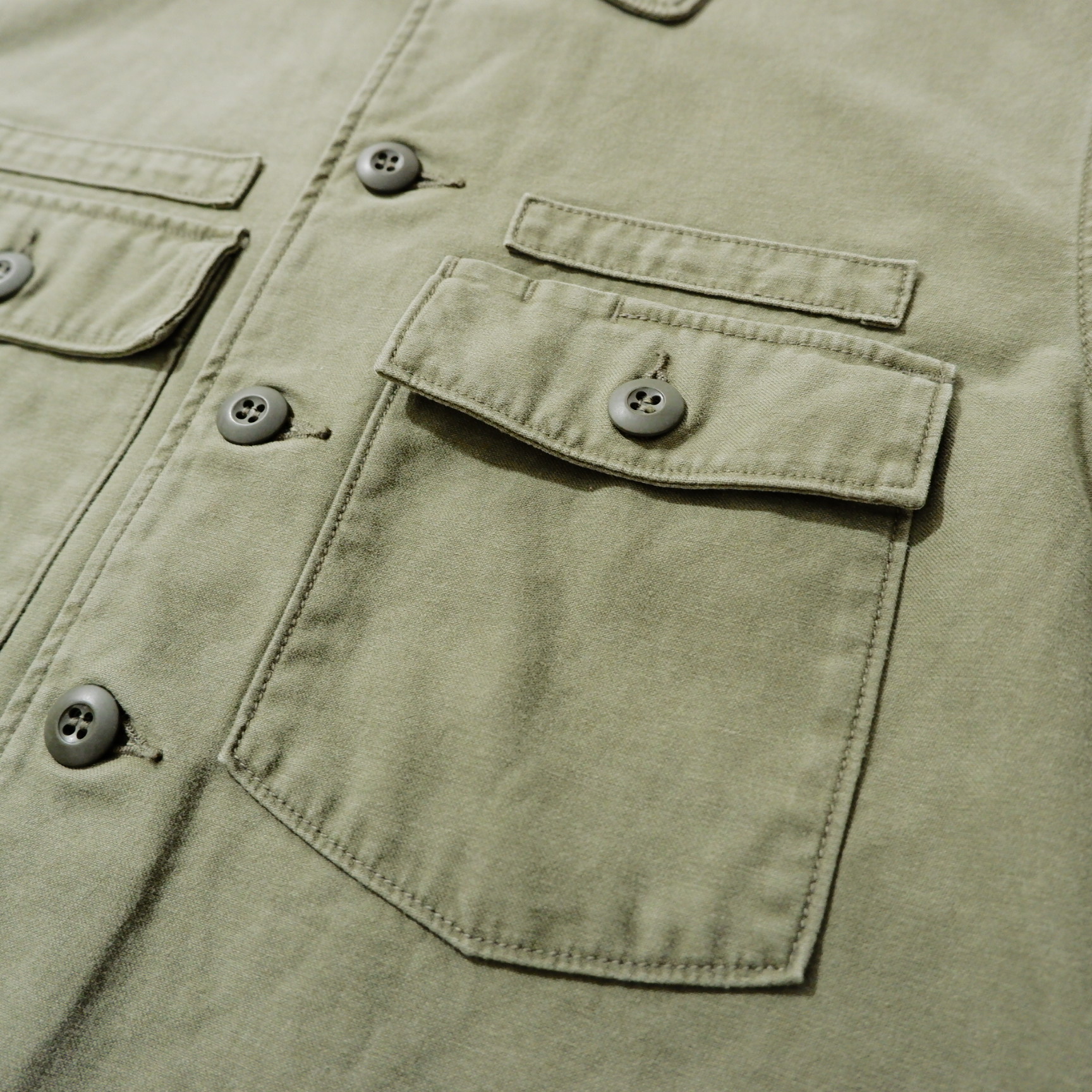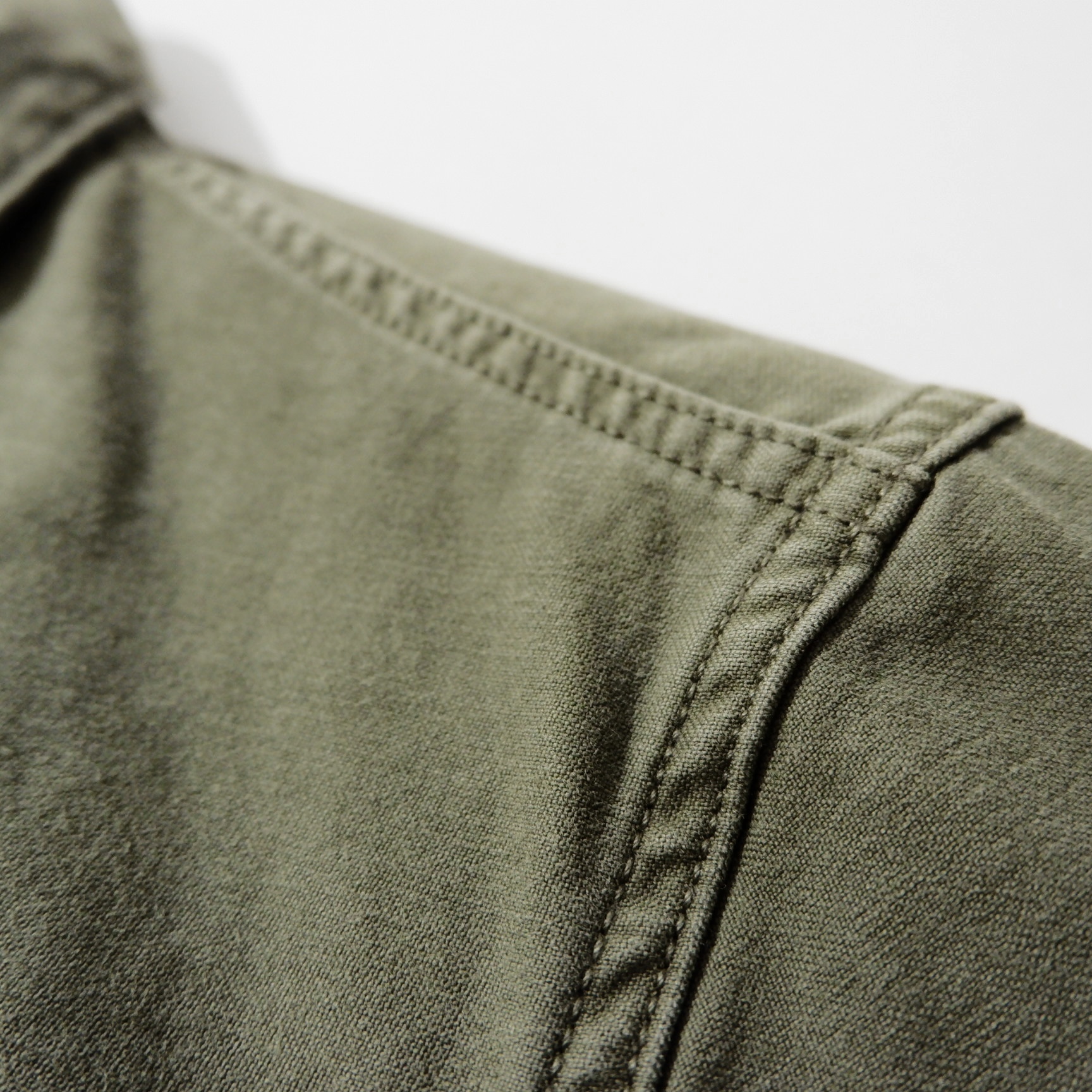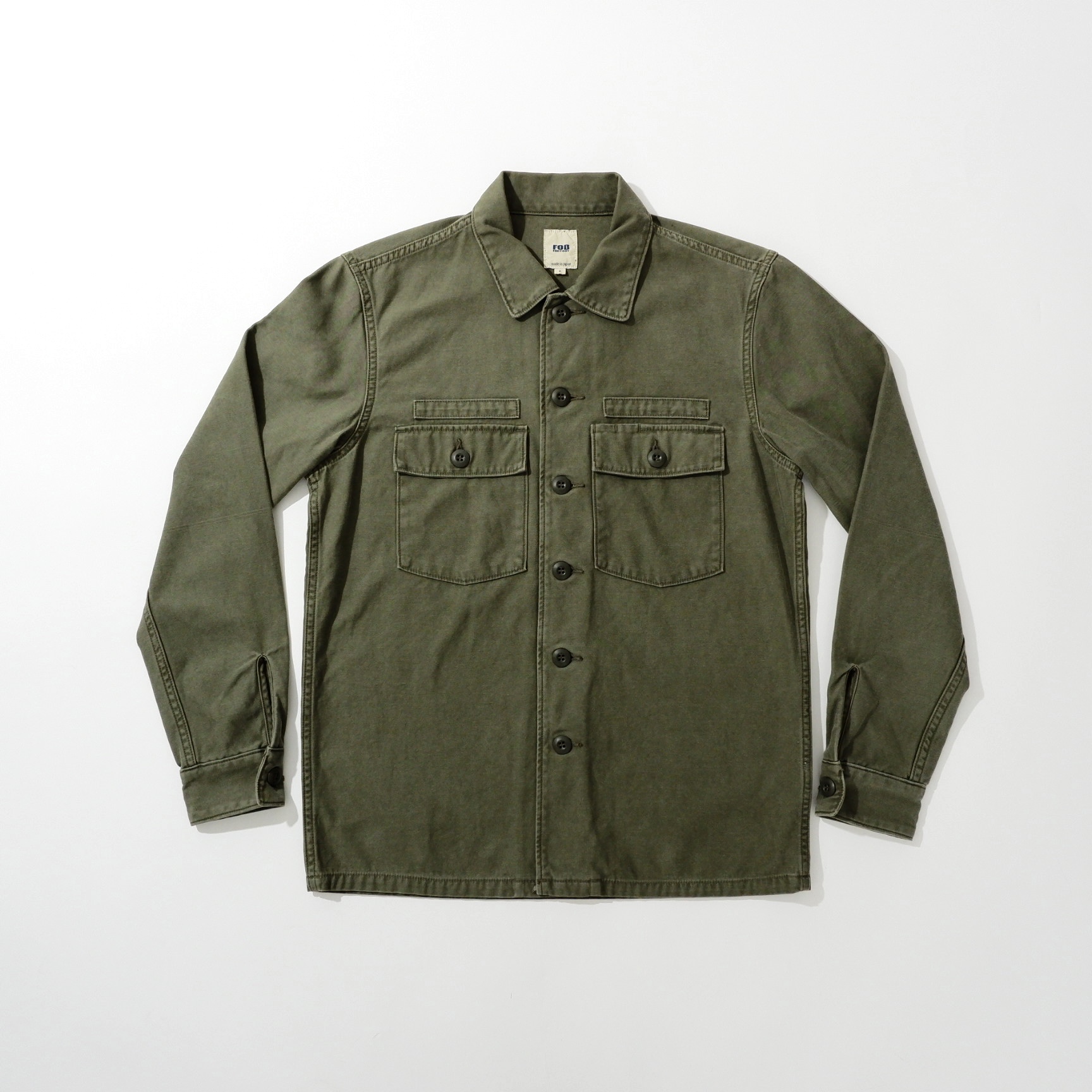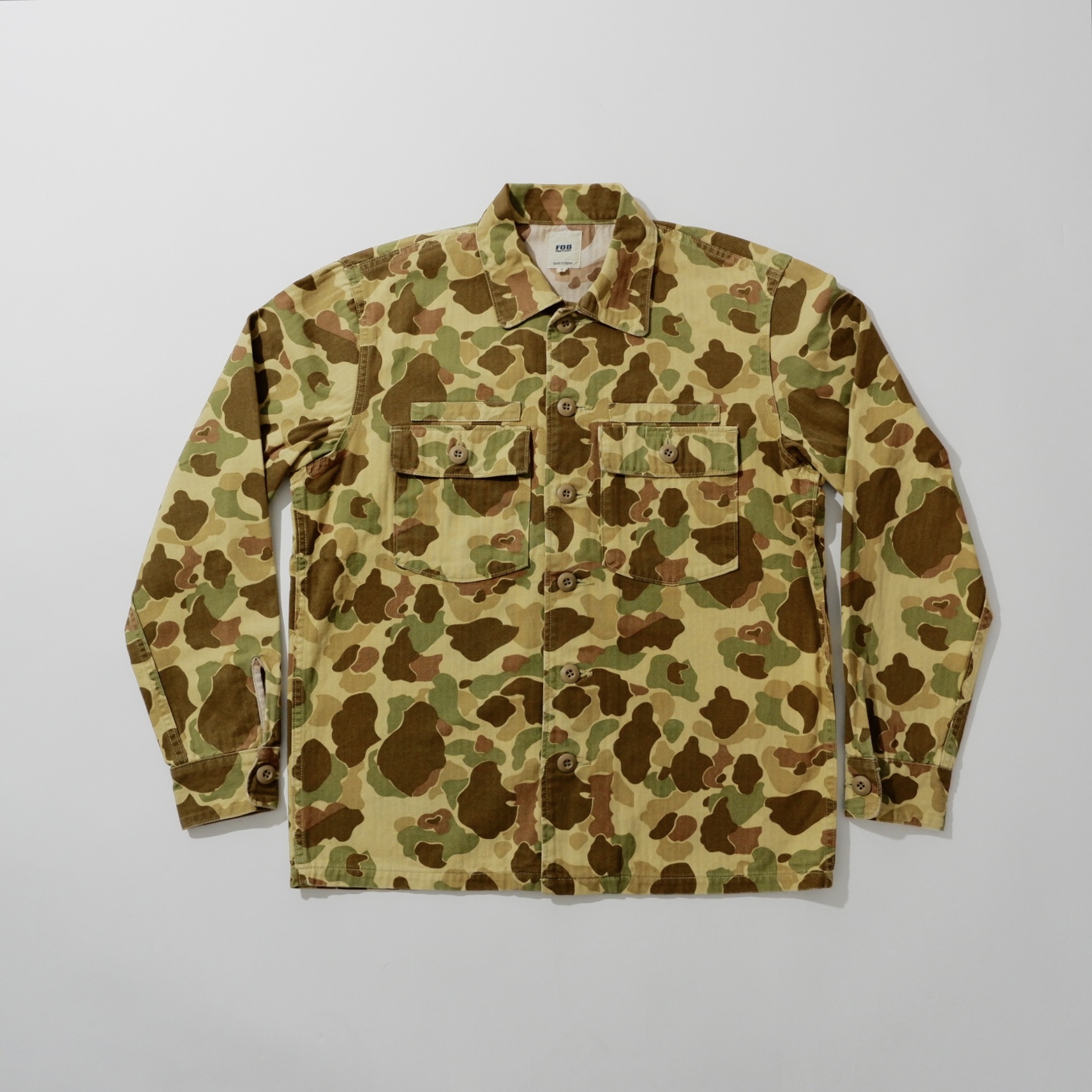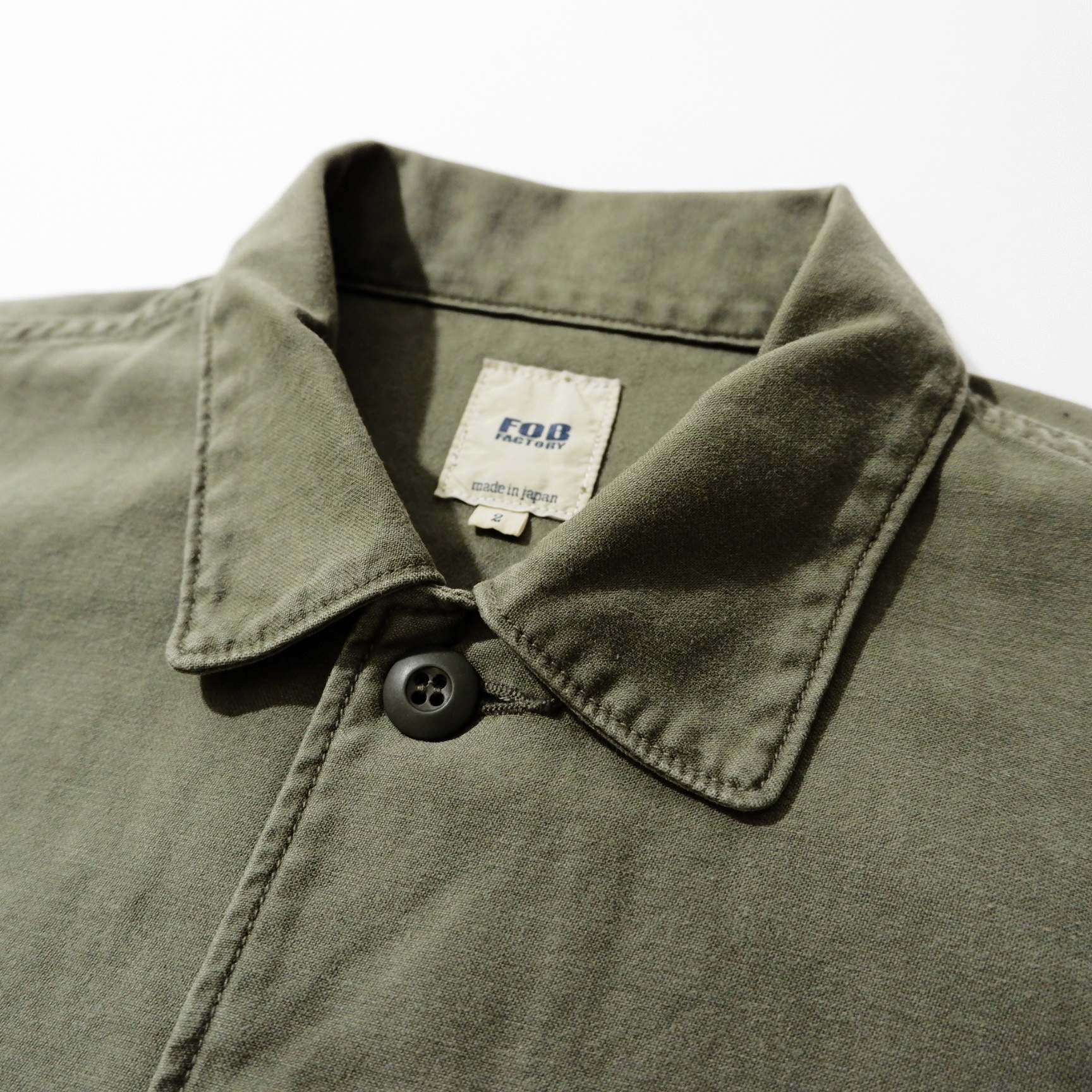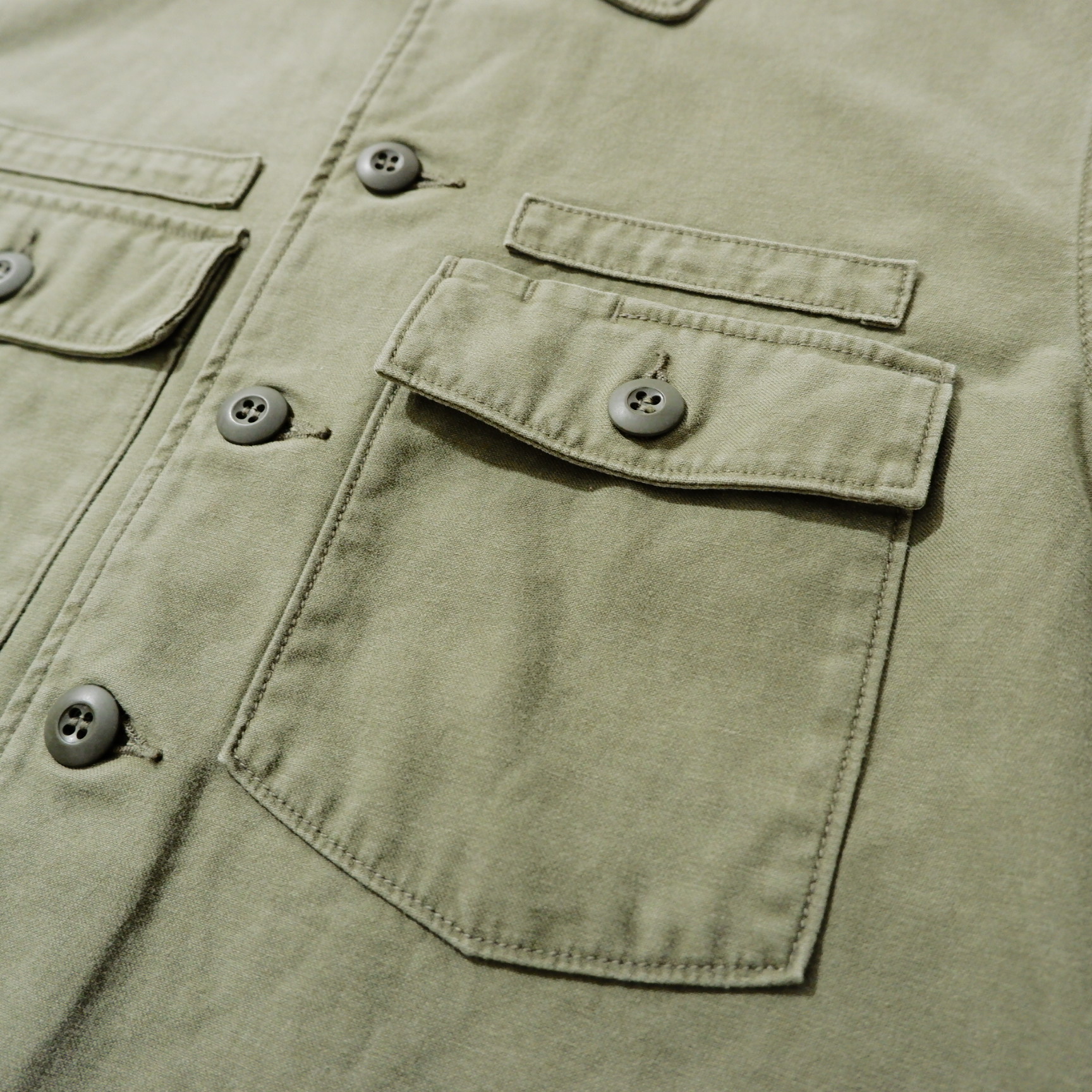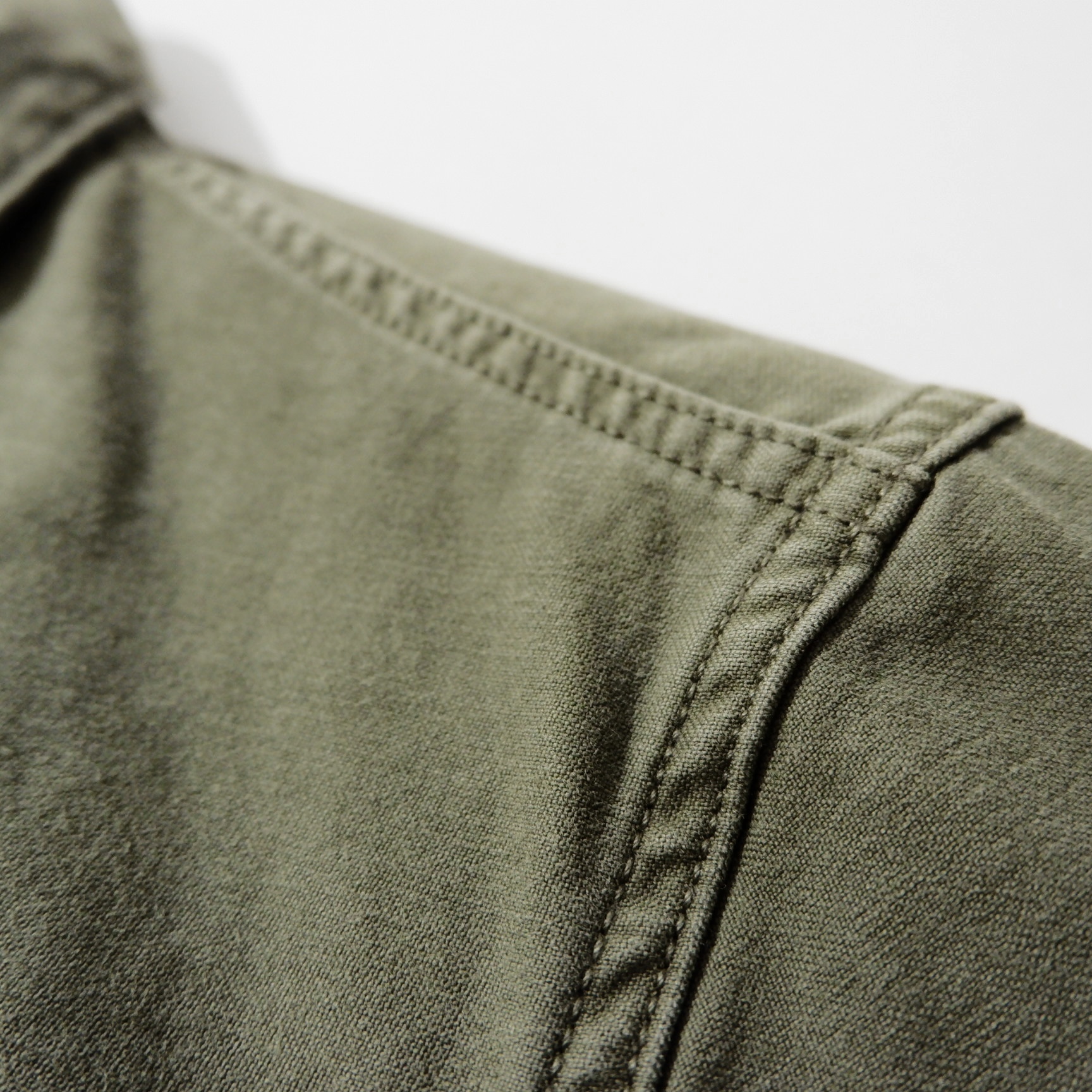 The motif of this item is the fatigue jacket worn by the U.S Army during the Vietnam War.
This item is plain and has a mature and austere look. While simple in design, this jacket has excellent strength
and functionality, yet it is a jacket with a sense of presence that looks great just by wearing it.
This jacket is made of 100% cotton back satin with a slightly coarse texture that becomes more expressive the more
it is washed. After repeated washing, the double stitching on the sides and other parts of the jacket will develop a vintage
look and feel.
ベトナム戦争時に、アメリカ軍が着用していたファティーグジャケットがモチーフ。
プレーンで大人っぽい渋さを感じるアイテムです。シンプルなデザインながら、強度、機能面に優れ、それでいて
羽織るだけでもサマになる、存在感あるジャケットです。
コットン100%の洗い込むほどに表情の良くなる、やや粗めのマックサテンを採用。何度も洗いをかけていくうちに
、サイドのダブルステッチなど所々に味のある"アタリ"が現れヴィンテージな風合いを楽しめます。
生地の染めに使用されるのは当時と同じスレン染料で古着の様な表情になるのはその為です。
Item Date
| | |
| --- | --- |
| No | F2362 |
| Color | #14 OLIVE #42C CAMO |
| Size | S, M, L, LL |
| Price | ¥18000(#14 Olive) ¥17000(CAMO) |
| Material | 100% COTTON |
Contact us