Product
F2418 M-65 FIELD JACKET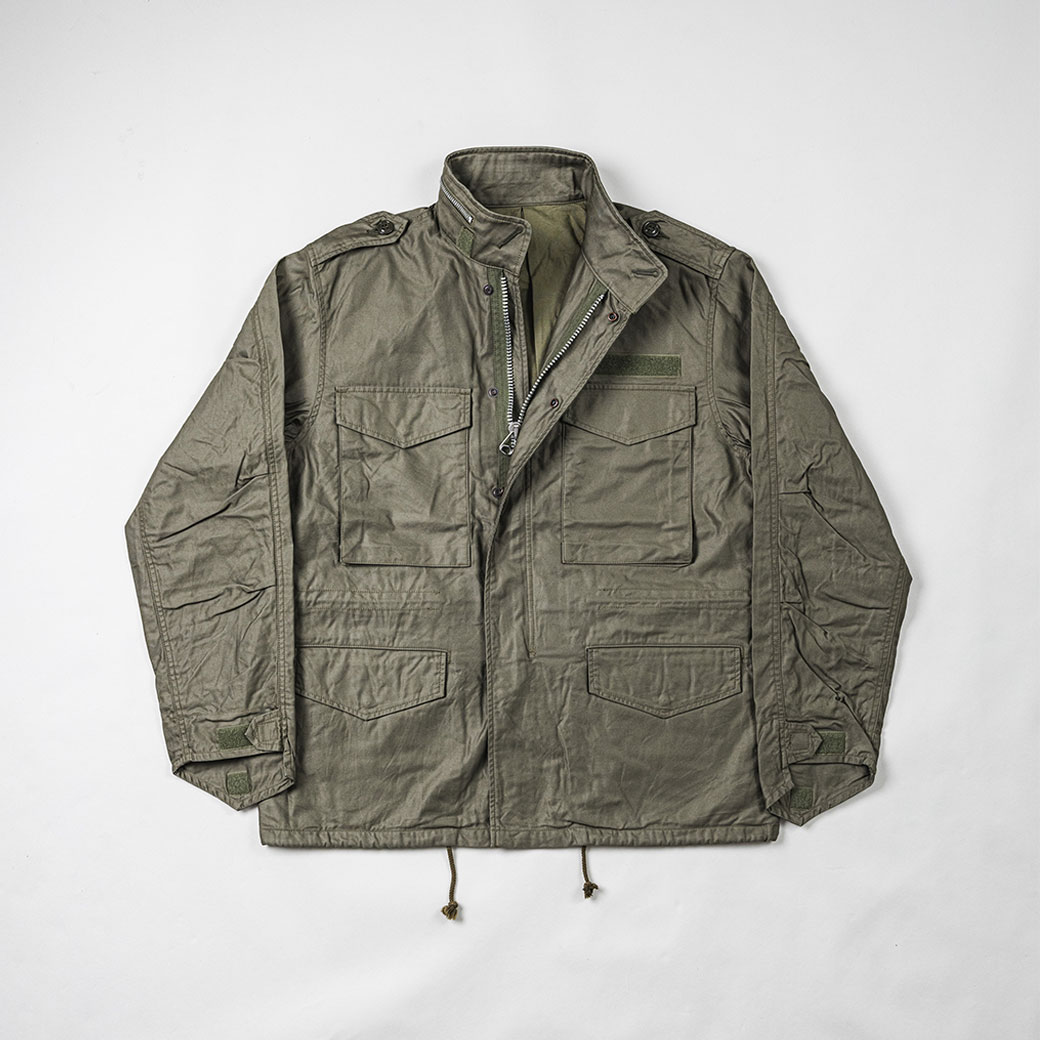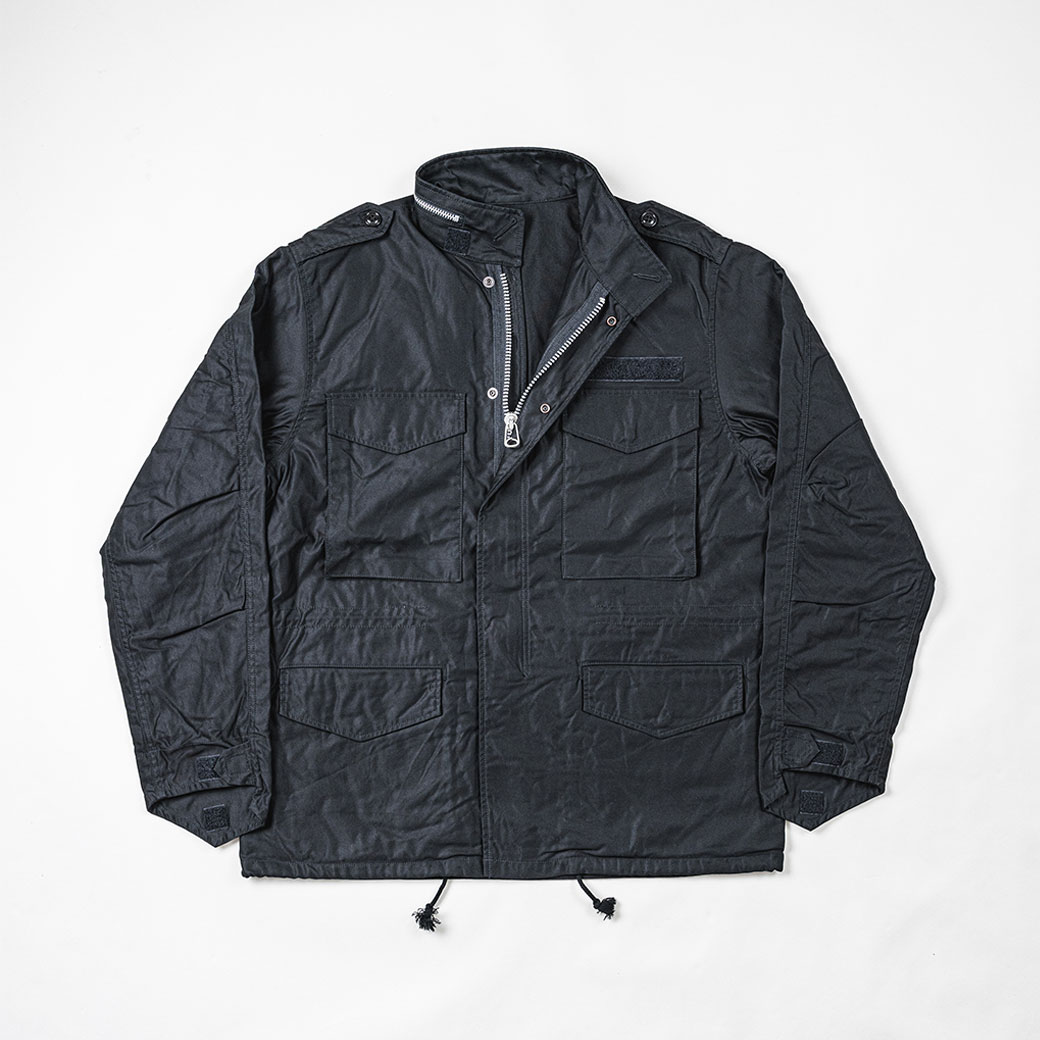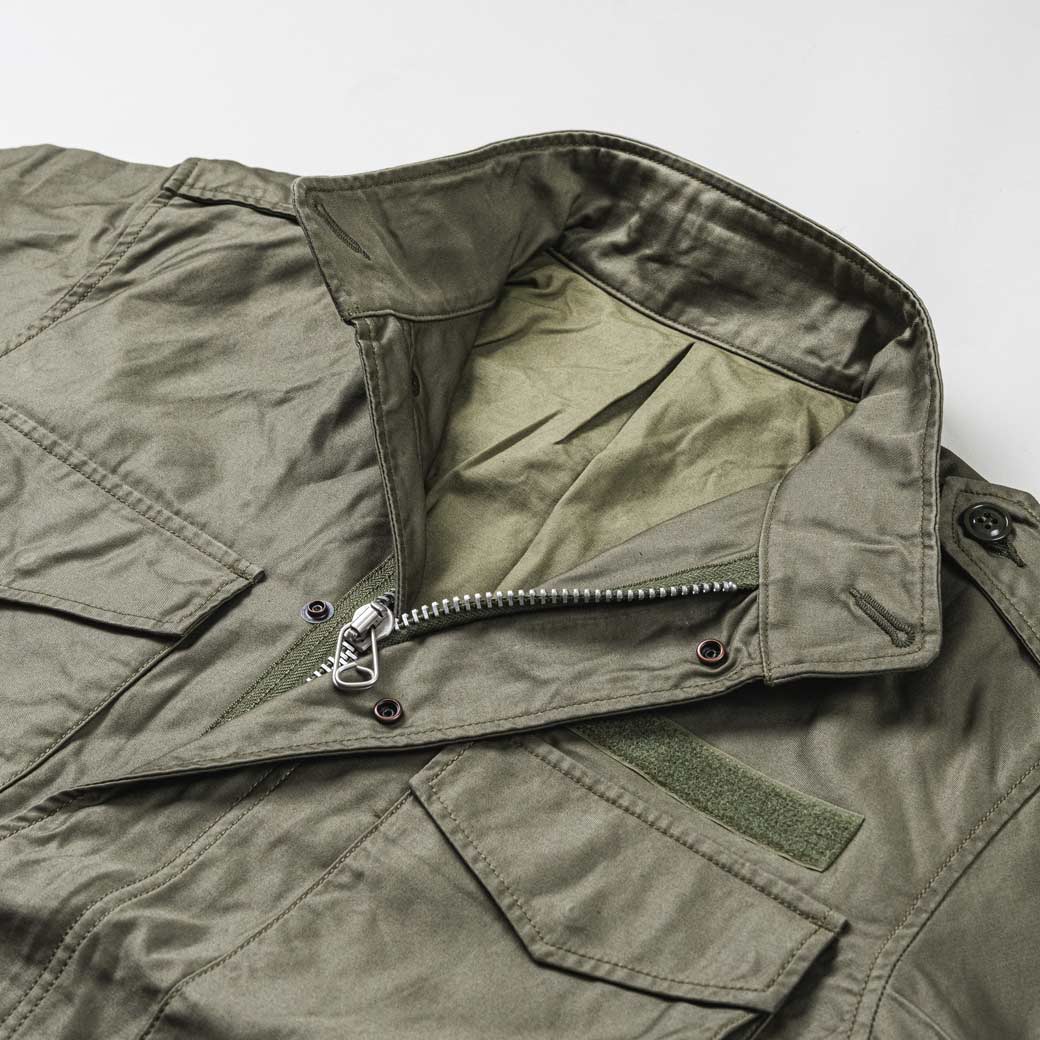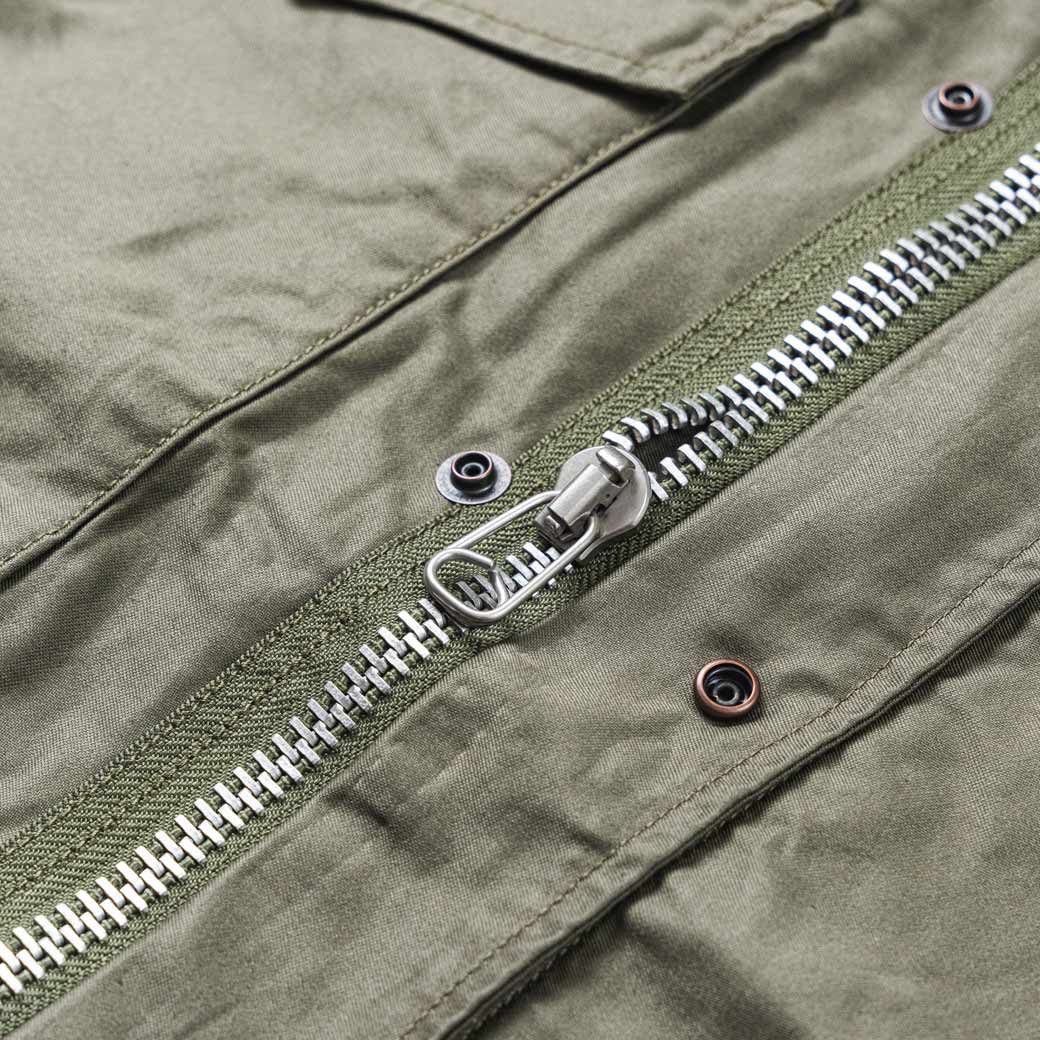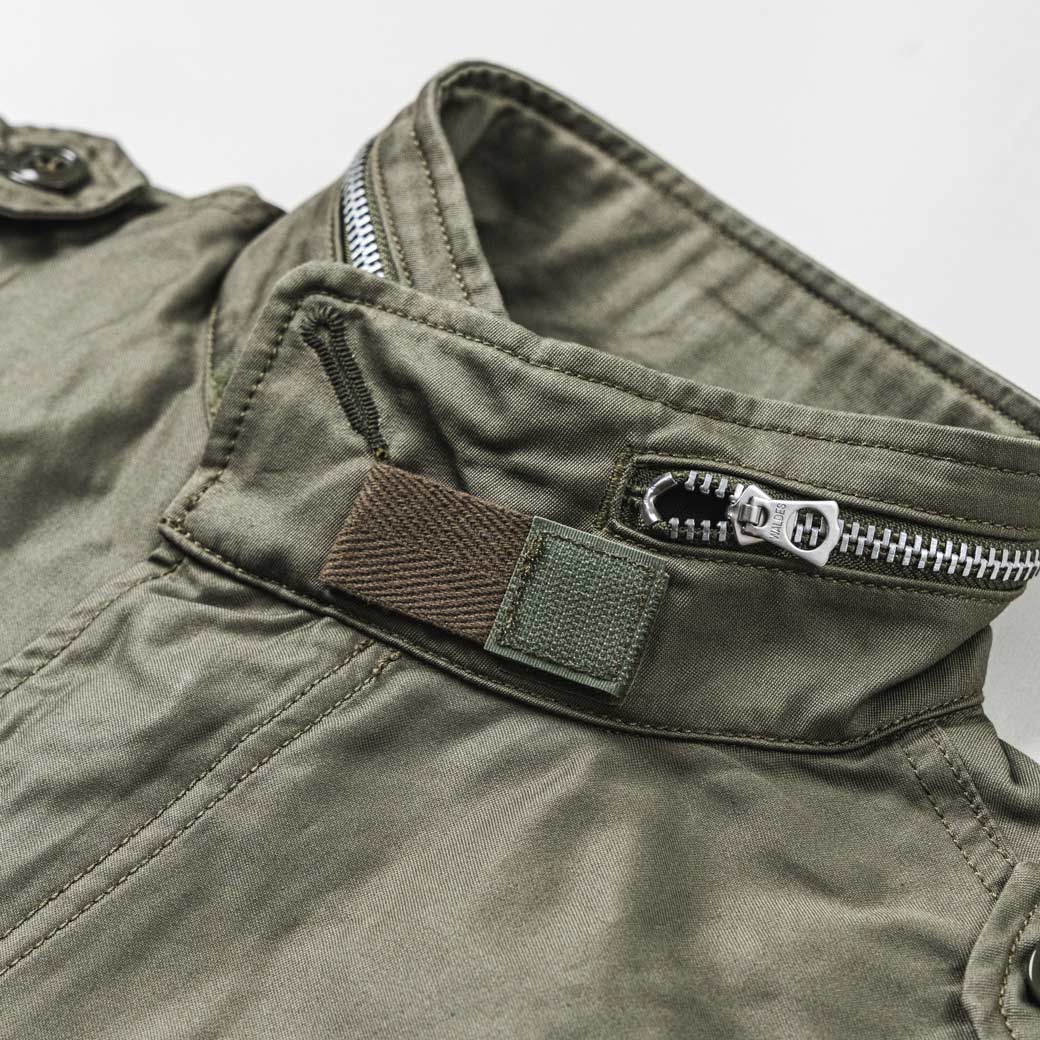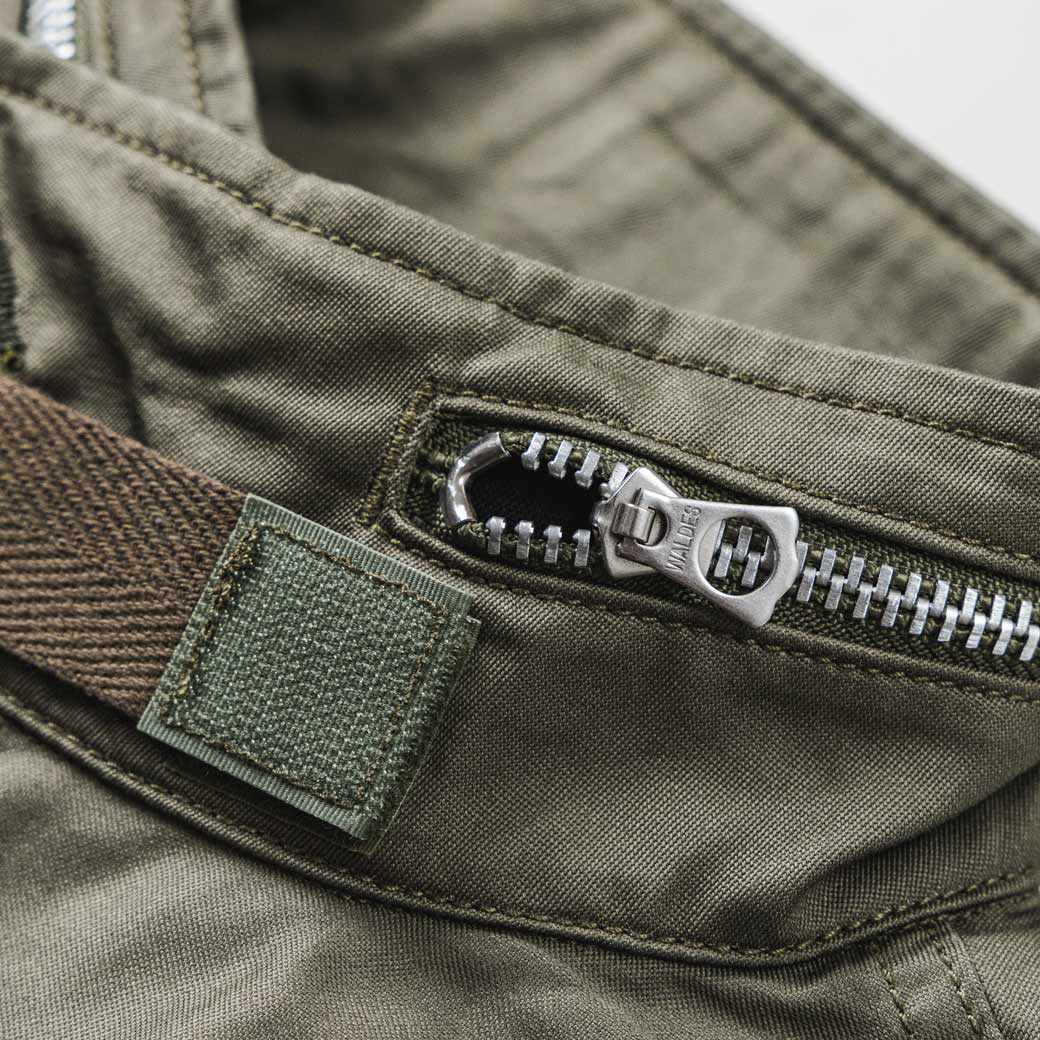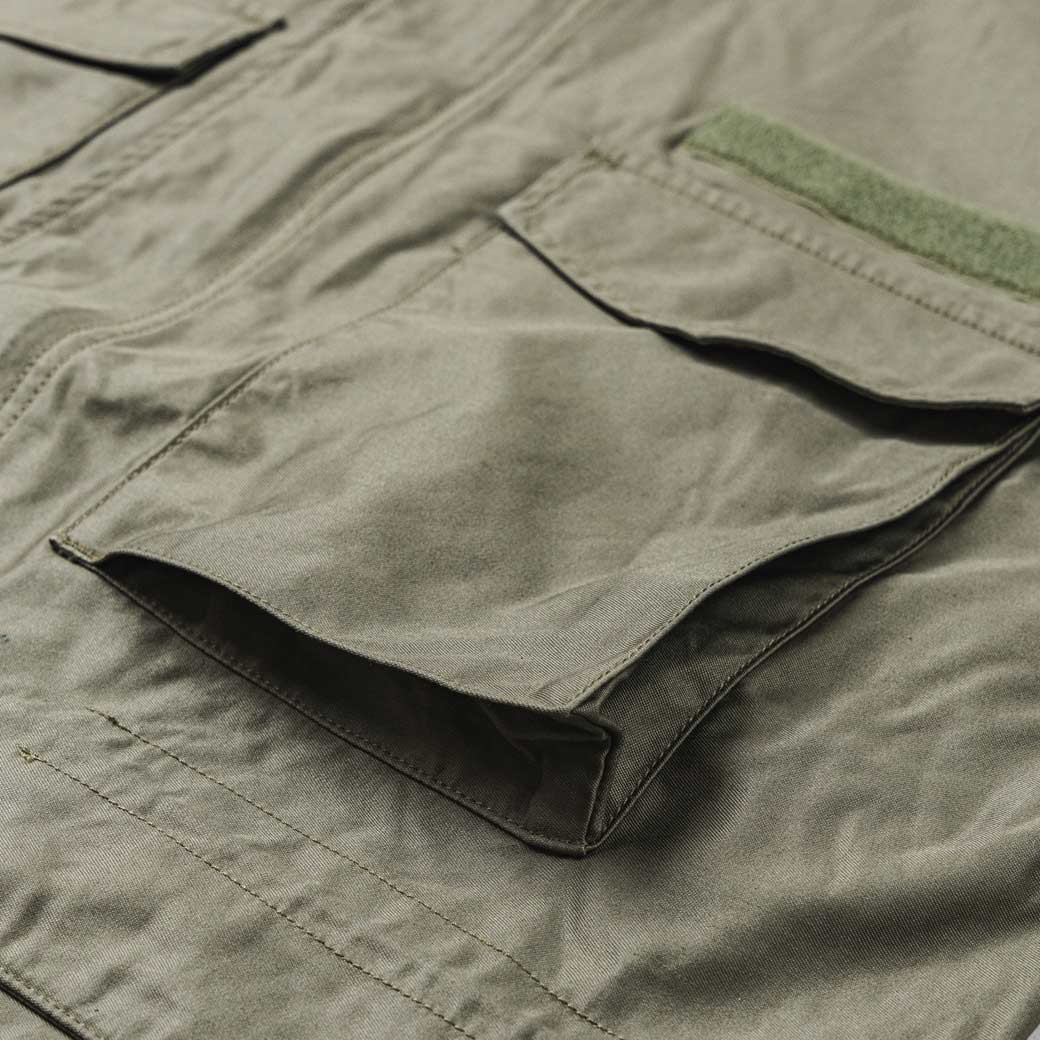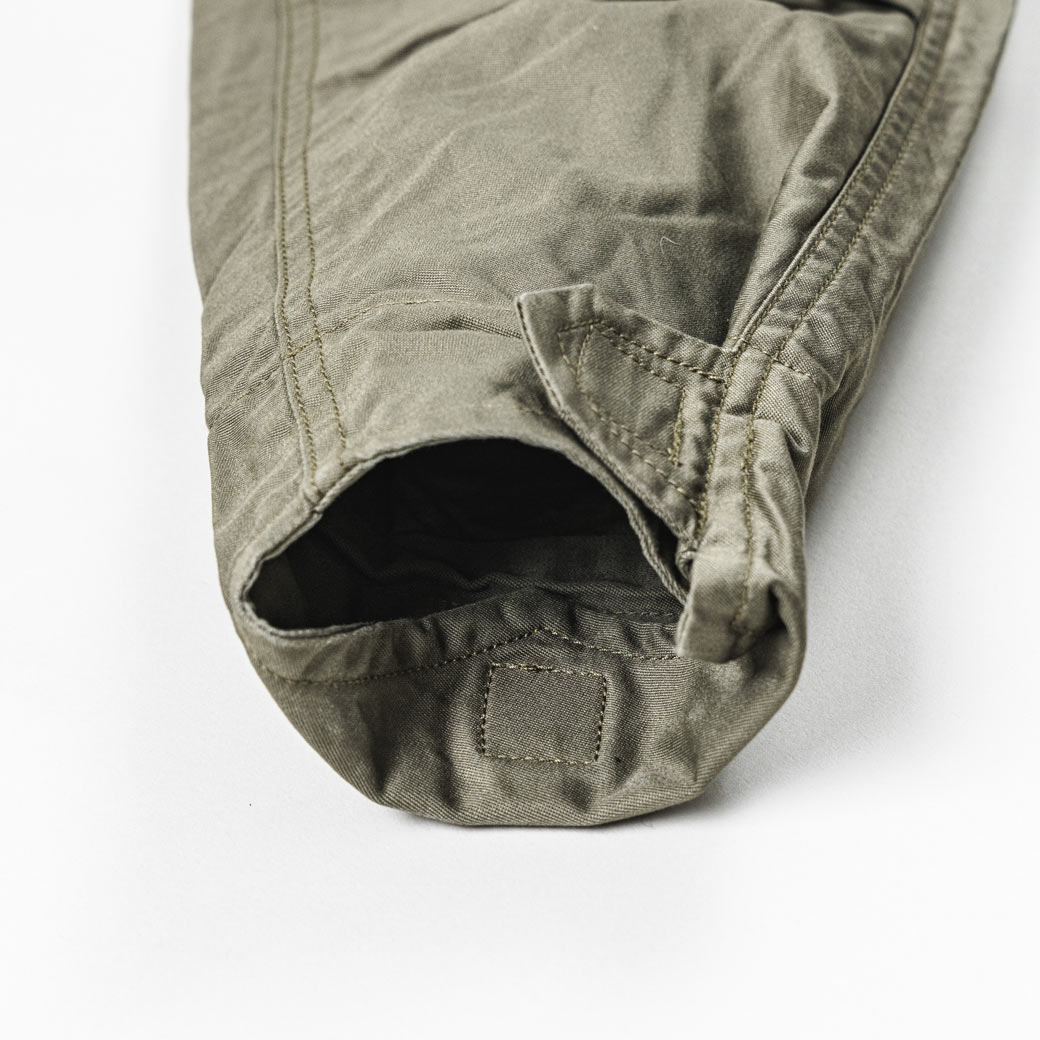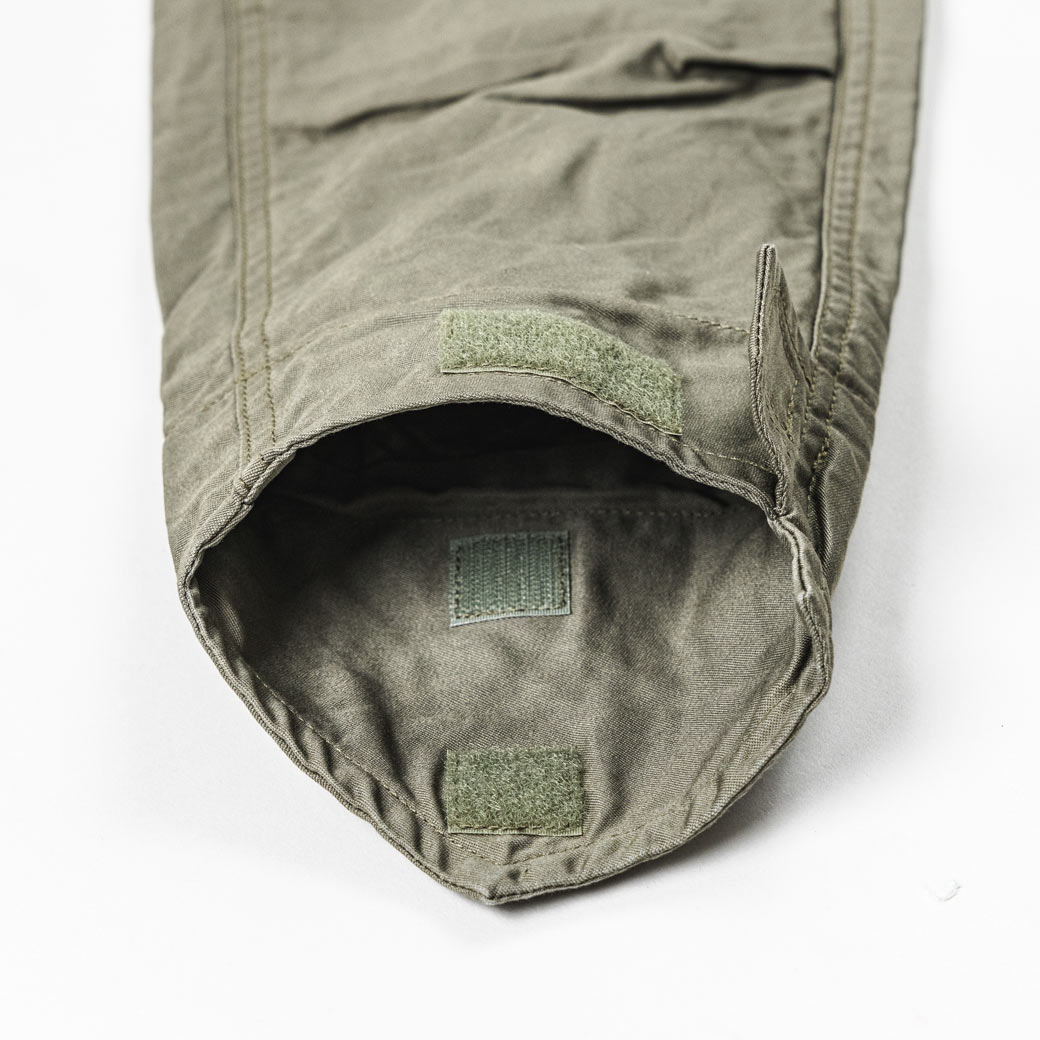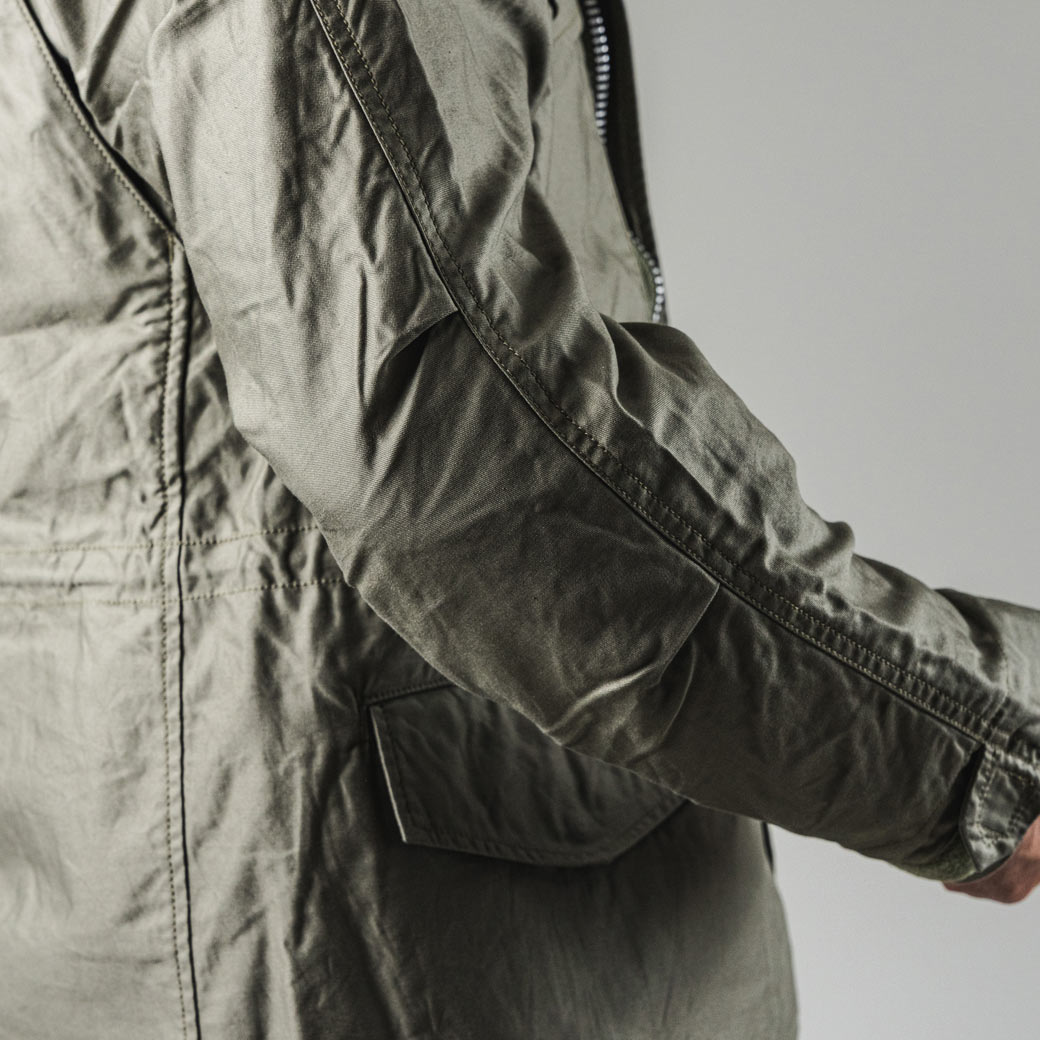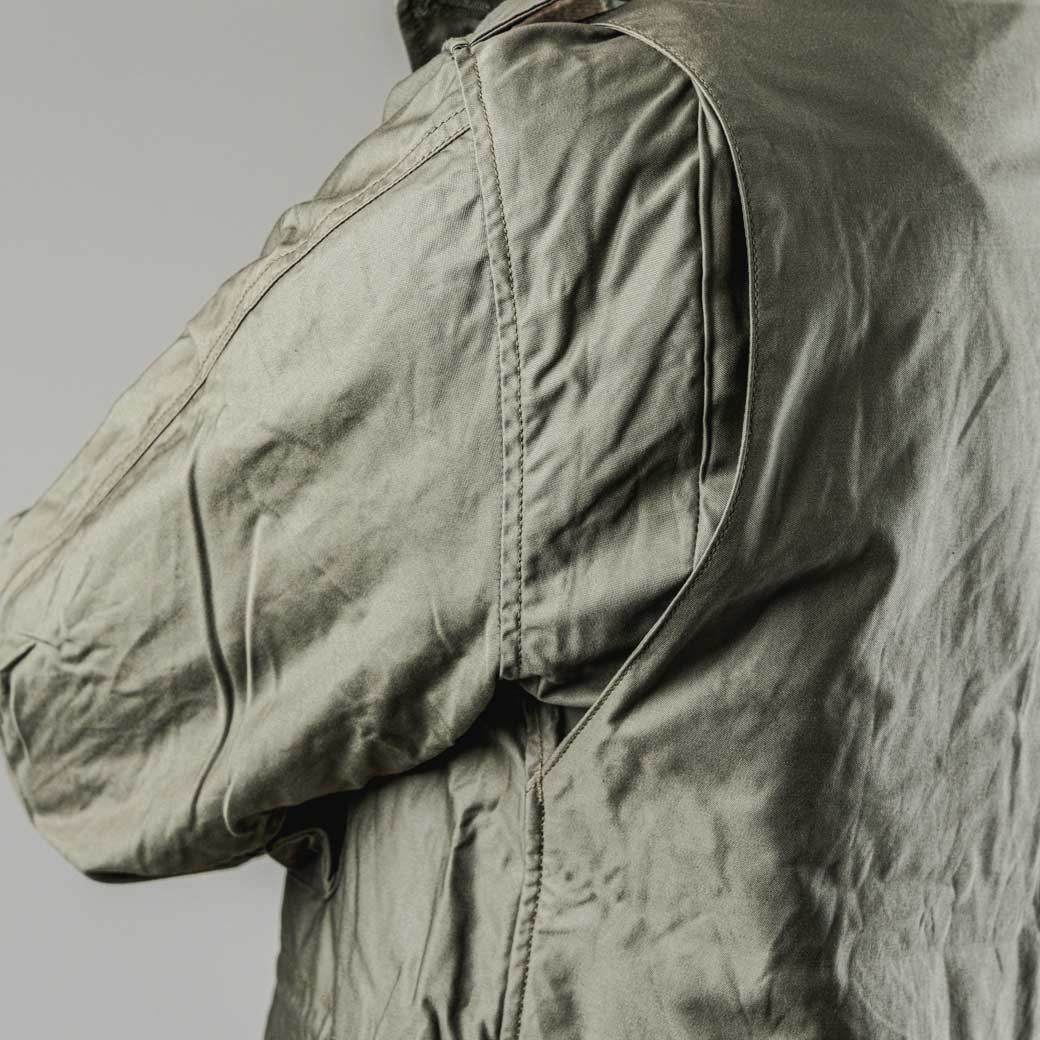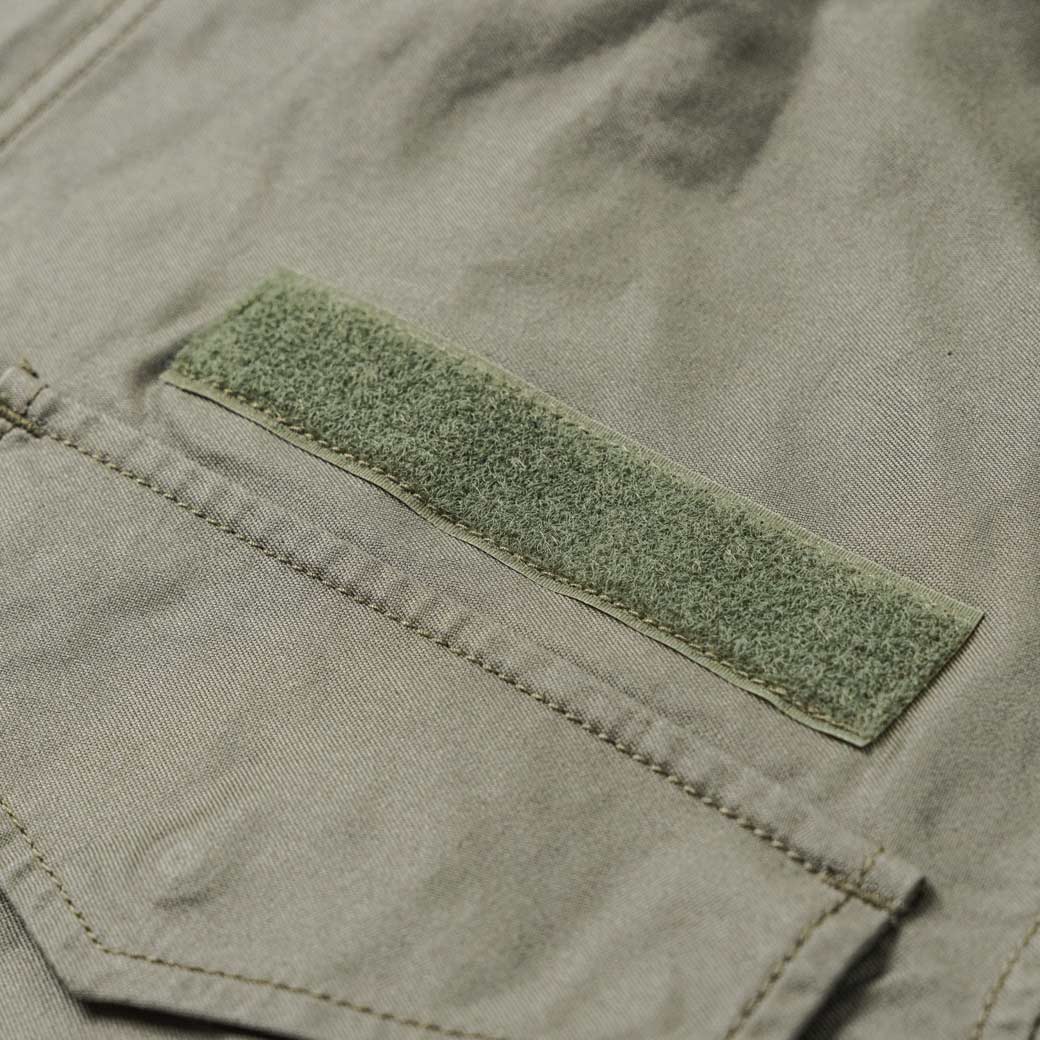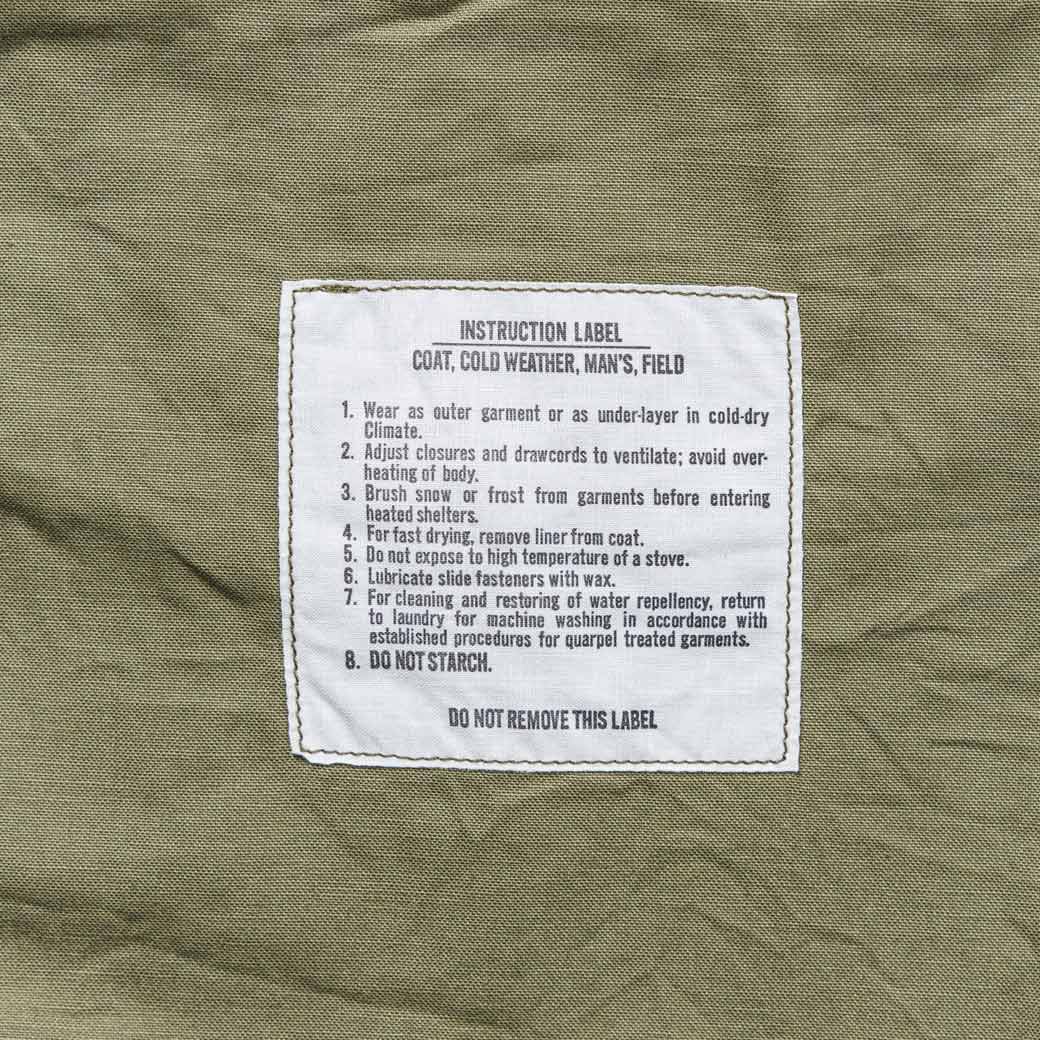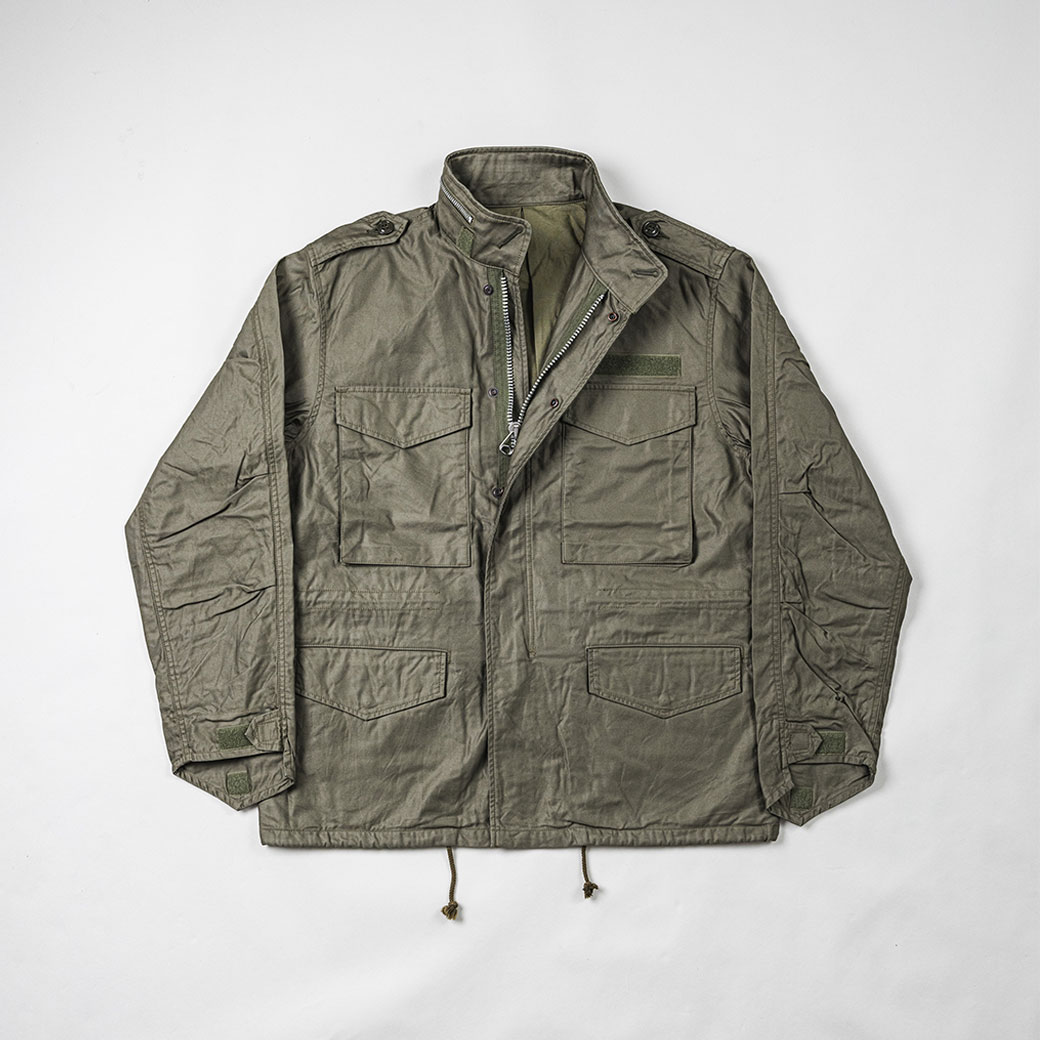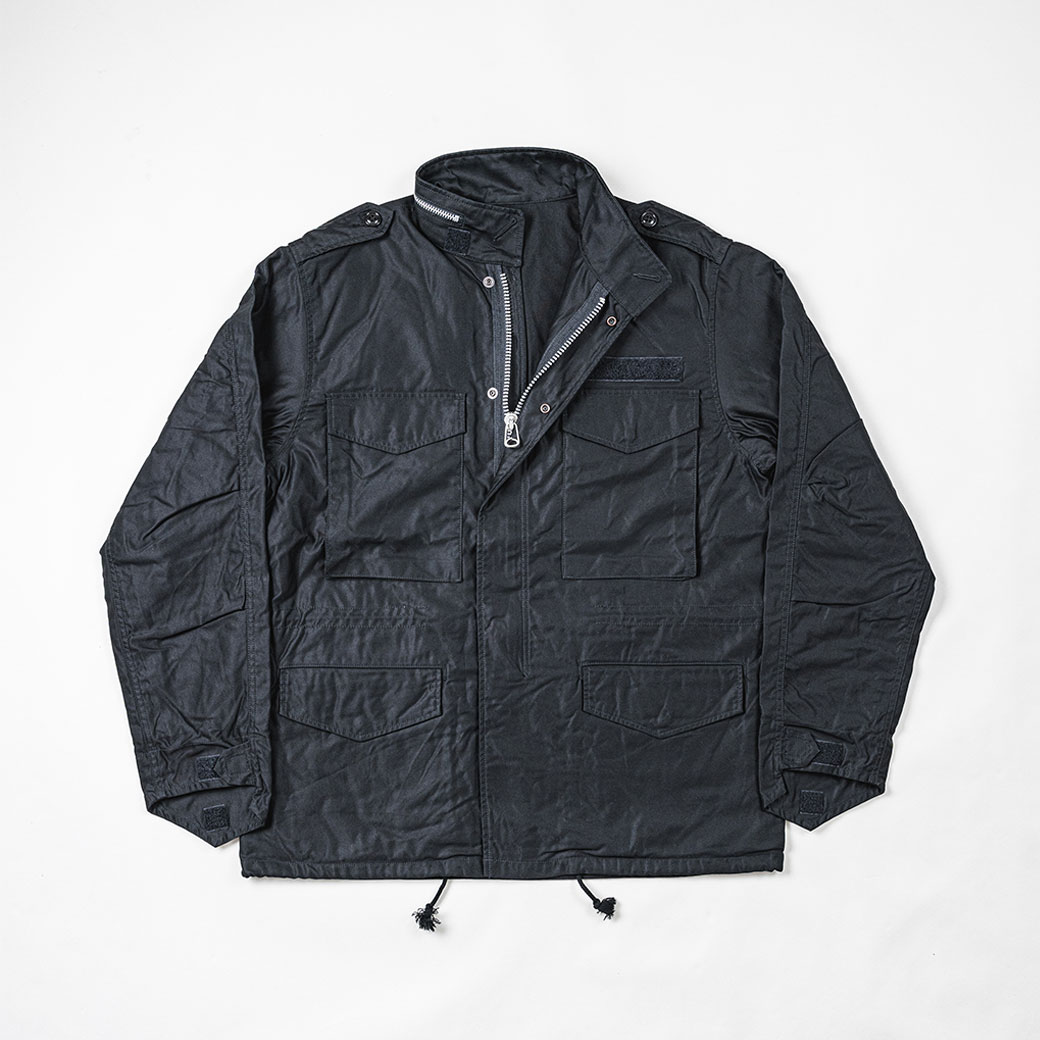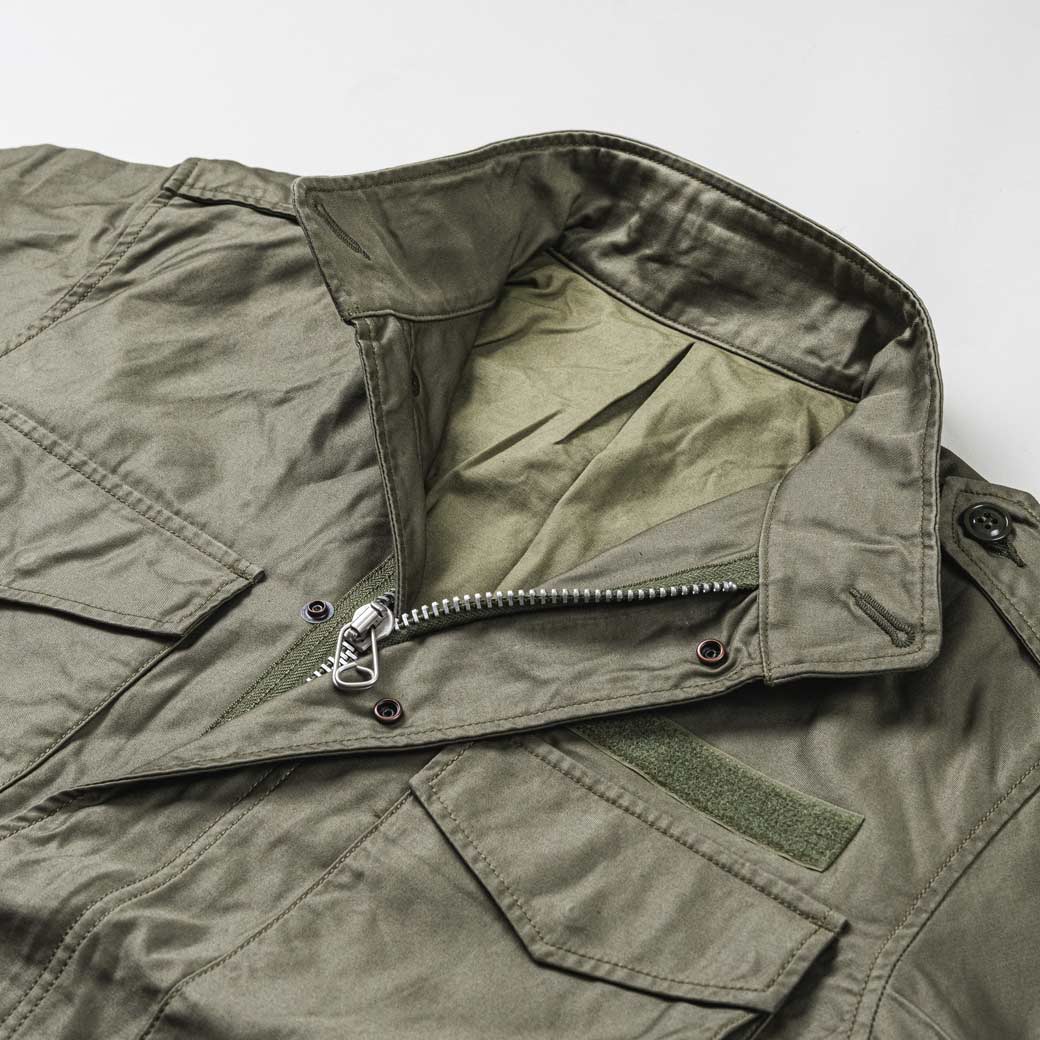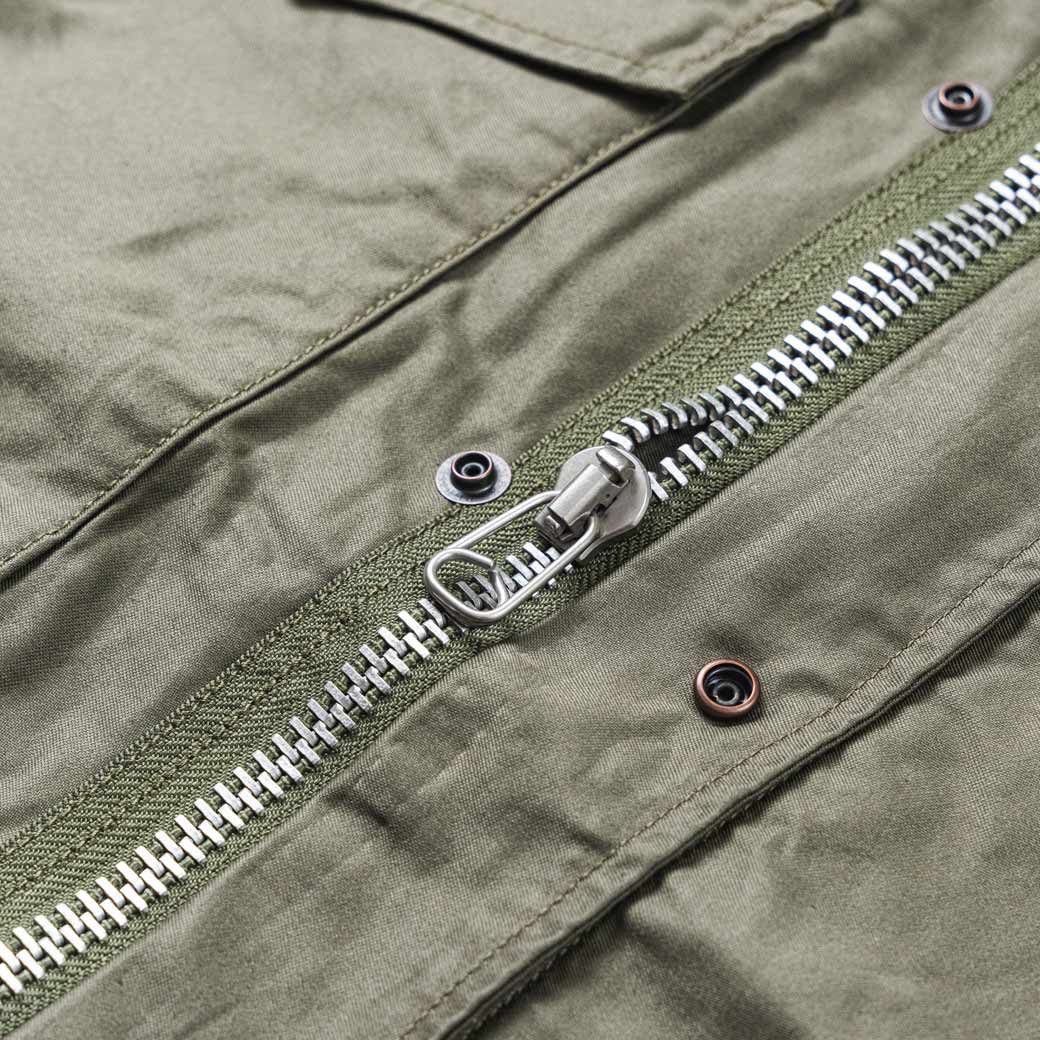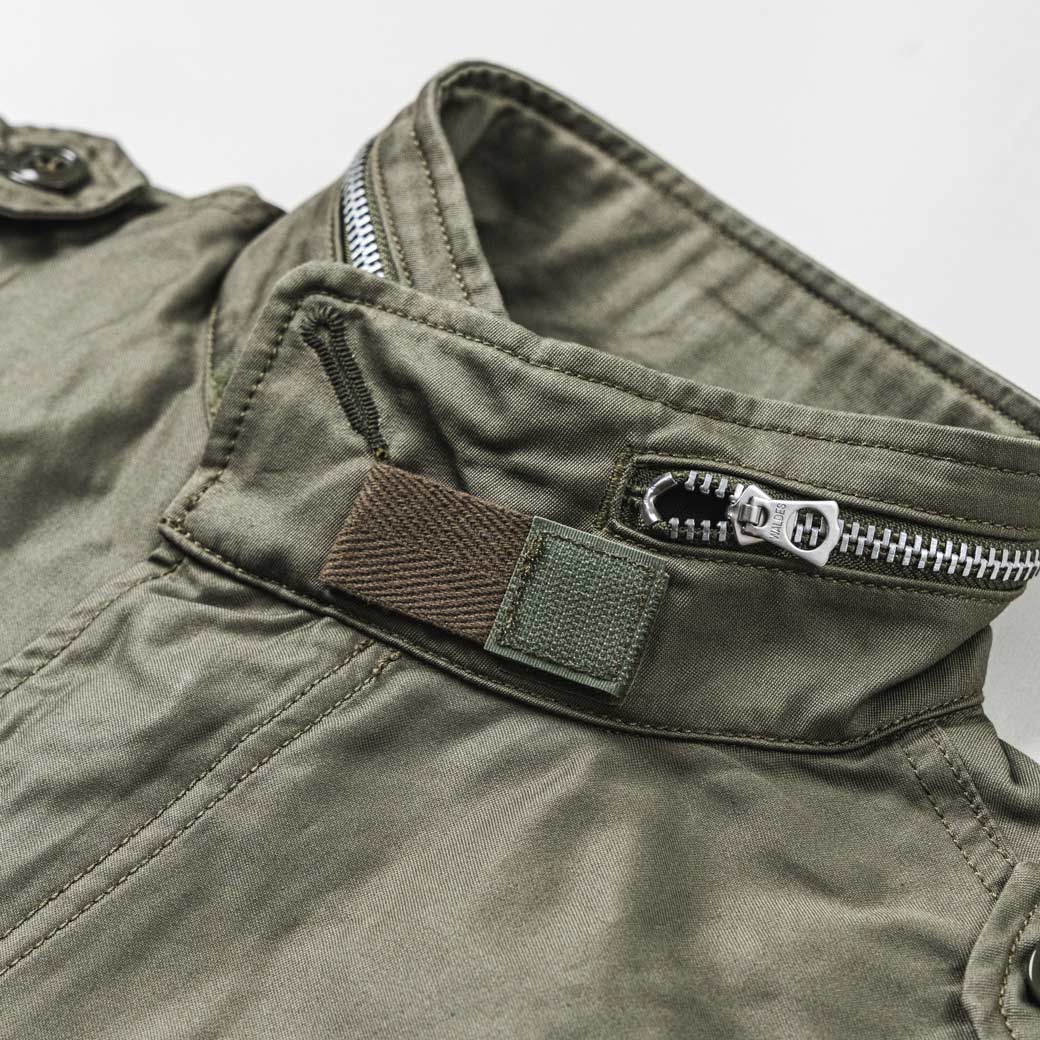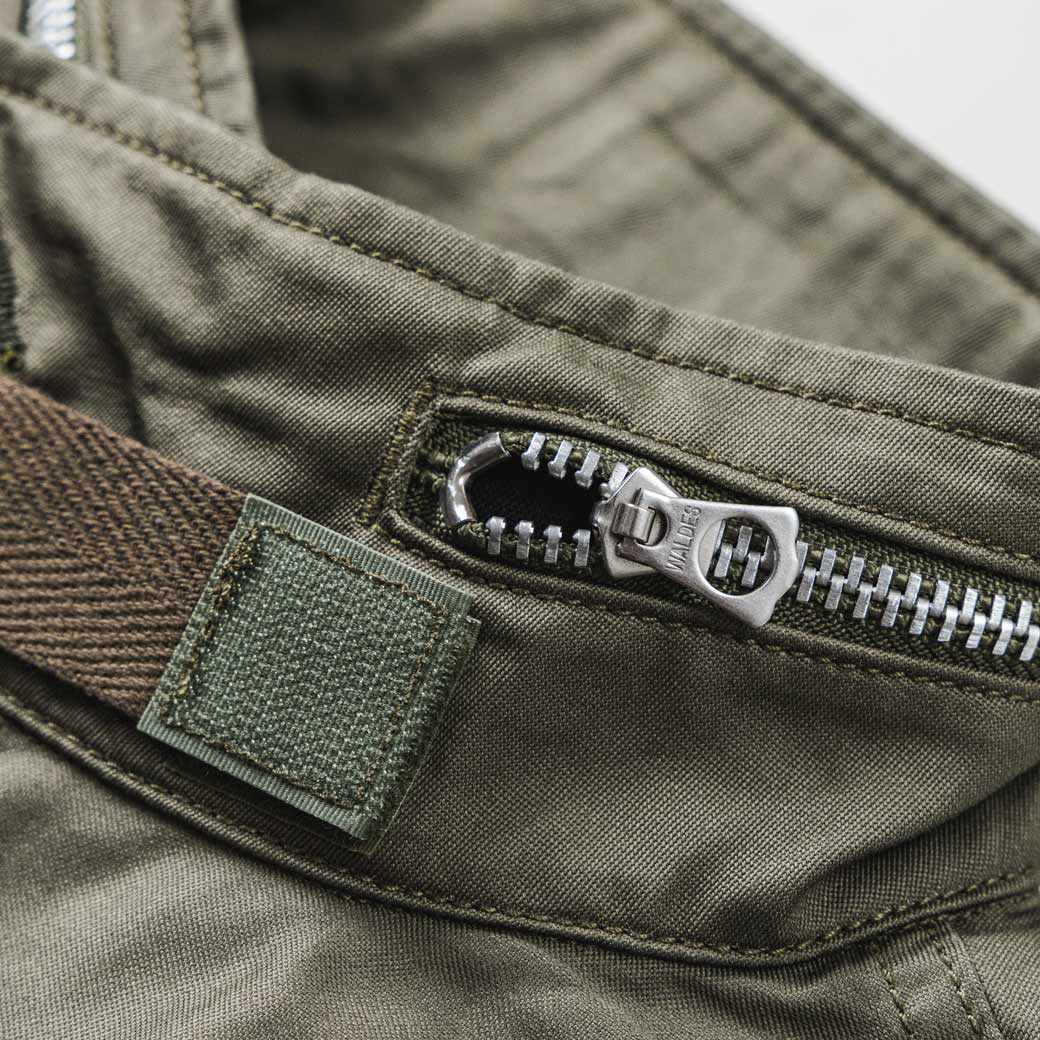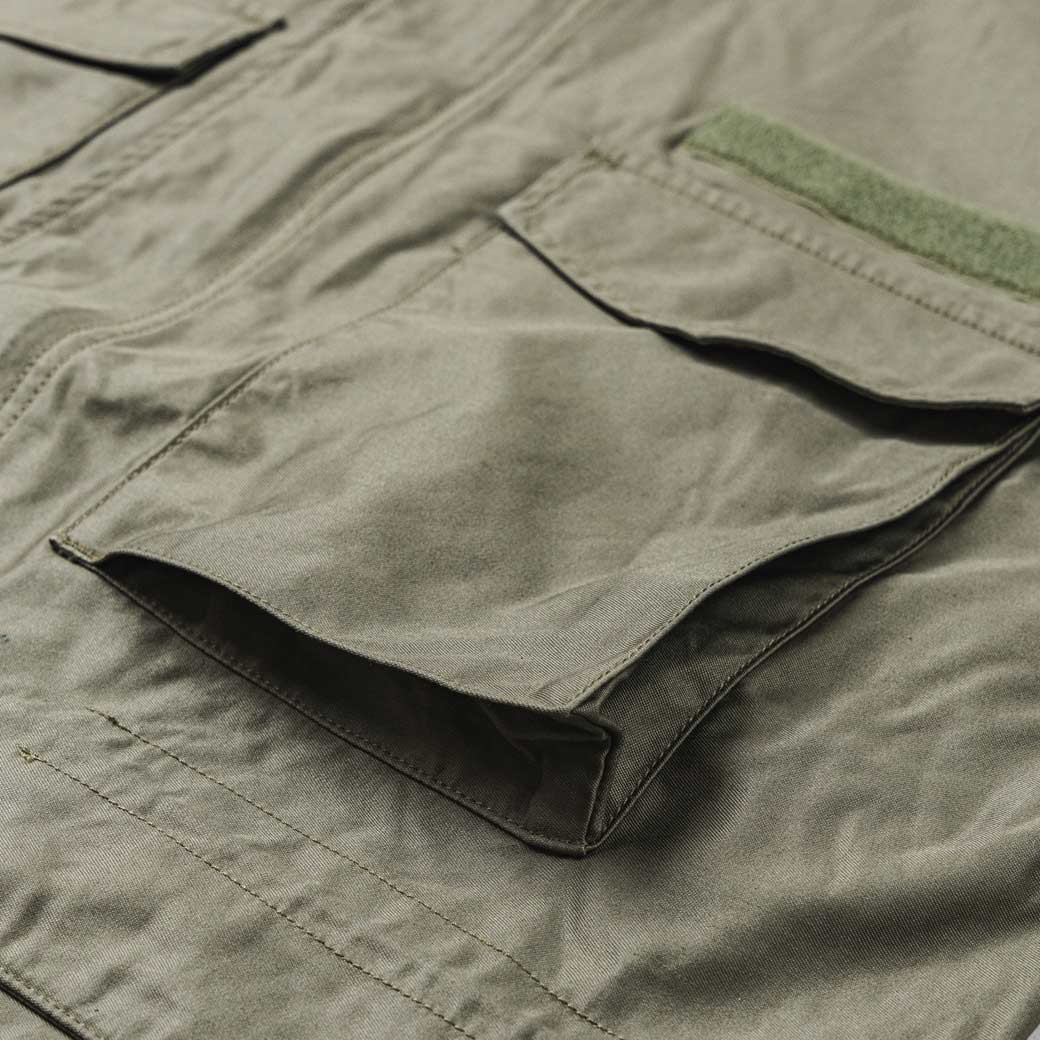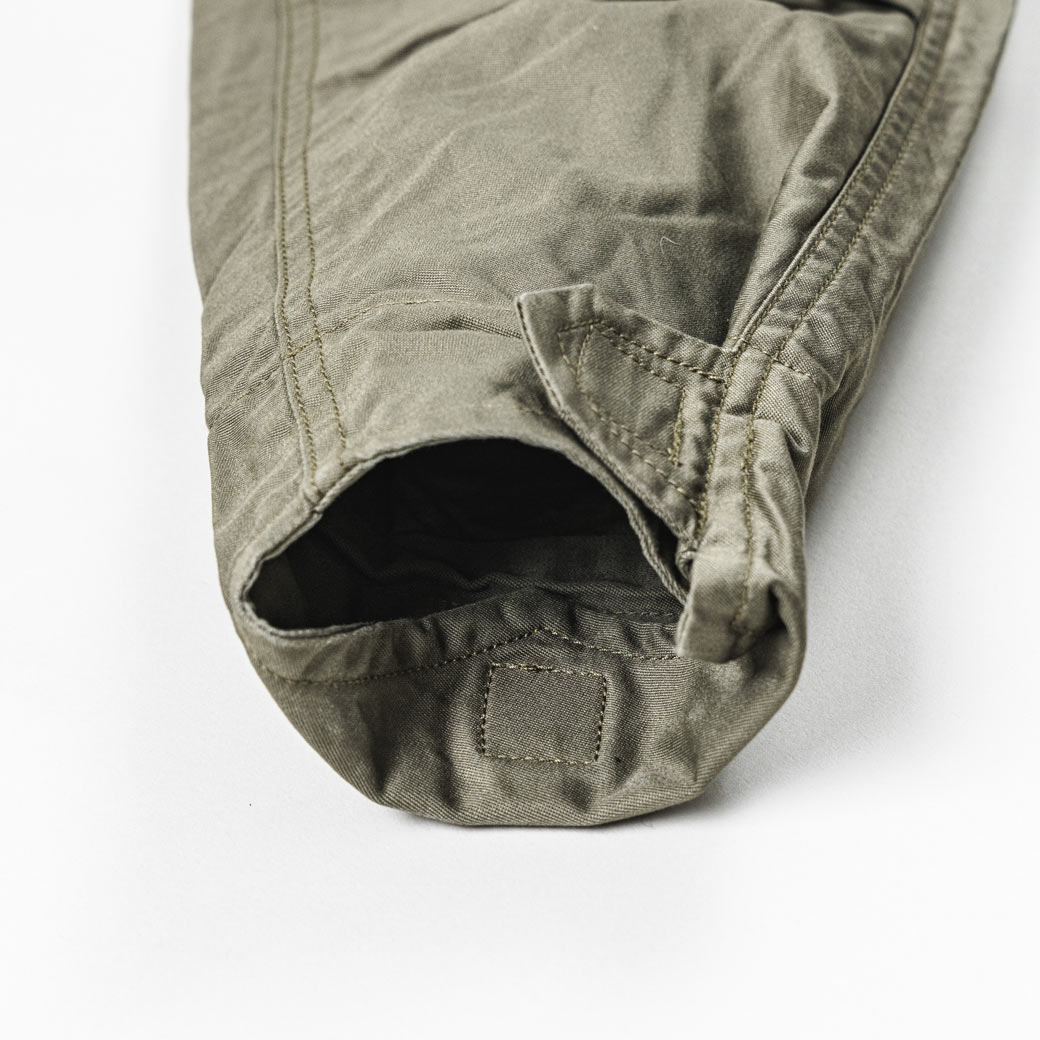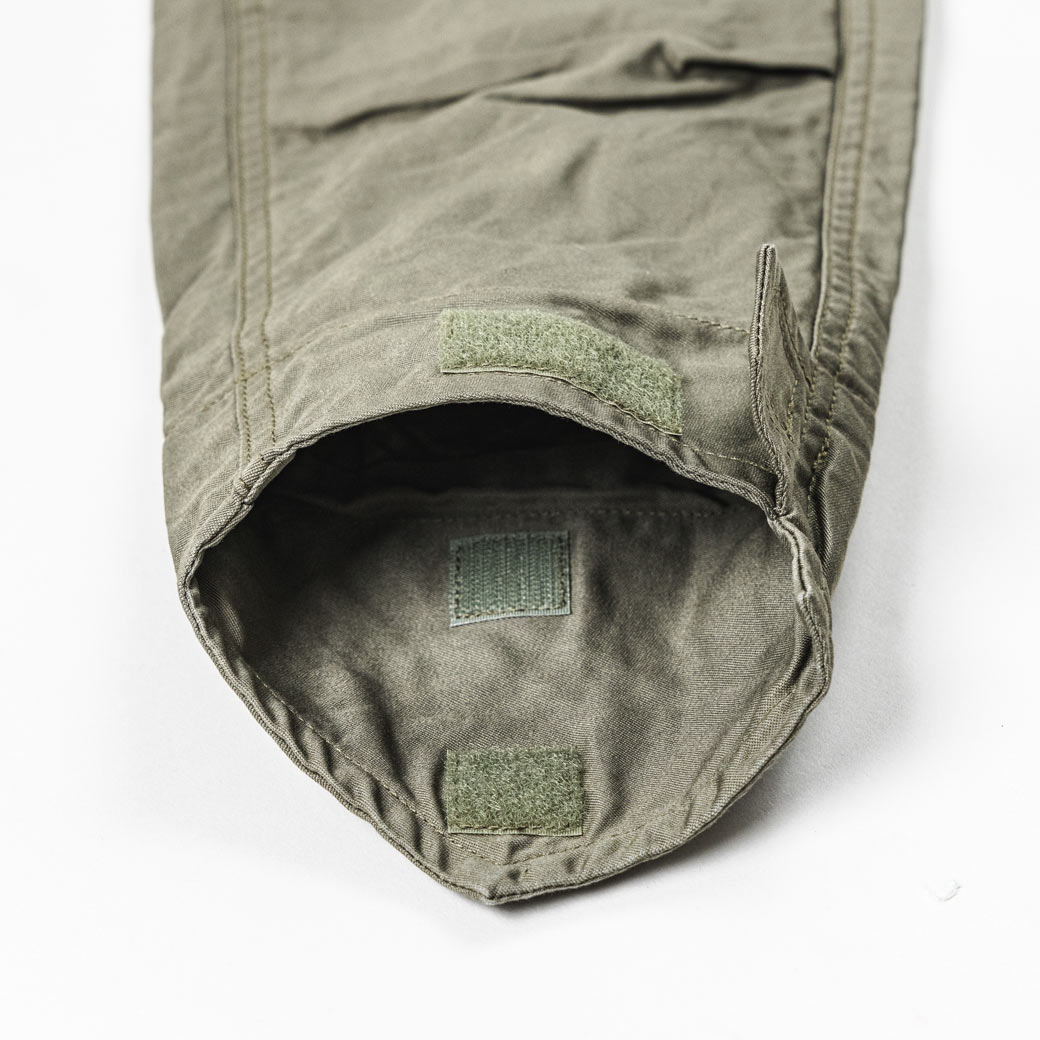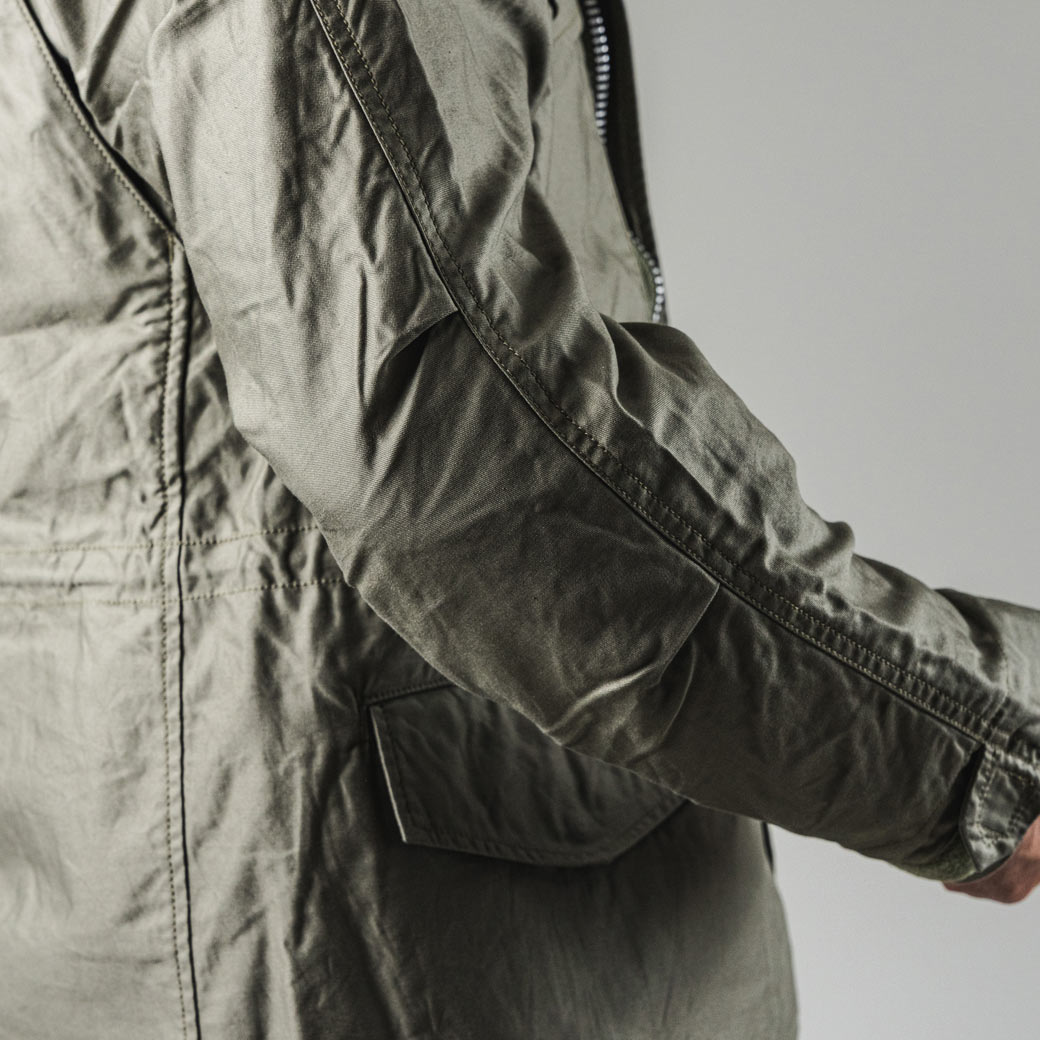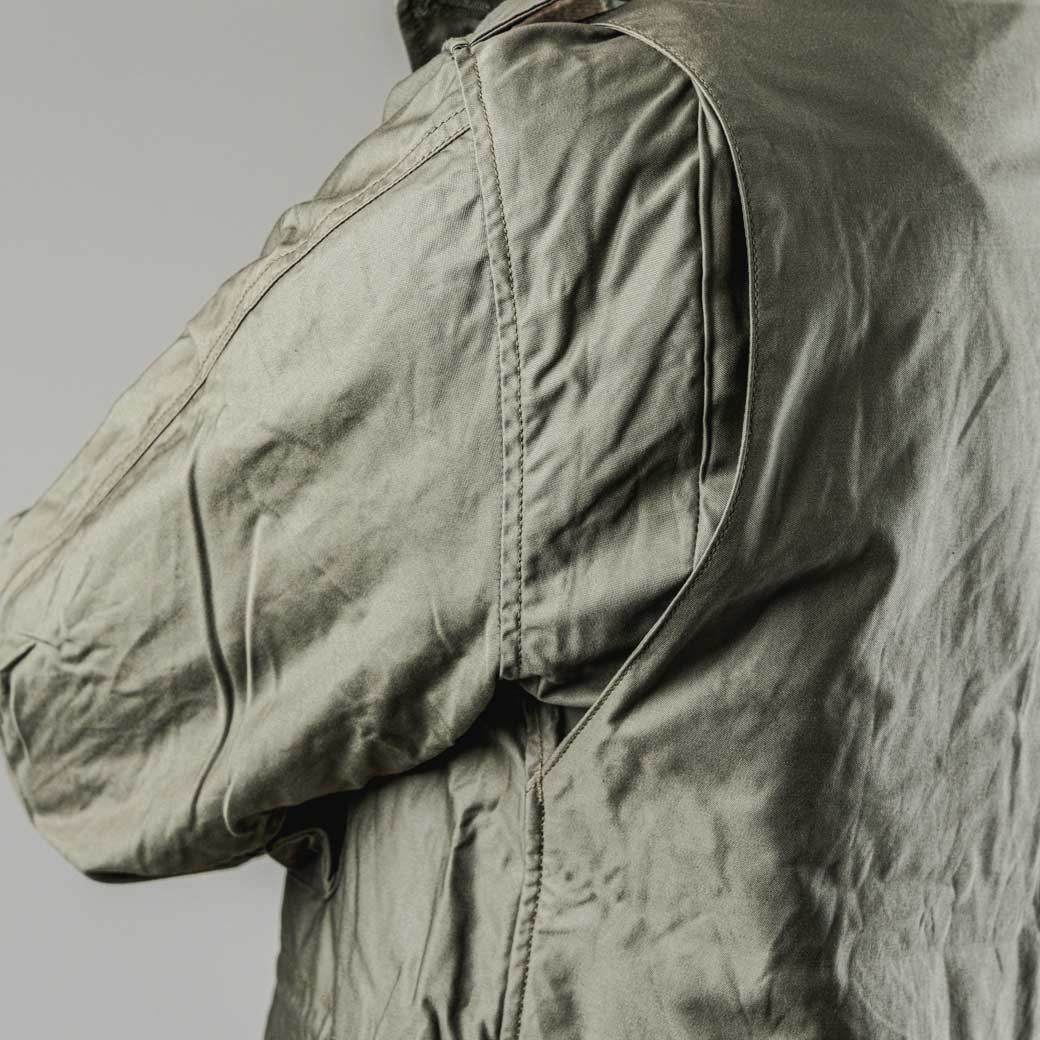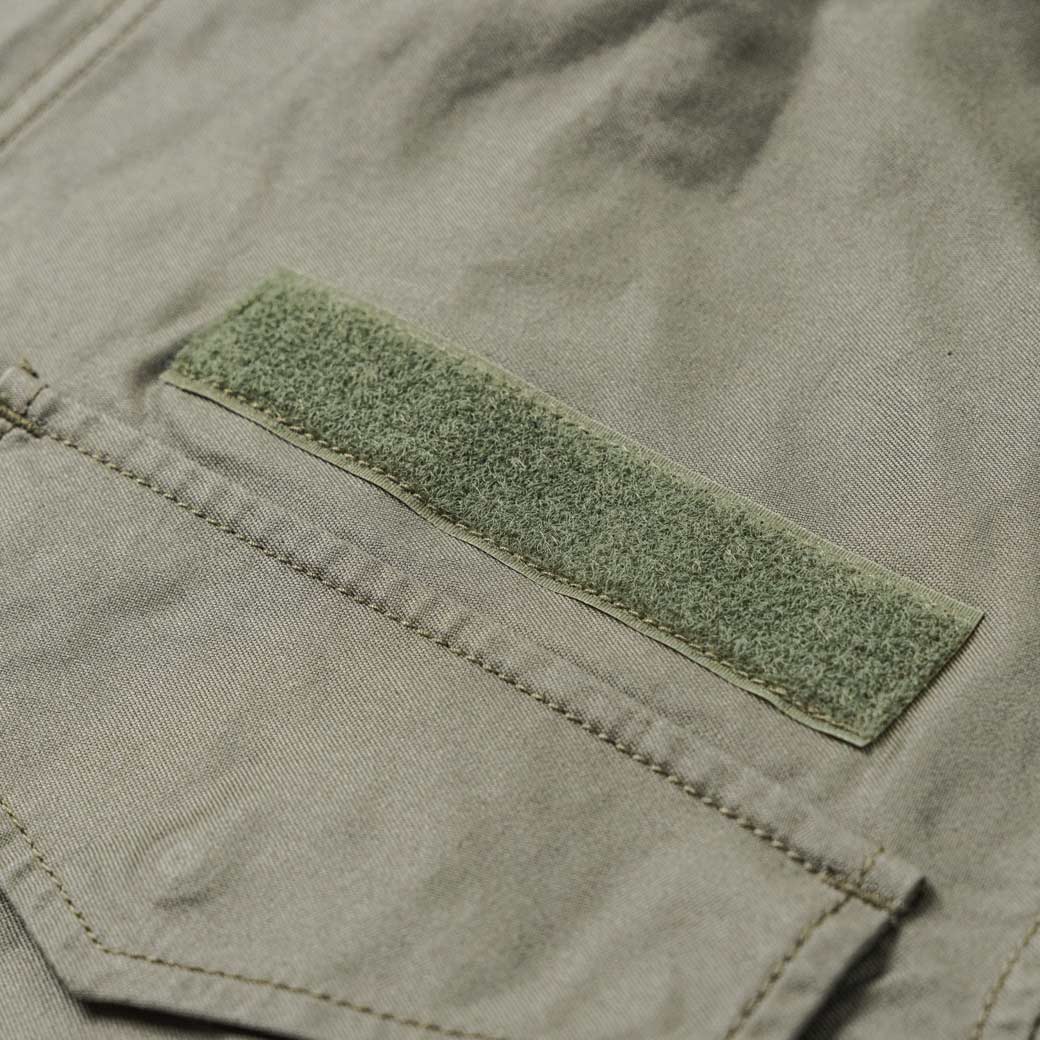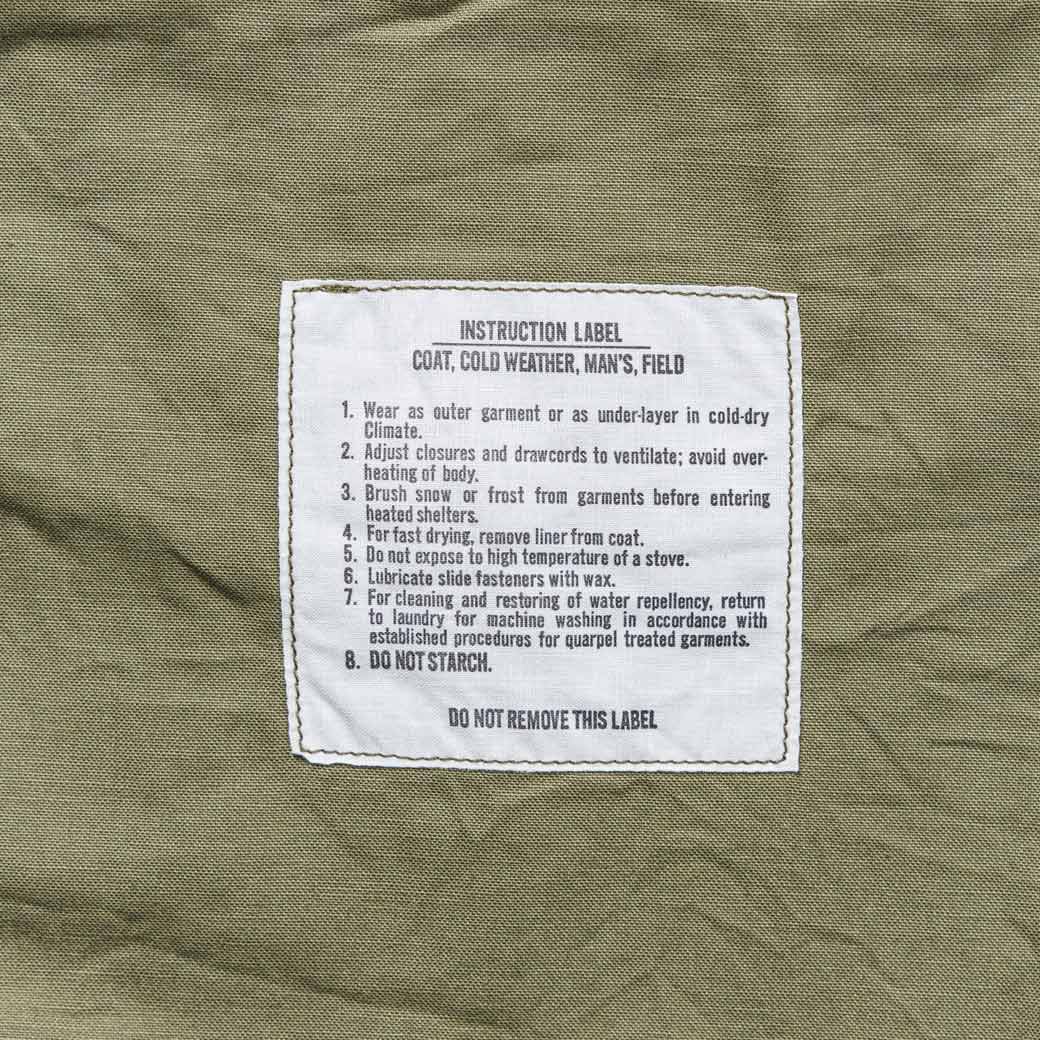 This fabric is made of three-ply yarn, which is supple, strong, and lustrous, and is a very good cotton material.
Furthermore, by dyeing with the same VATDYE as at that tome, it is possible to create a vintage look
that can only be seen in vintage fabric.
Pattern making is done in accordance with the modern fashion scene, while leaving the martial details.
当時、フライトジャケットのB9で使用された生地を糸から研究し、復刻したこの生地は三子糸で織られ、
しなやかで、丈夫で艶のある大変優れた上質な綿素材である。更に当時と同じVATDYEで染める事で、ビンテージ
にしか見えない経年変化を起こす。
パターンメイキングは現代のファッションシーンに合わせつつ、武骨なディテールは残し、
本物にしか出せない雰囲気を持ったM-65JKが完成した。
Item Date
| | |
| --- | --- |
| No | F2418 |
| Color | #14 OLIVE / #61 BLACK |
| Size | S / M / L / LL |
| Price | ¥39,600 (in Tax) |
| Material | 100% COTTON(B9 MOLESKIN) |
Contact us