Product
F2432 SELVEDGE GARAGE DENIM JK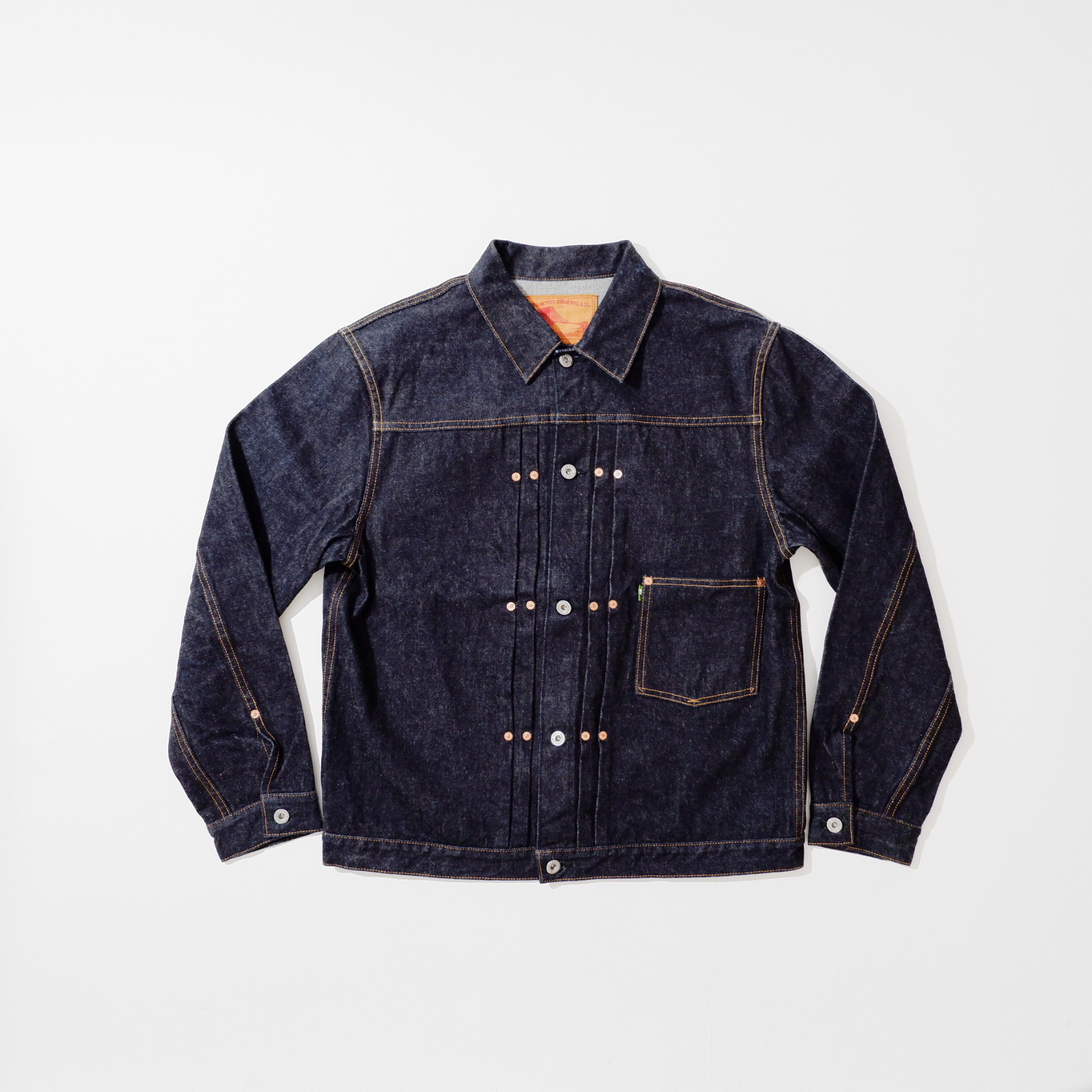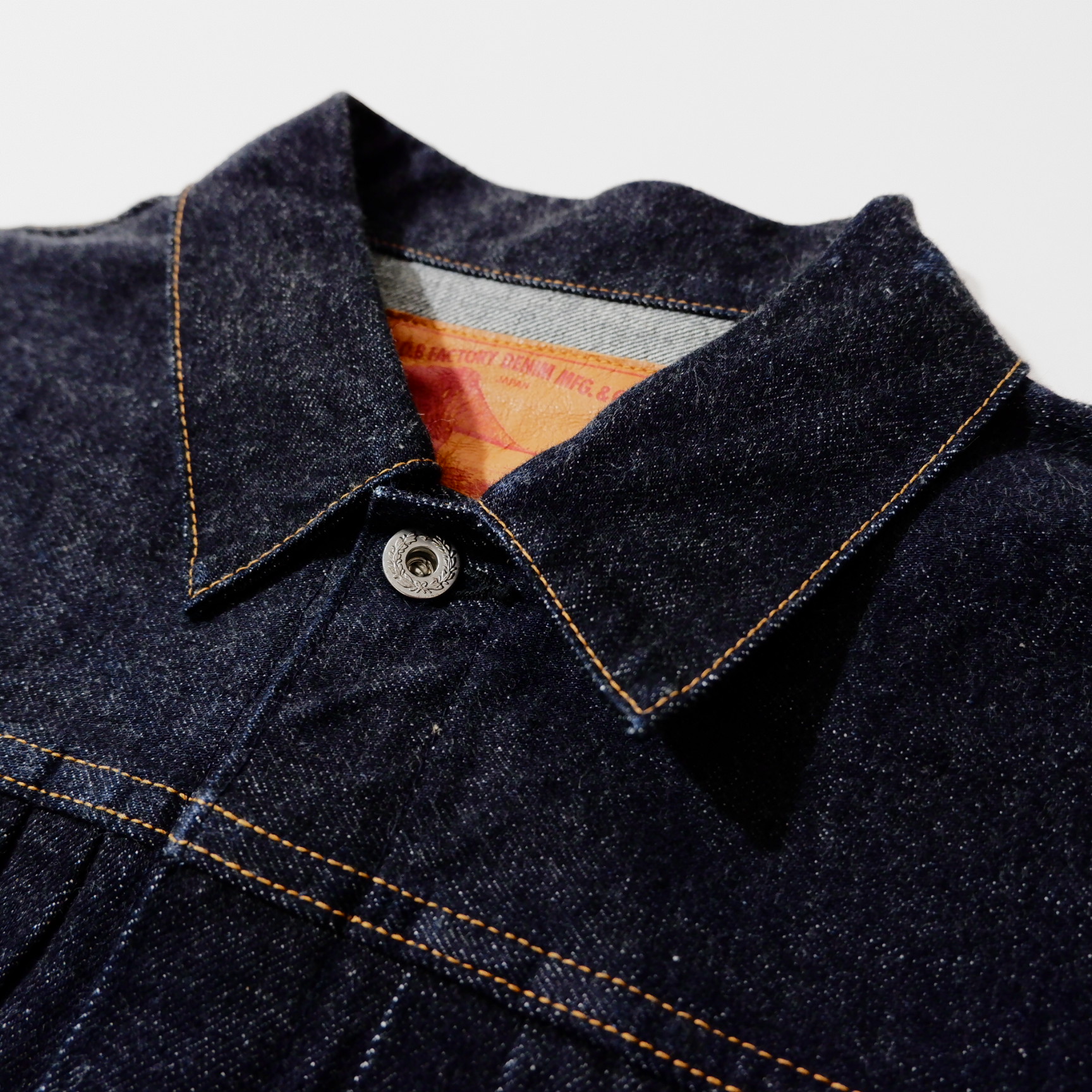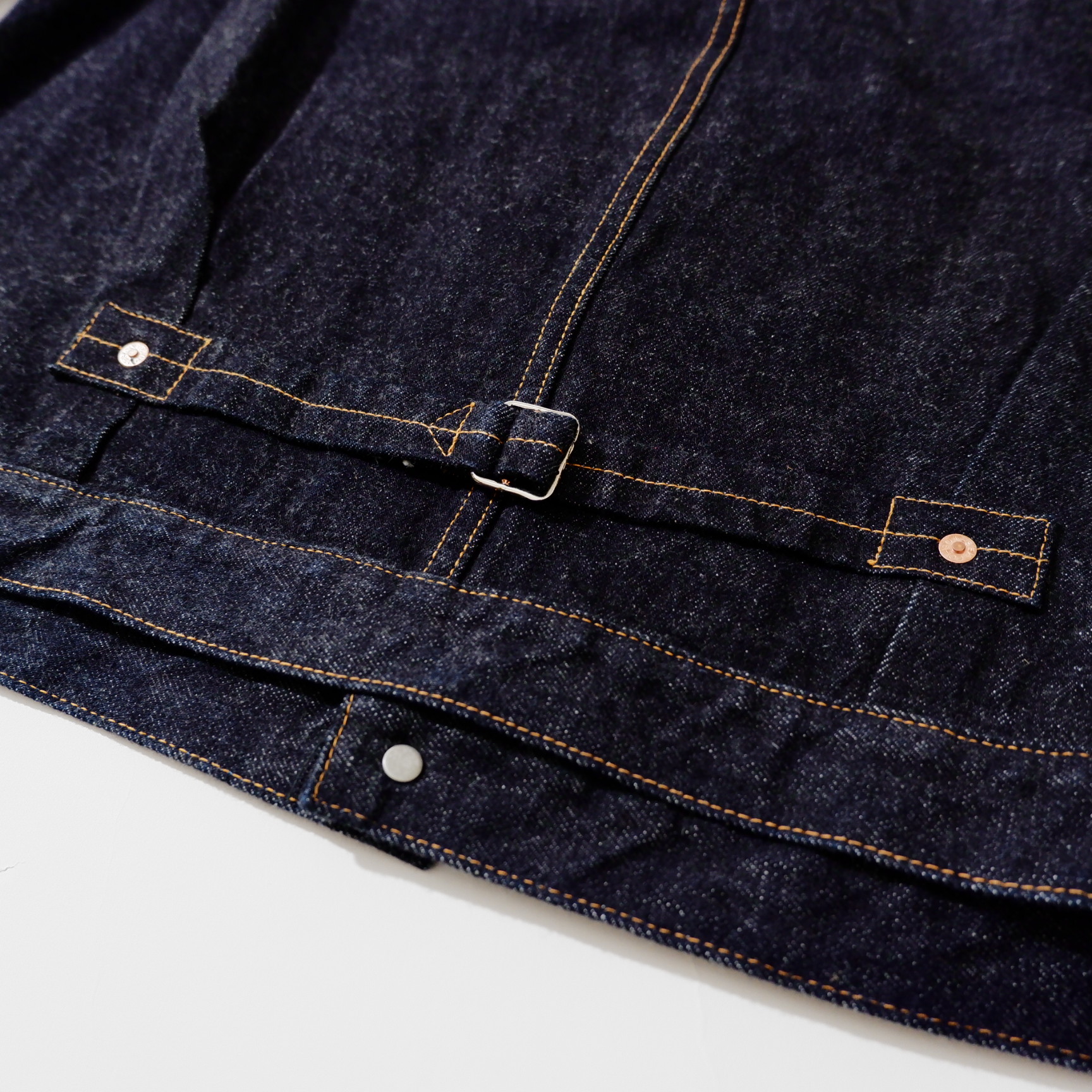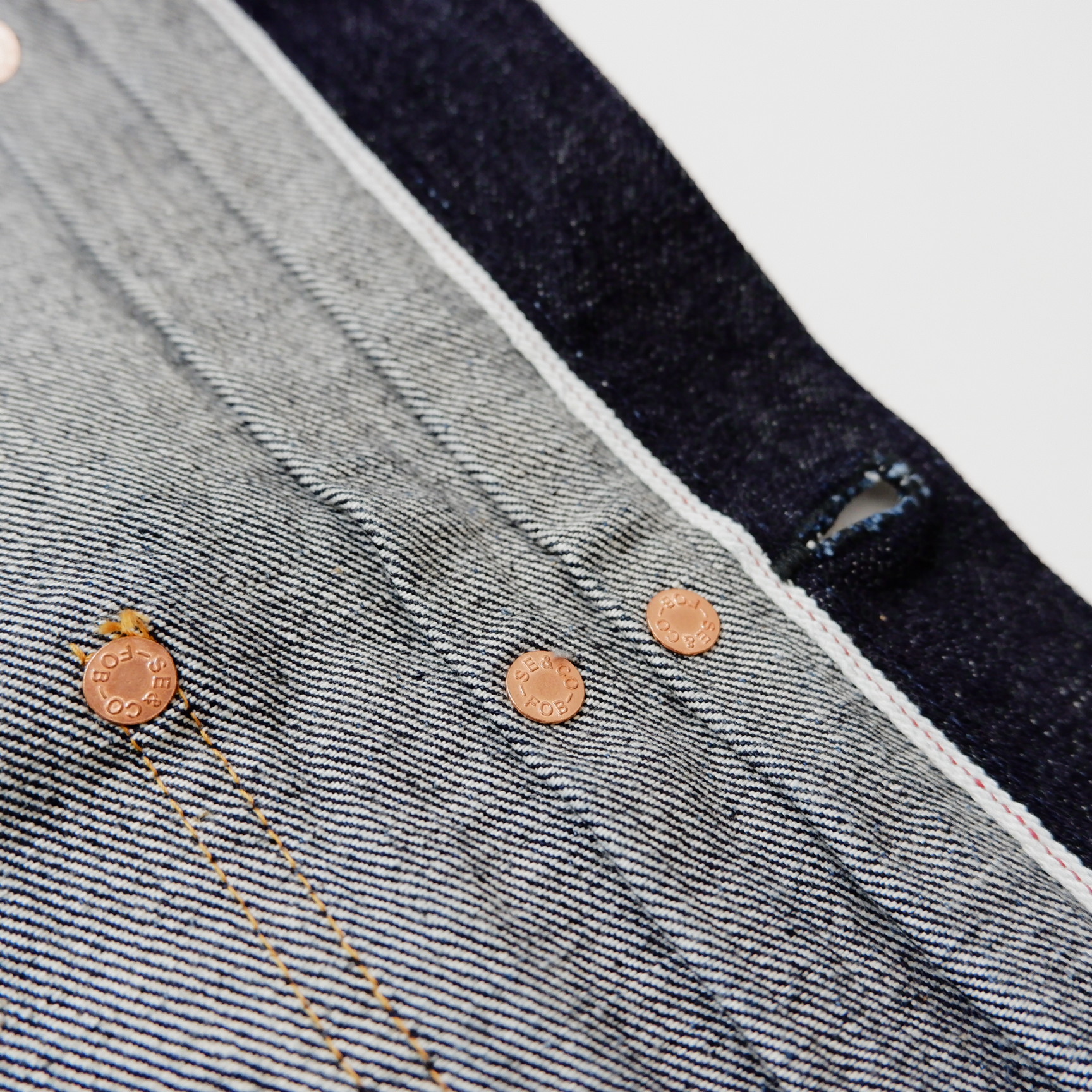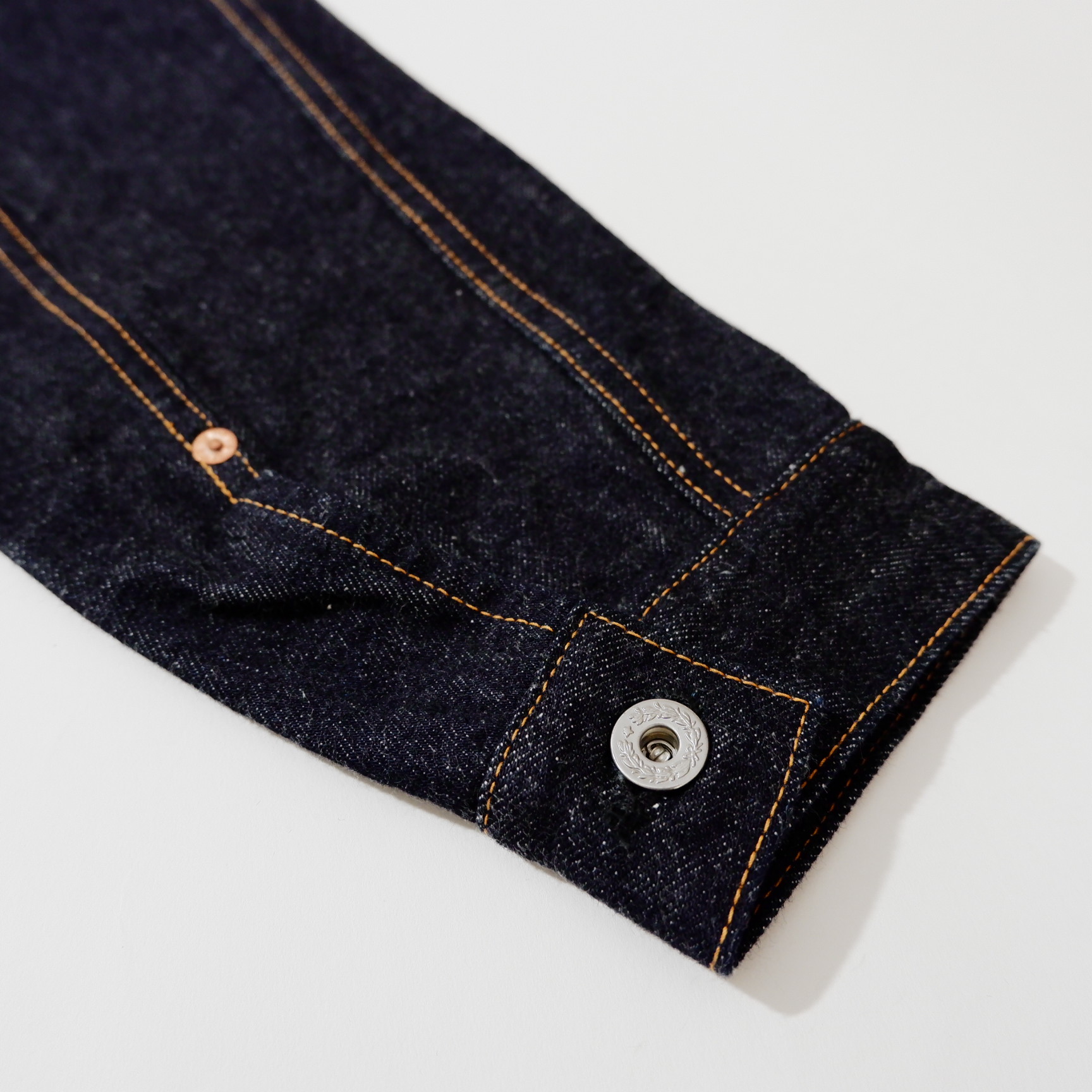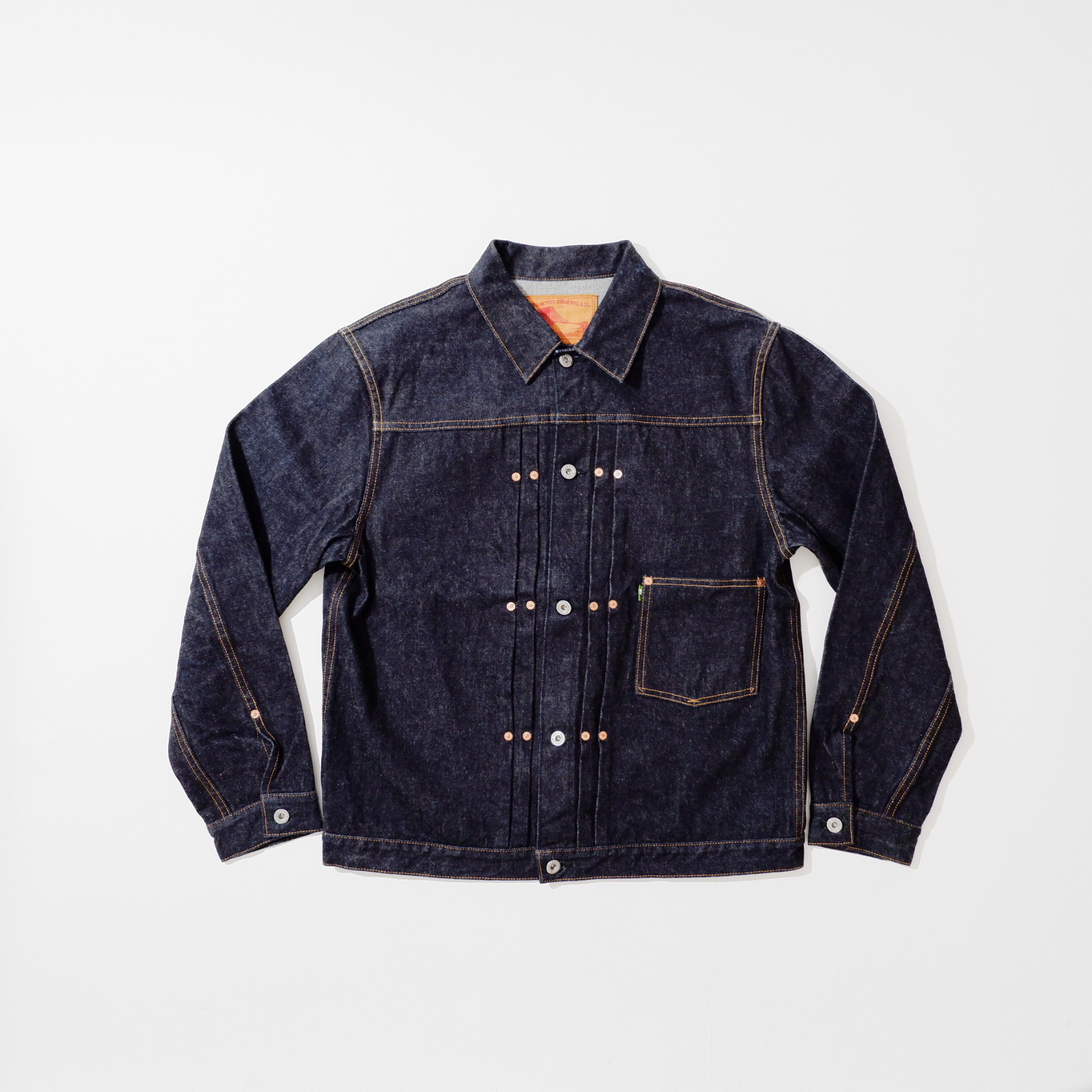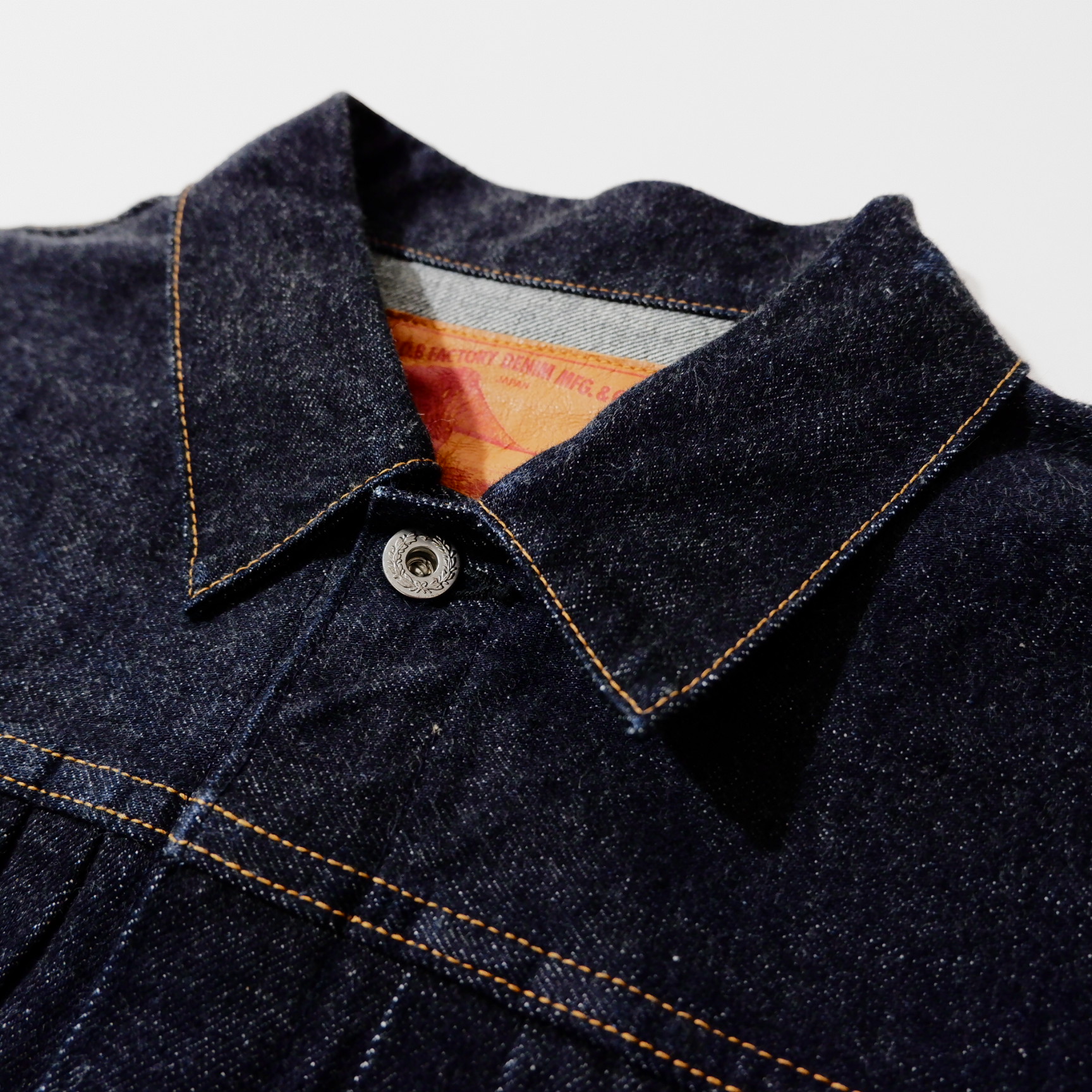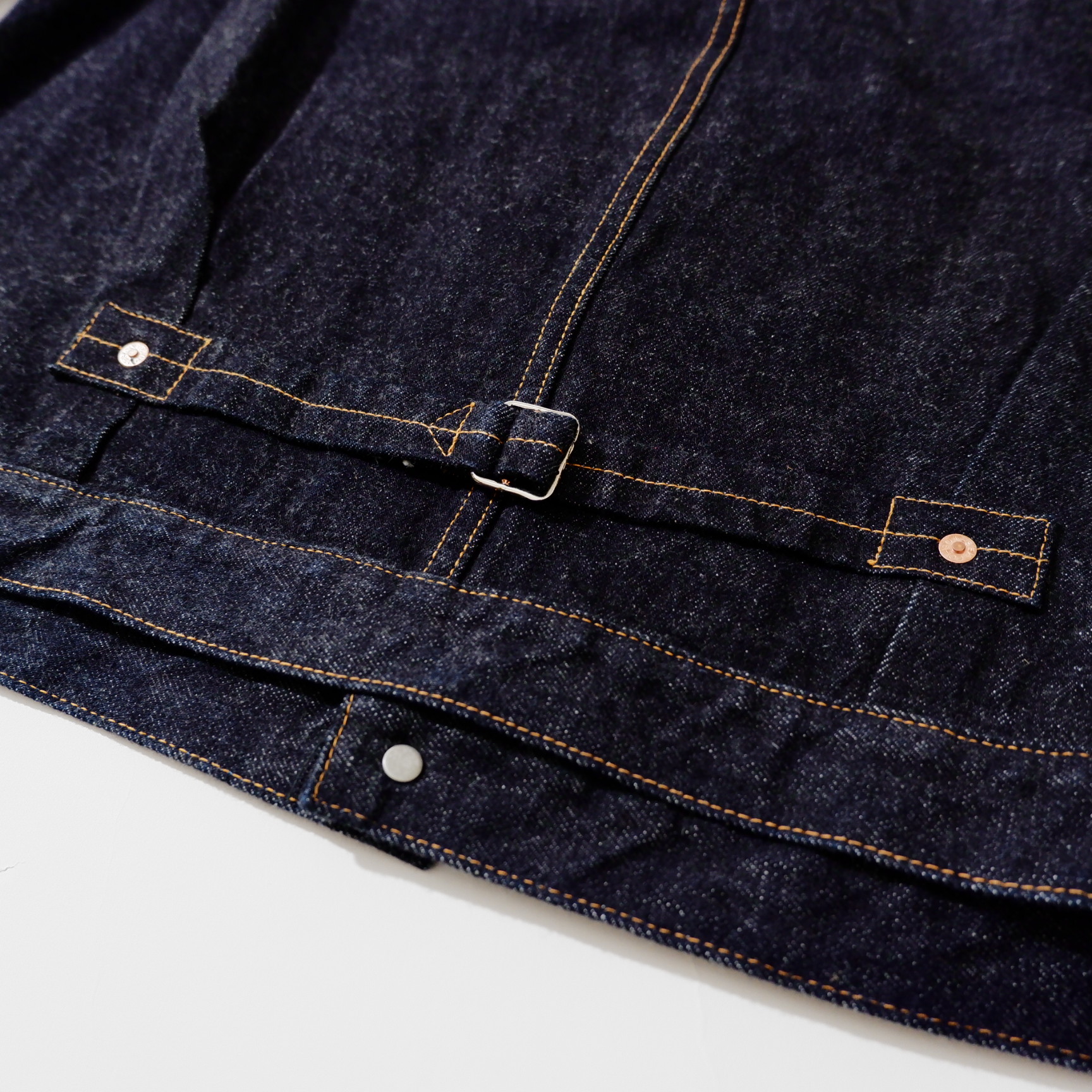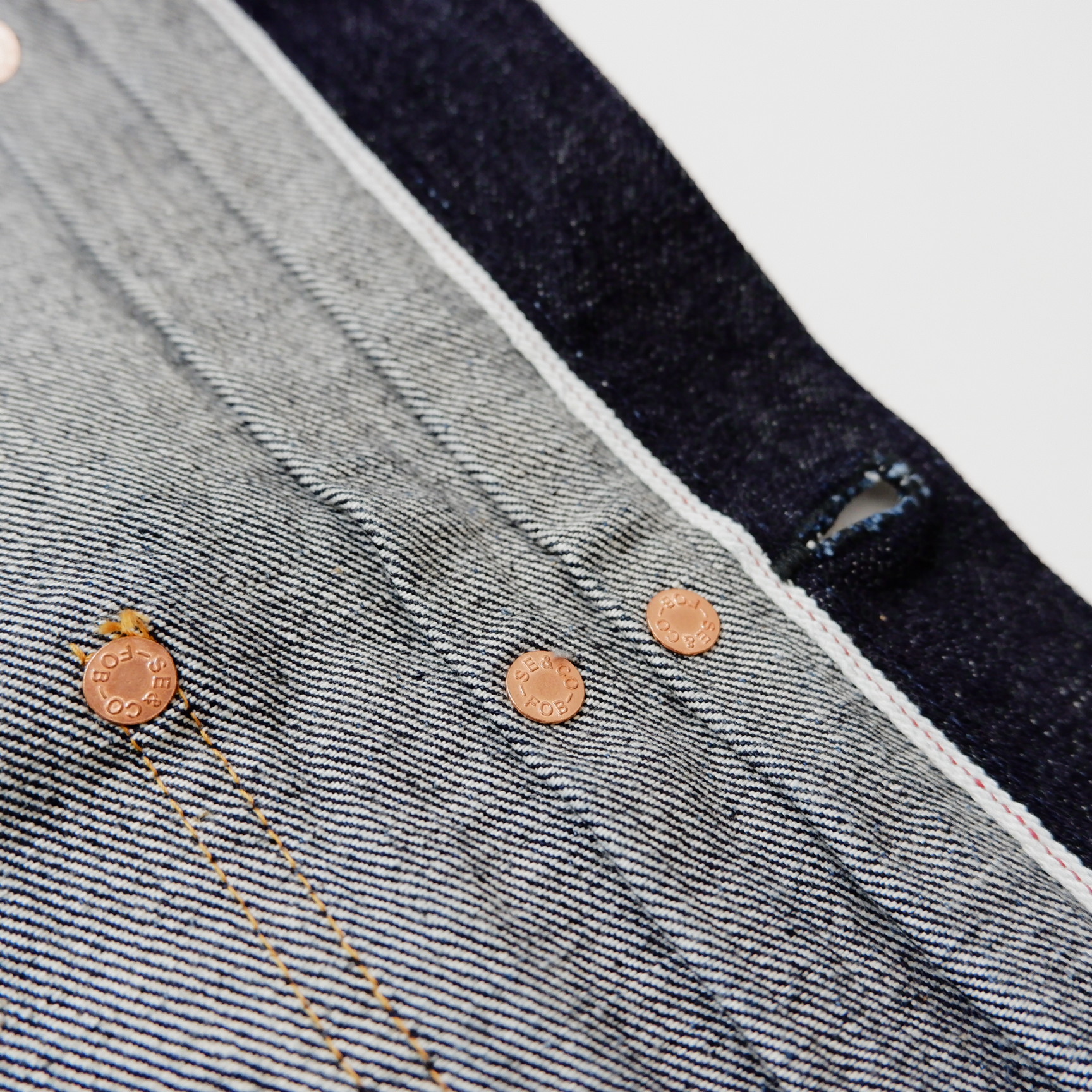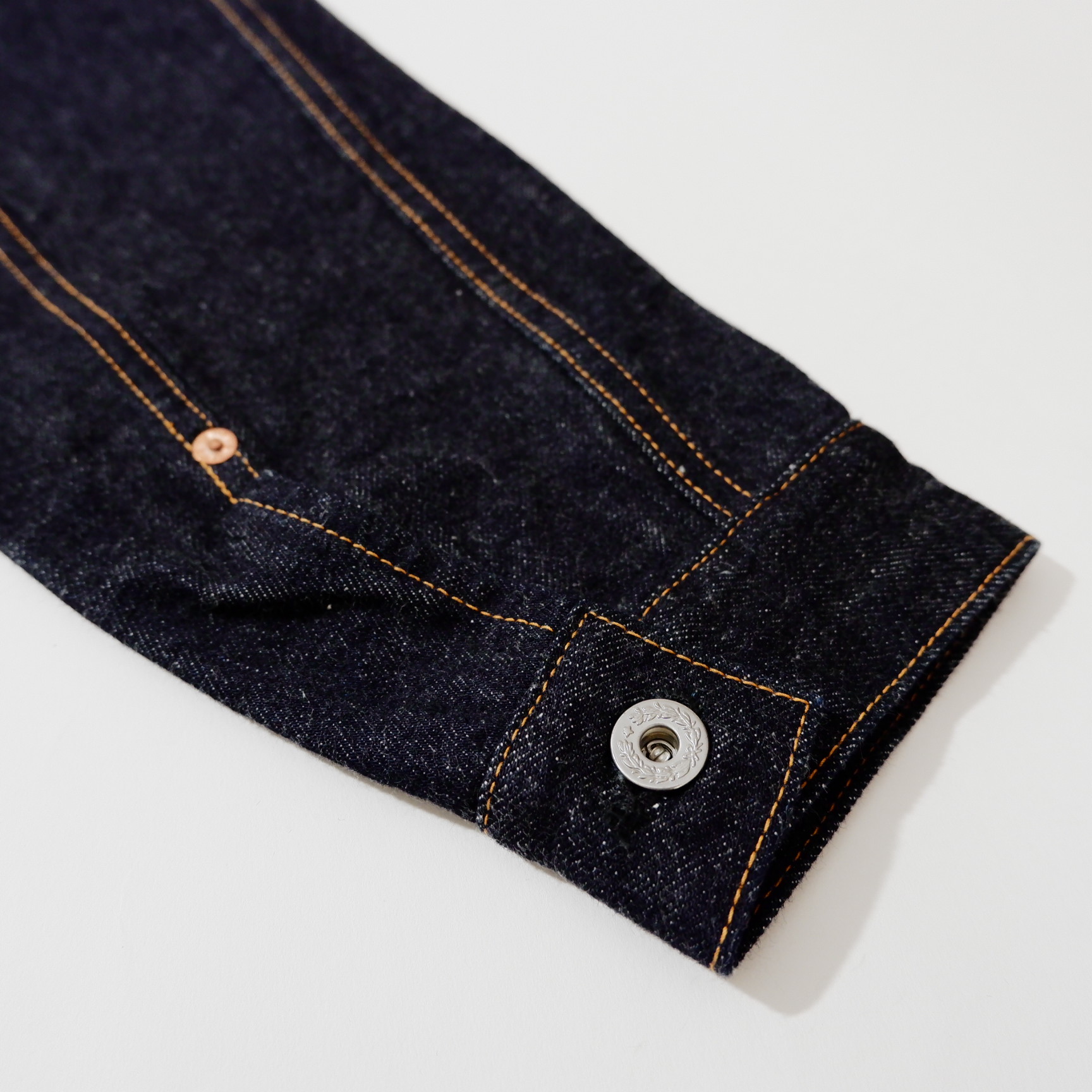 A denim Jacket with rugged look, rearranged from the model commonly known as the War model.
All sewn with 14.75oz Superior Pima cotton original selvedge denim using cotton thread.
It features riveted front pleat stops and a laurel stamped doughnut button station.
The boxy silhouette of sizes 42 and 44 has a T-back design.
The specifications are made with a sense of martial spirit and the bite of the garment as it ages in mind.
大戦モデルと呼ばれるデニムジャケットをベースにアレンジを加えラギッドな雰囲気に仕上げたデニムジャケット。
14.75ozのオリジナルで製作したセルビッチデニムを使用し、全て綿糸で縫製している。
フロントのプリーツ止めをリベットで押さえているのが特徴的なディテール。ボタンは月桂樹柄のドーナツ釦を採用。
ボックス型のシルエットで、42、44サイズはT-BACK仕様になっている。
武骨感と経年変化を考えた仕様で製作している。
Item Date
| | |
| --- | --- |
| No | F2432 |
| Color | #WA One washed |
| Size | 36, 38, 40, 42, 44 |
| Price | ¥29,000 |
| Material | 100% COTTON |
Contact us