Product
F3470 DENIIM BAND COLLAR SHIRT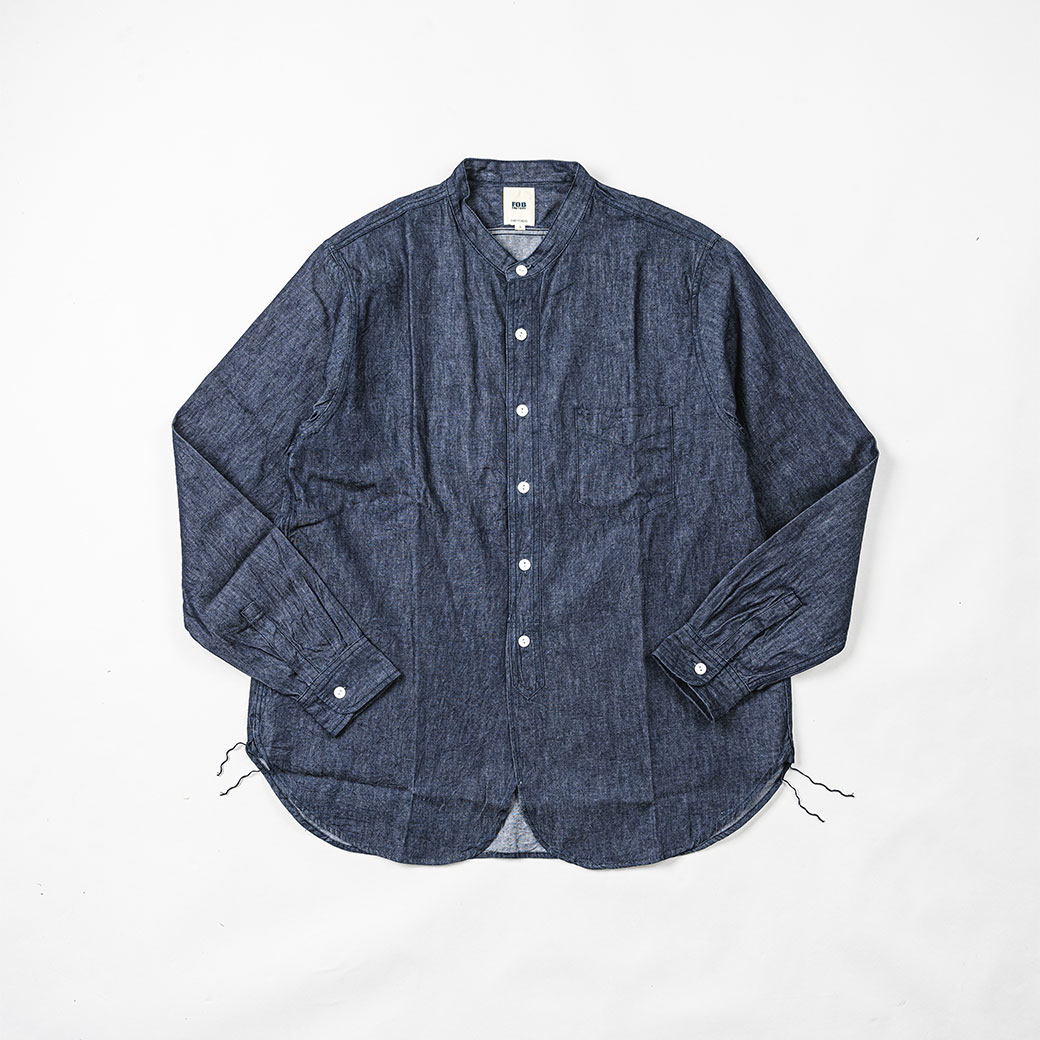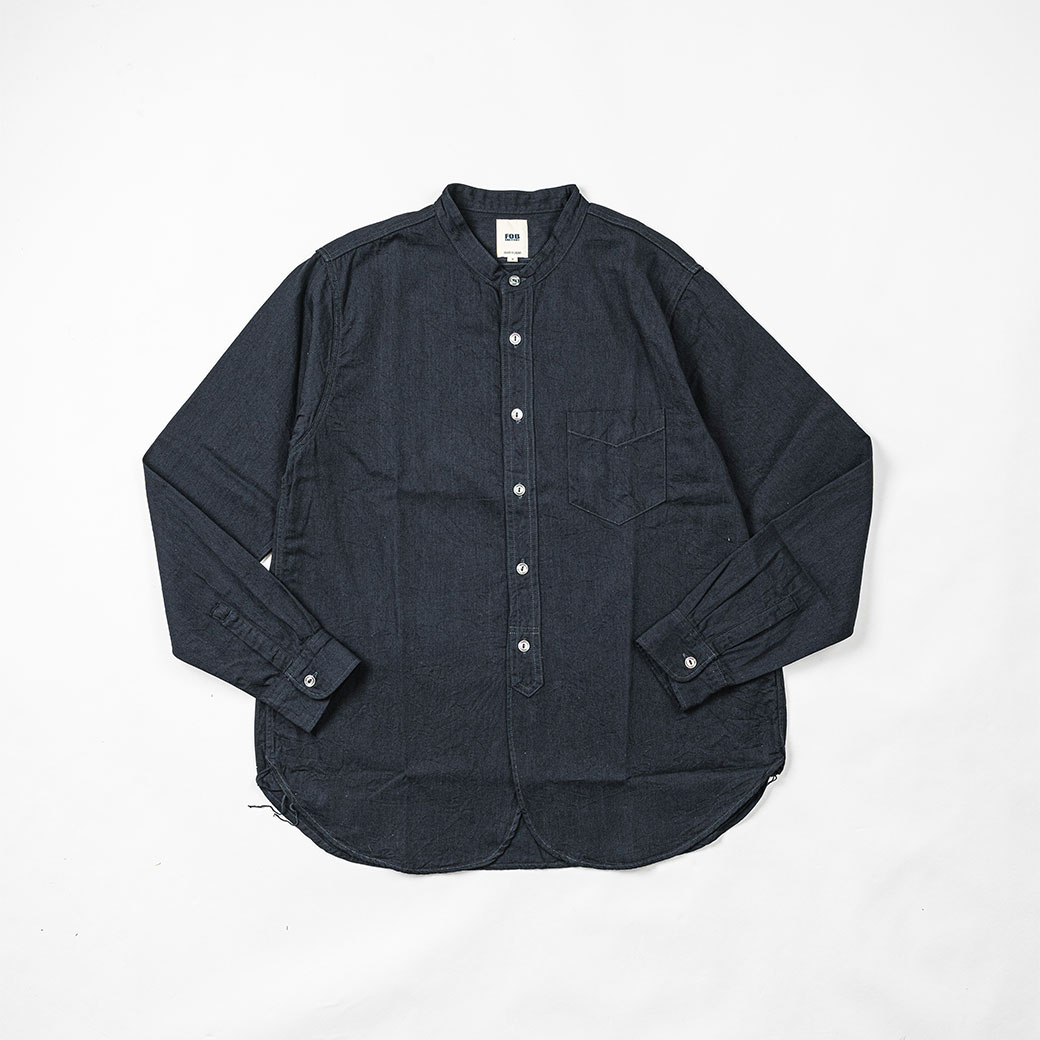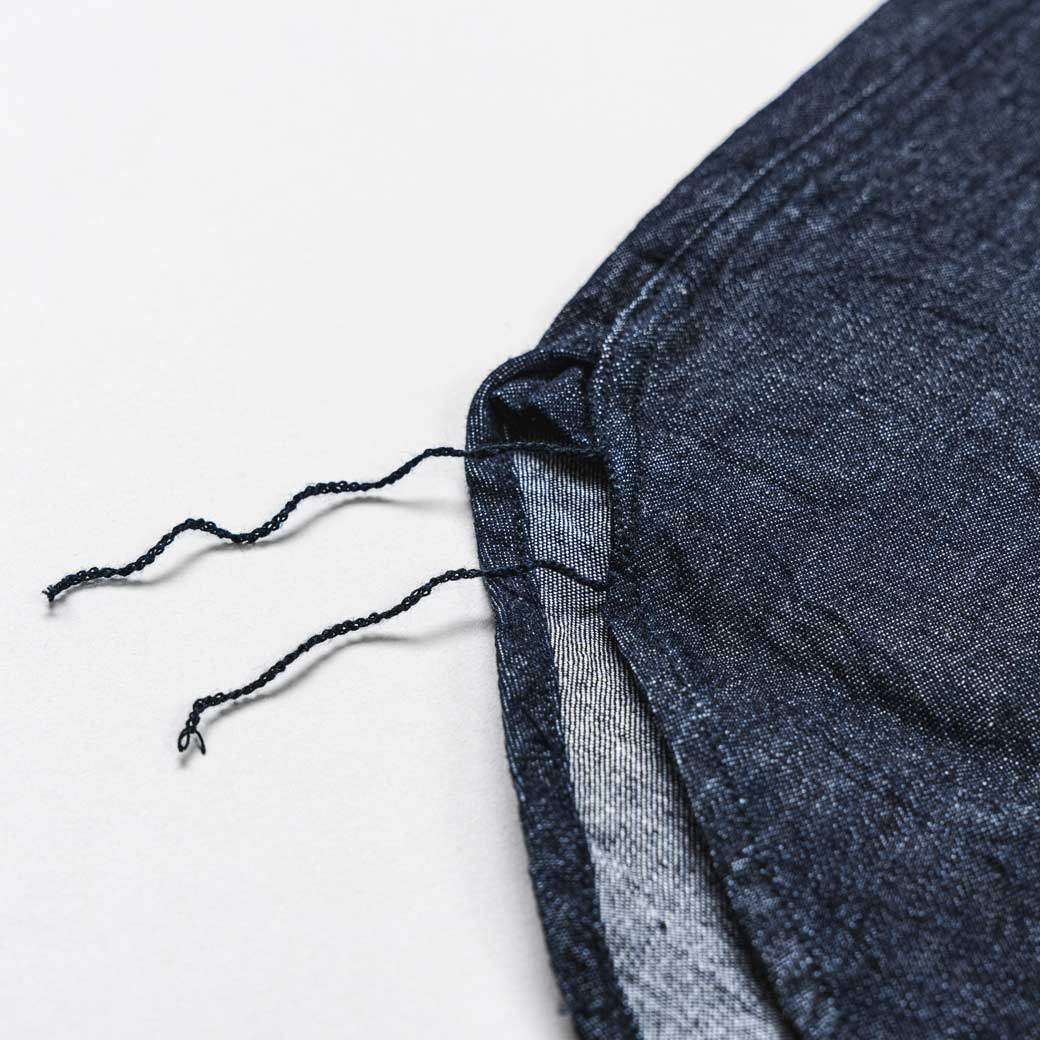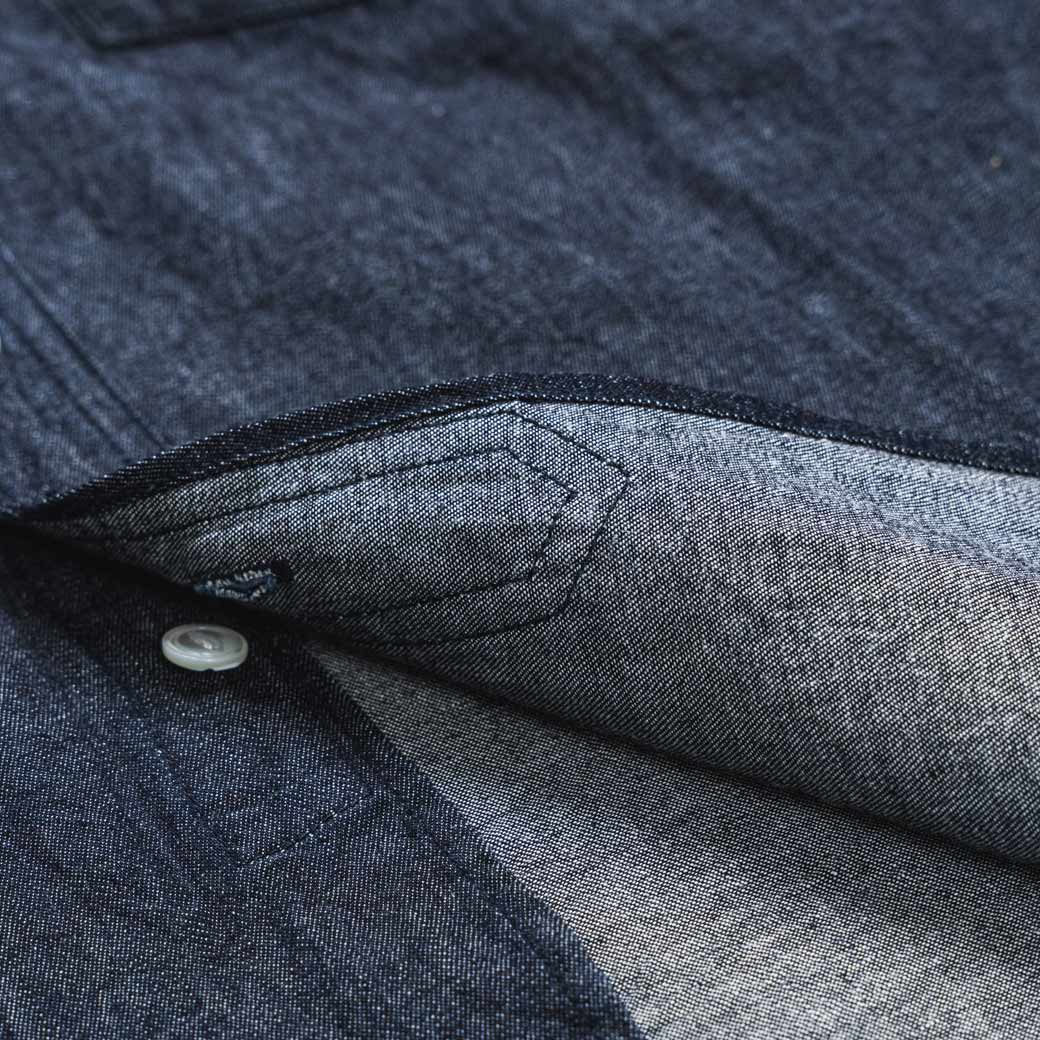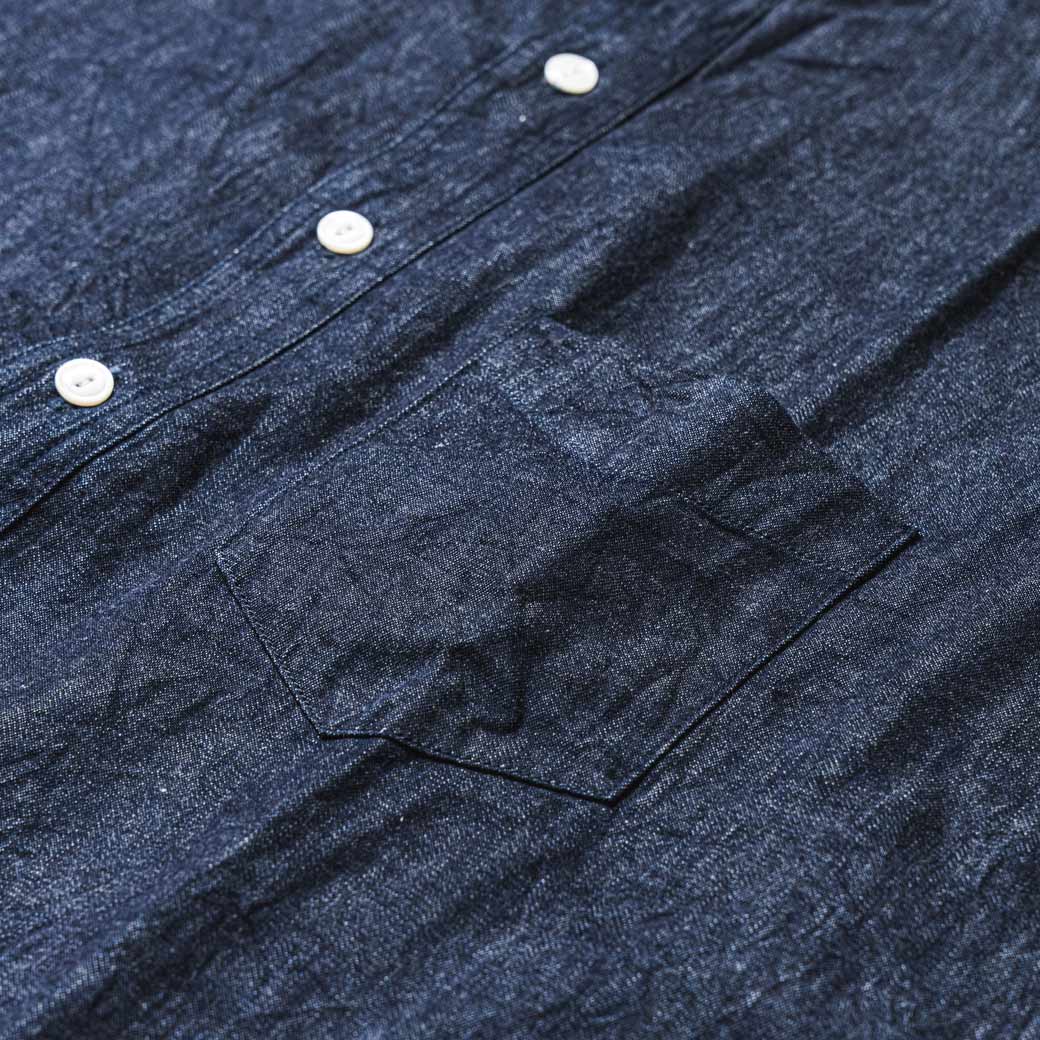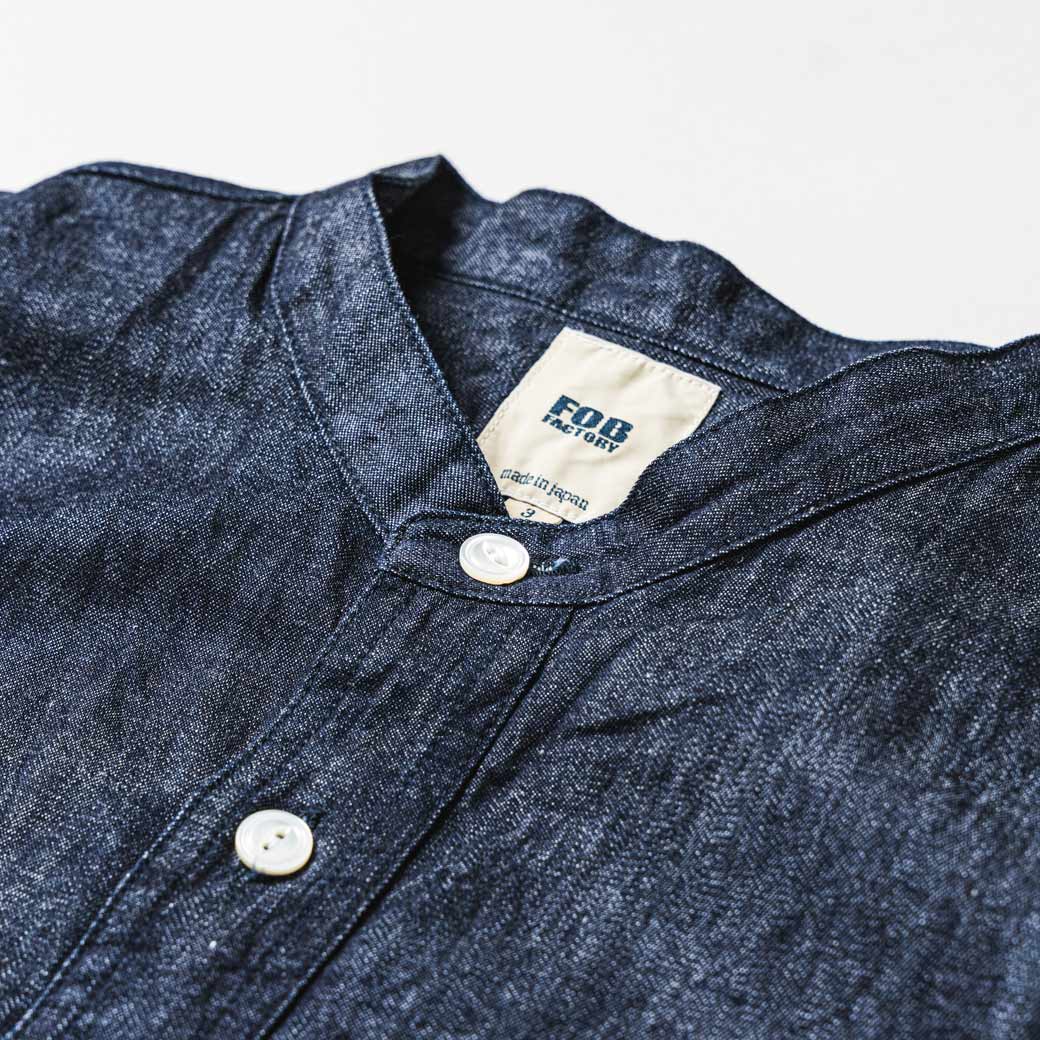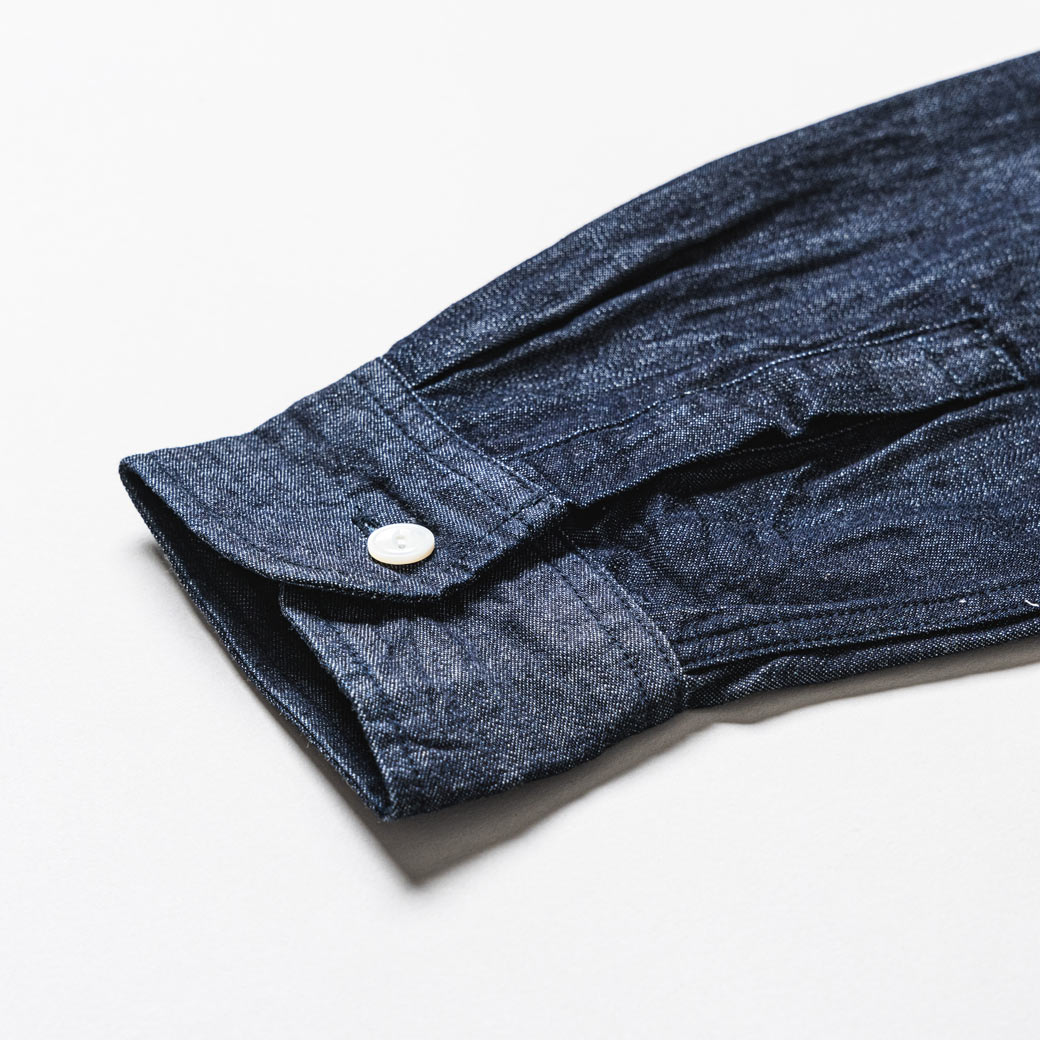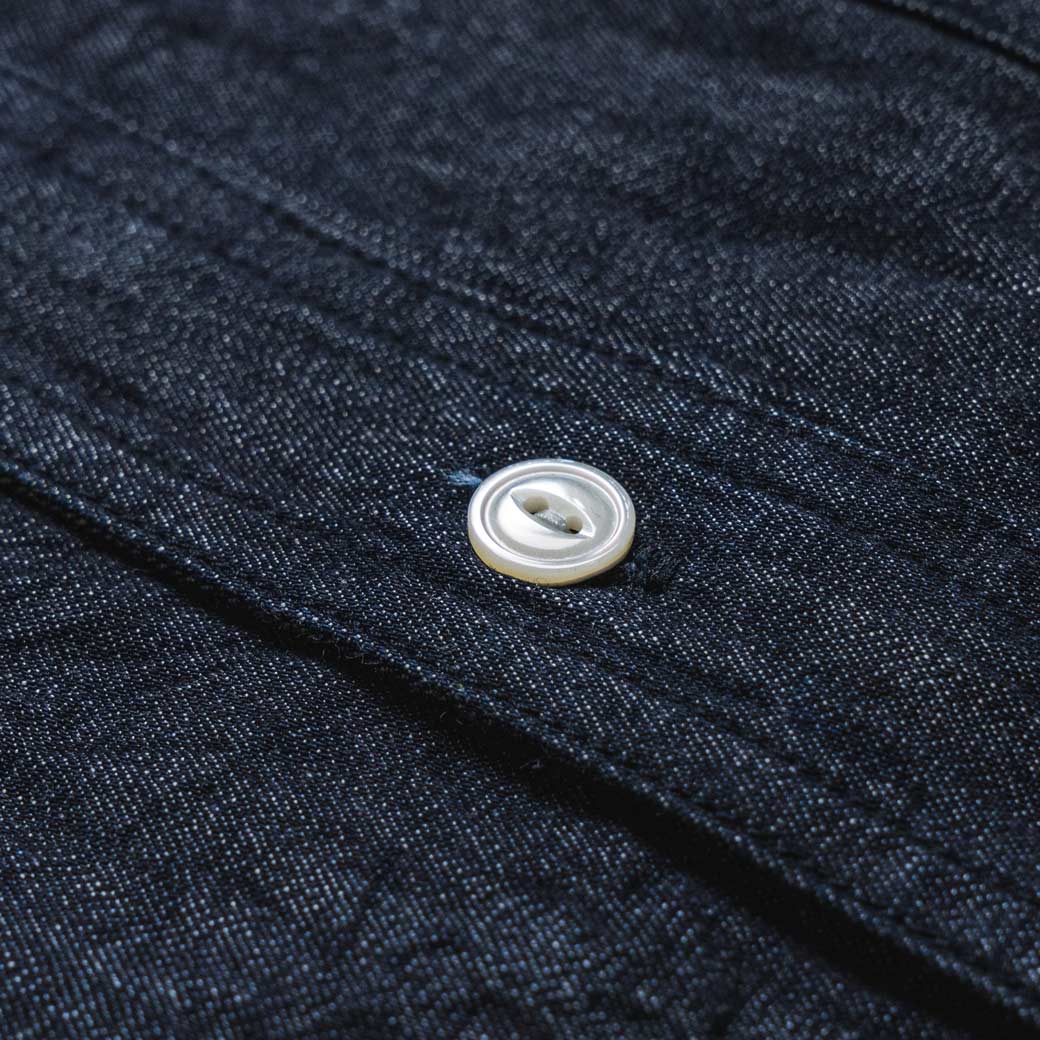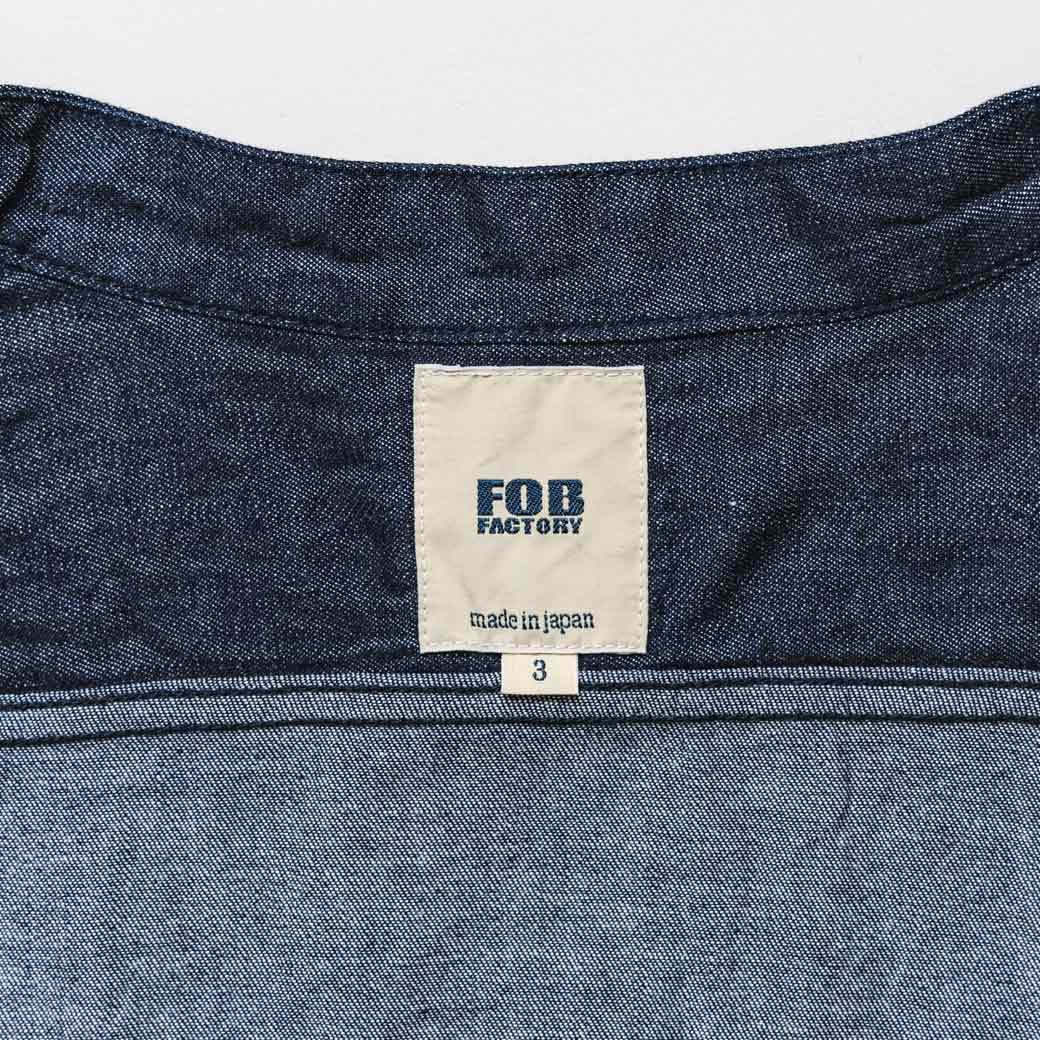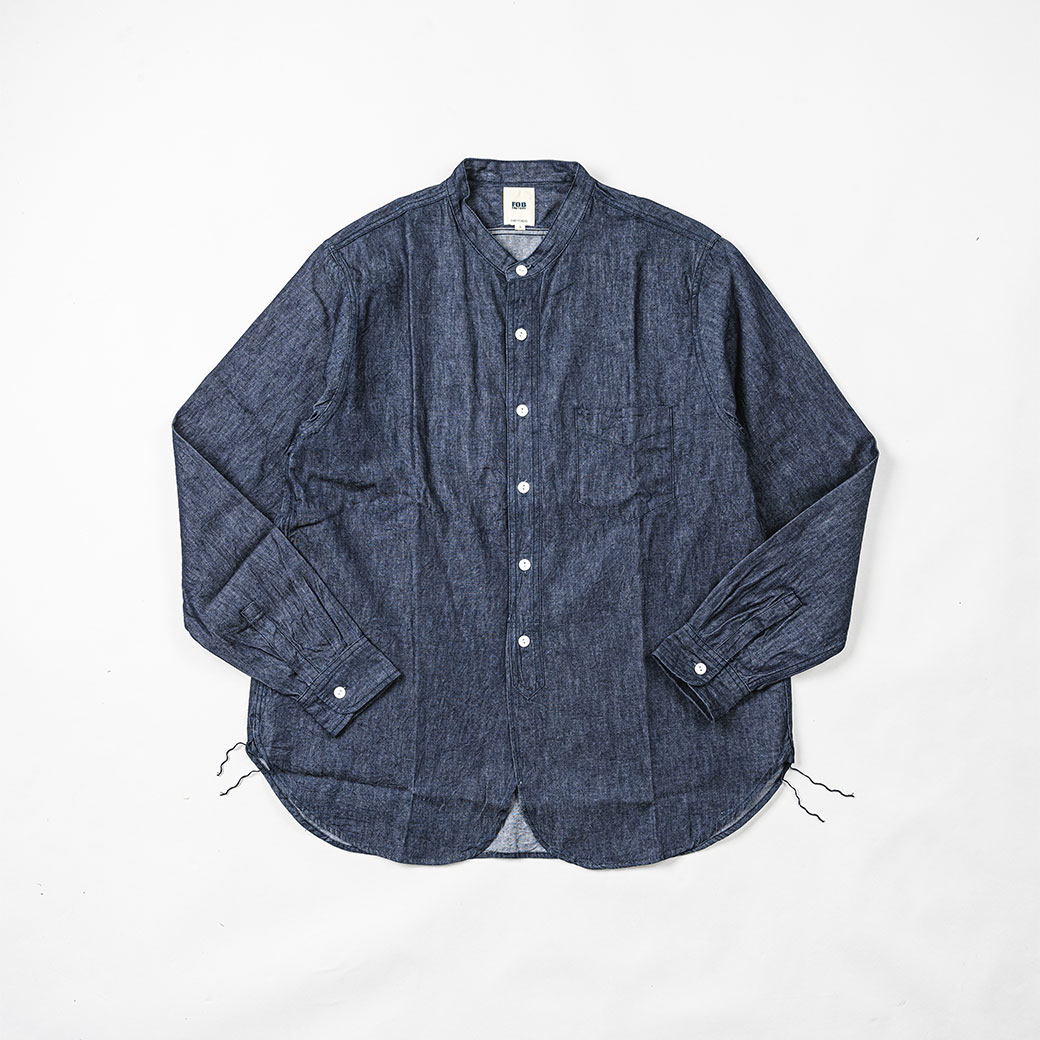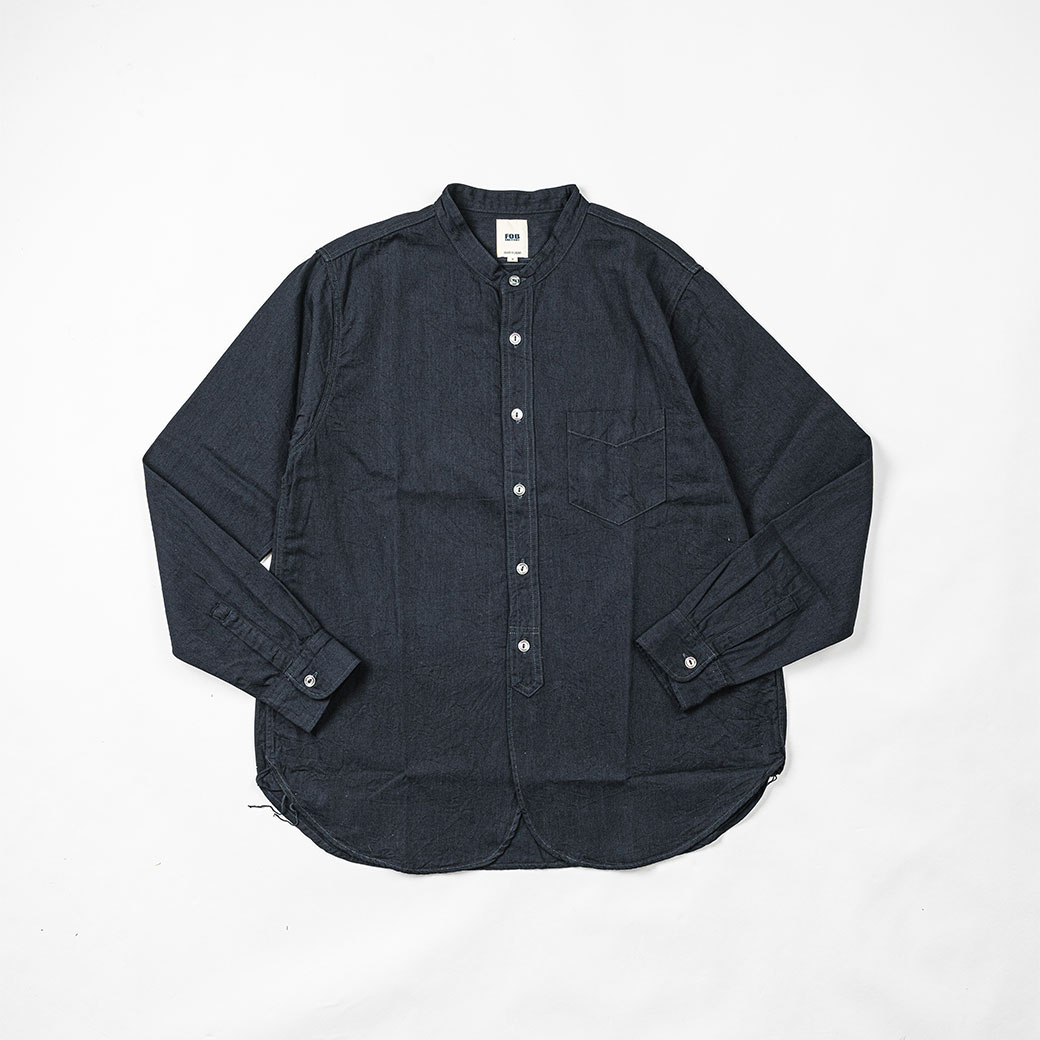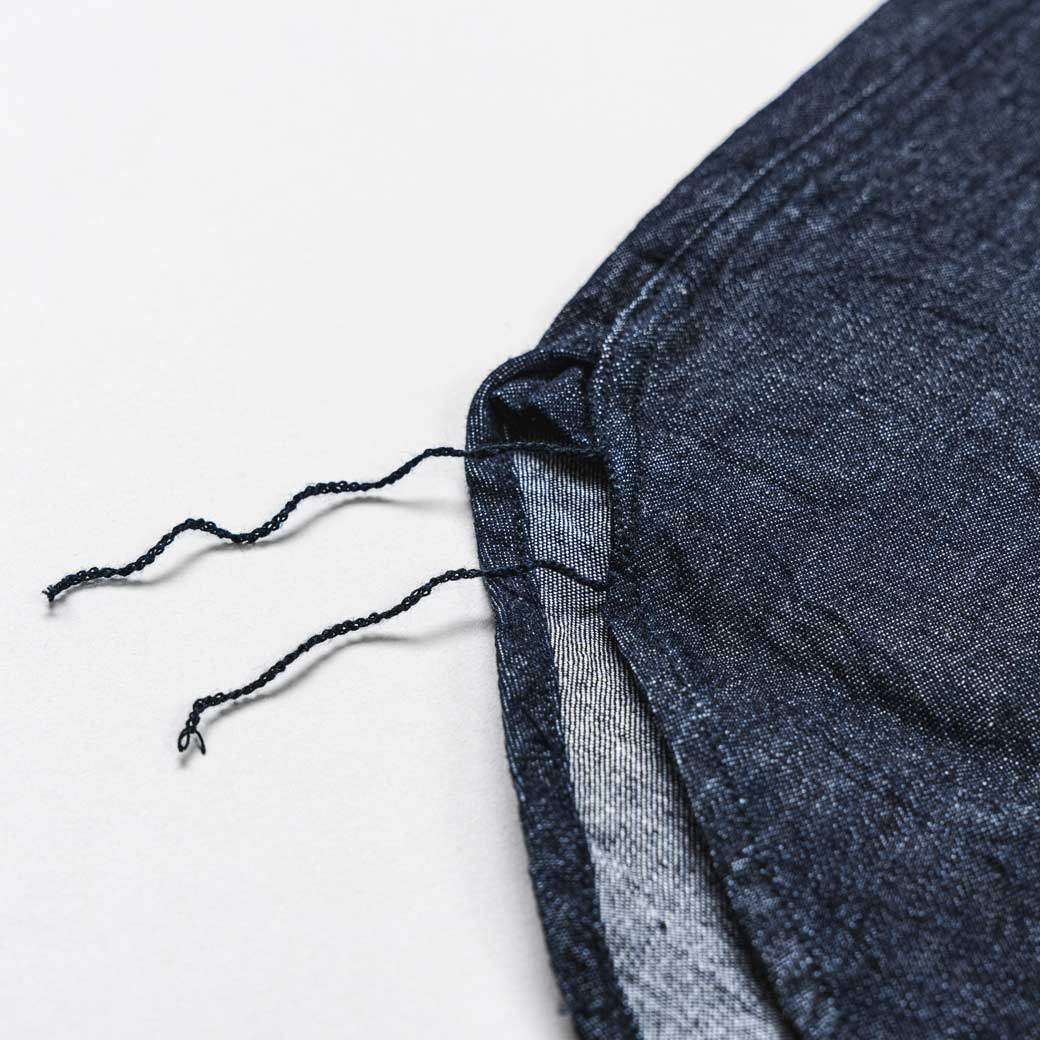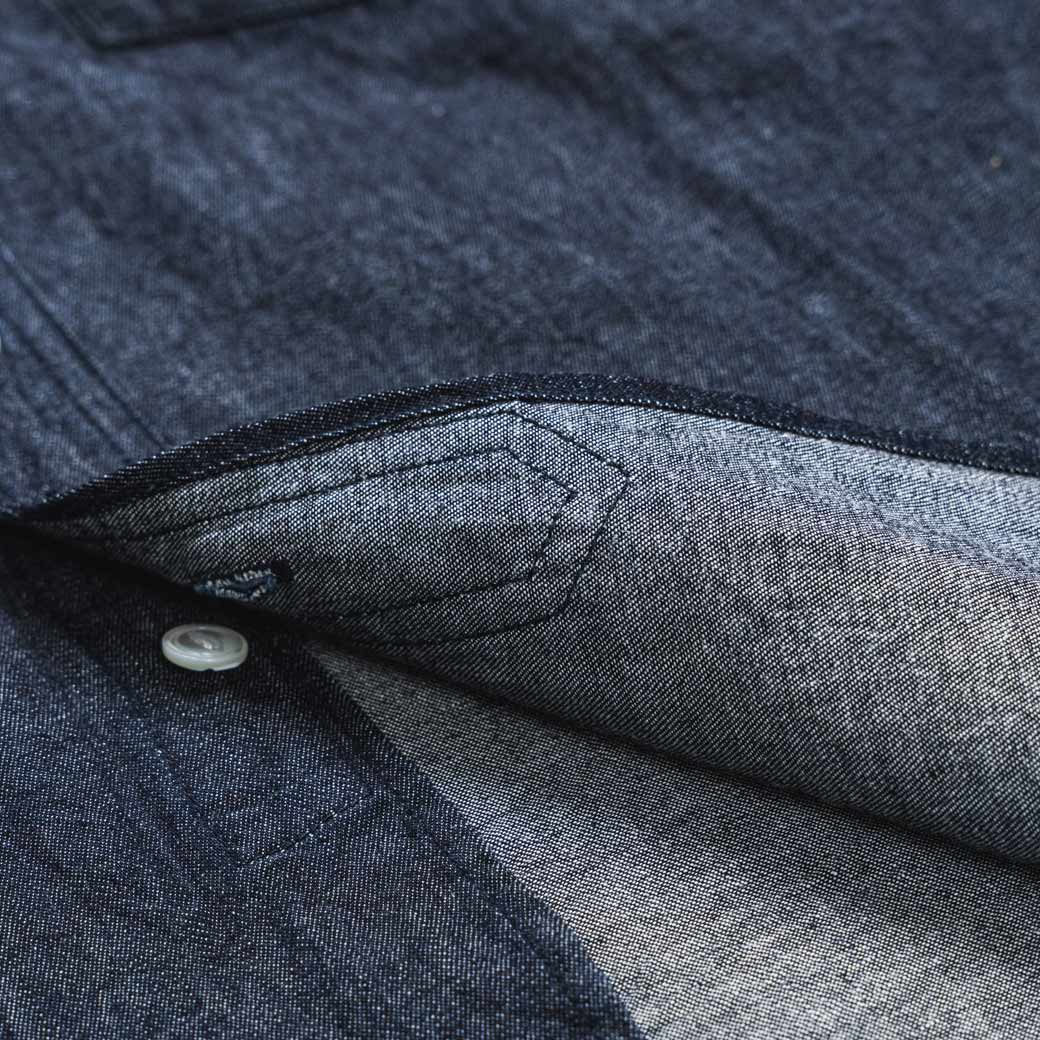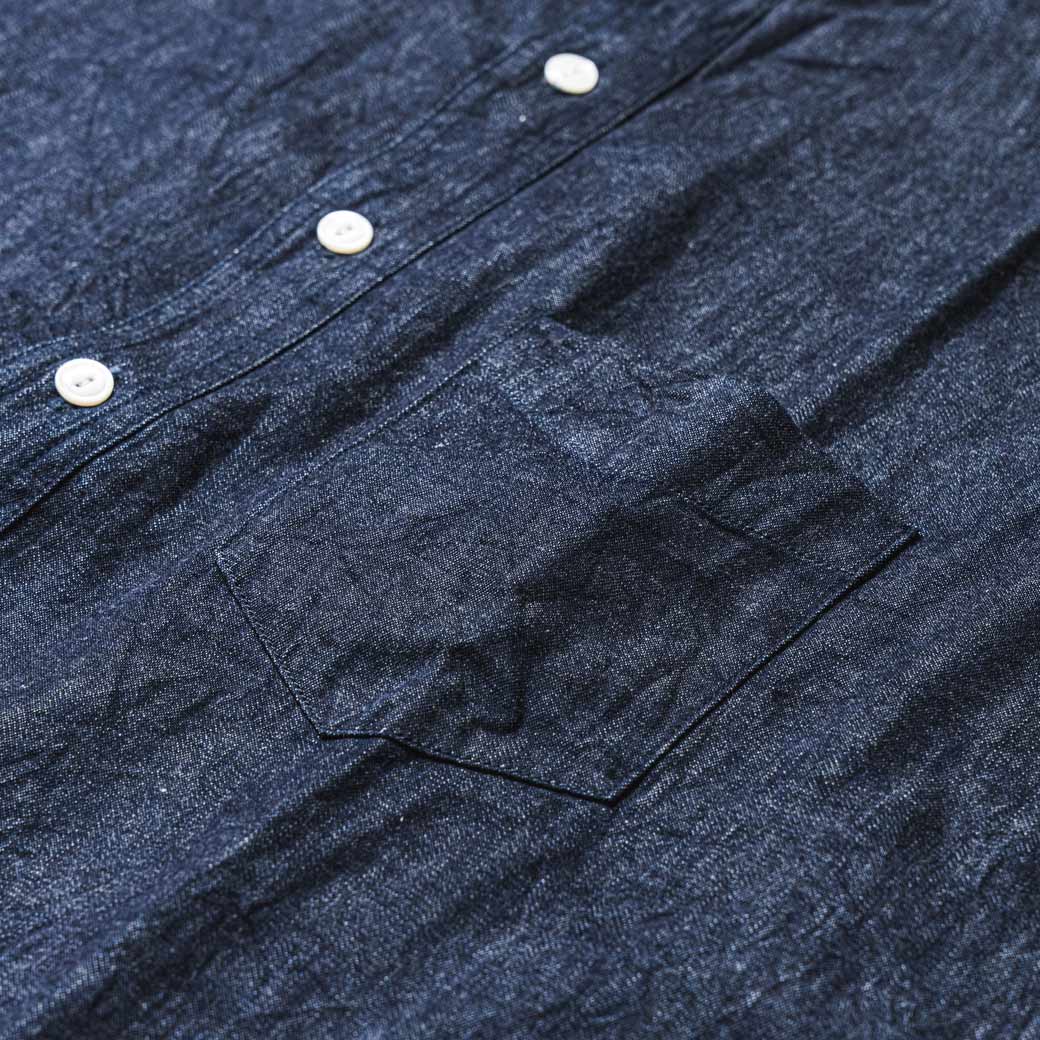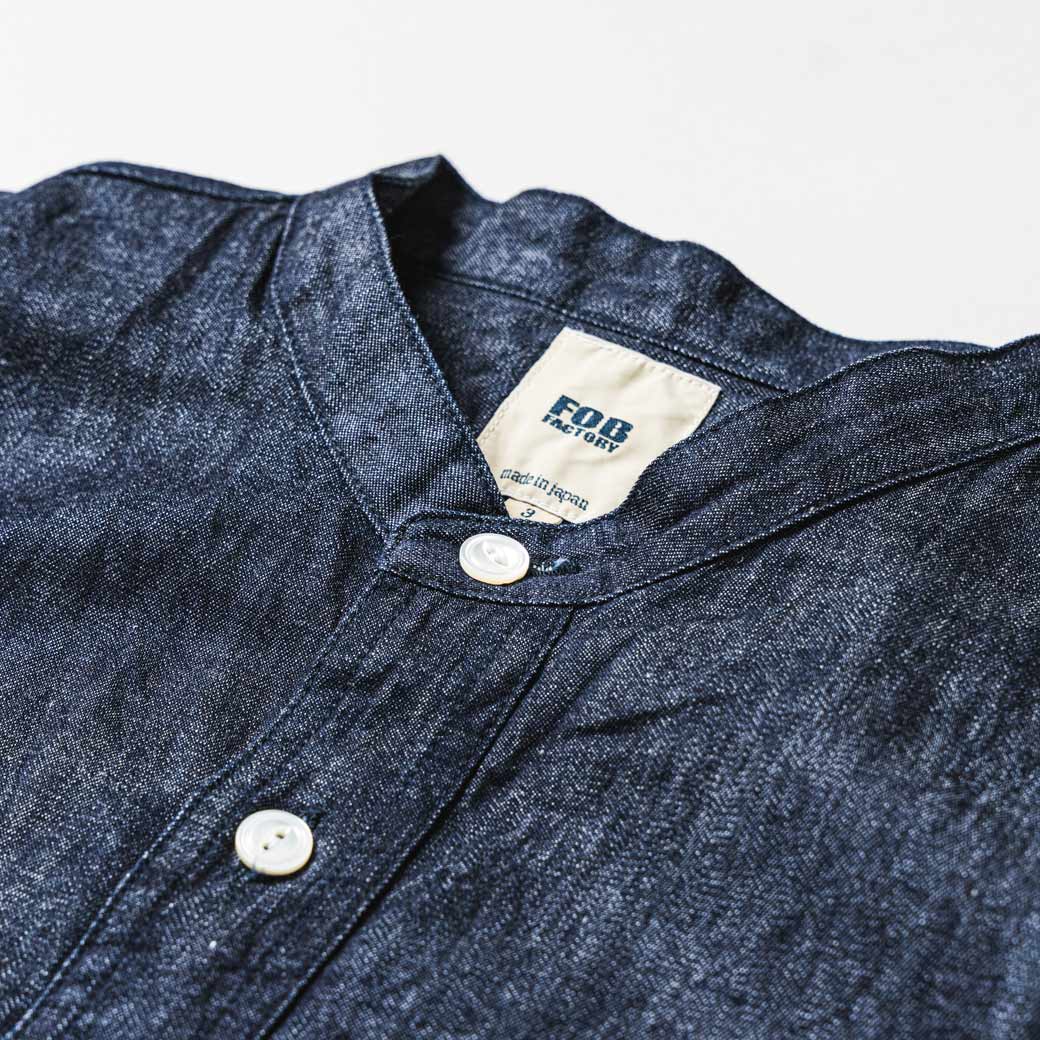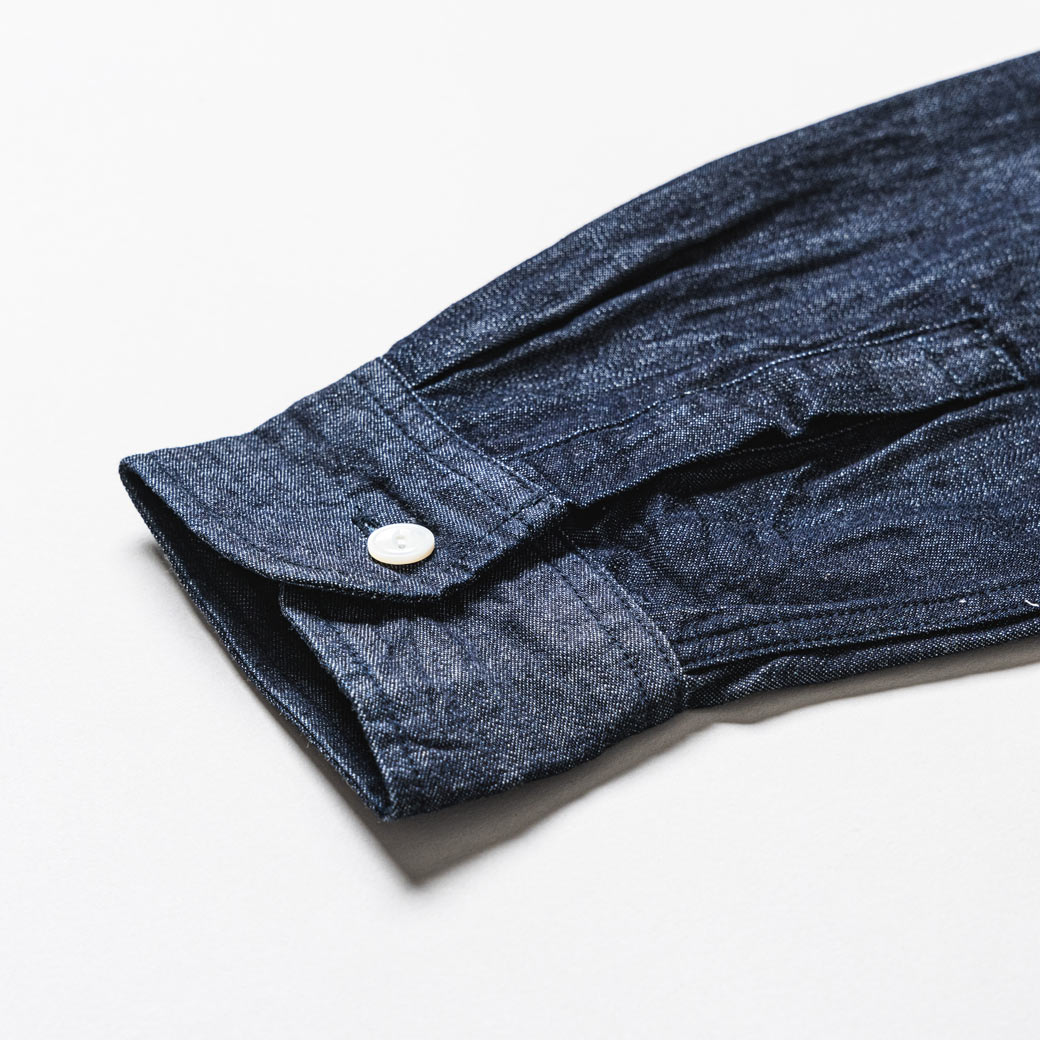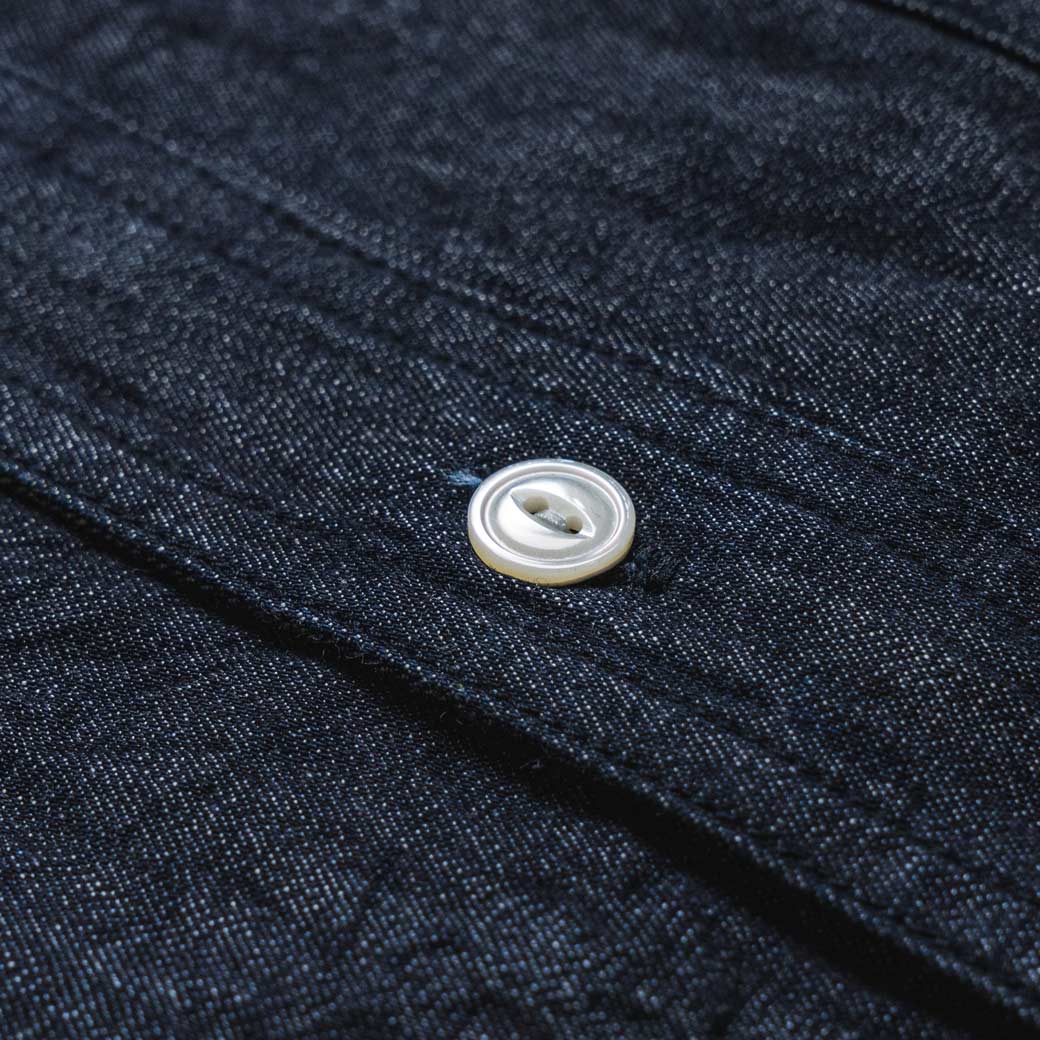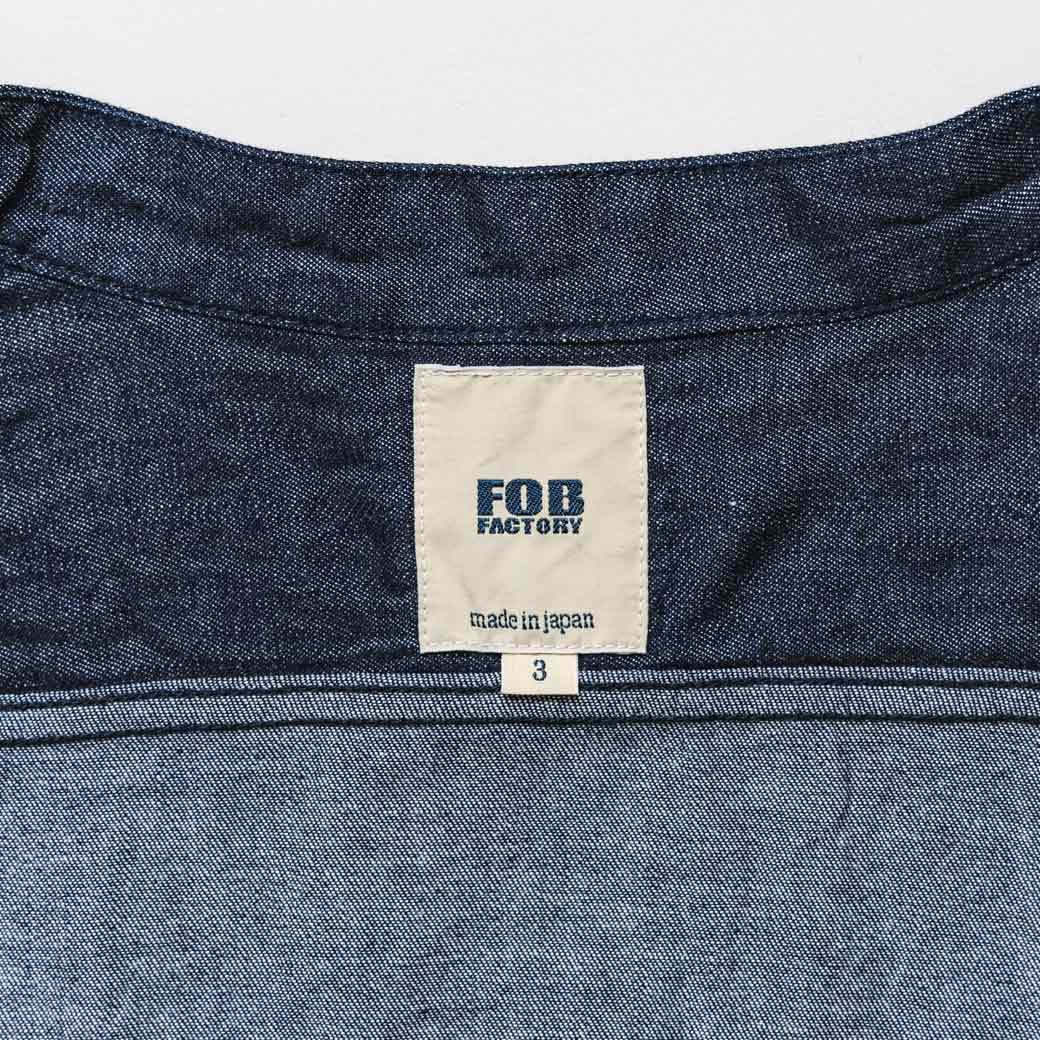 This 6 oz. light-weight denim is made with a weakly-rounded yarn of No. 20 in the warp and weft.
Although the denim looks a little clean, you can expect a well-balanced bite as you wear it.
It has been incorporated into a popular band-collar shirt. The buttons are made of high-grade Takase button.
We hope you will wear it as much as you like and create your own band-collar shirt.
経緯20番の弱ムラ糸を使用した6ozのライトオンスデニム。
少しきれい目に見えるデニムだが、着込んでいくうちに、バランスの良いアタリ感が期待出来る素材である。
人気のバンドカラーシャツに落とし込んだ。釦には高級感のある高瀬釦を。
ガンガン着倒して自分だけのバンドカラーシャツを作り上げてもらいたい。
Item Date
| | |
| --- | --- |
| No | F3470 |
| Color | #WA / #61 BLACK |
| Size | S / M / L / LL |
| Price | ¥15,400 (in Tax) |
| Material | 100% COTTON(6oz UNEVEN YARN DENIM) |
Contact us