Blog&News
RELAX DENIM PROJECT
RELAX DENIM PROJECT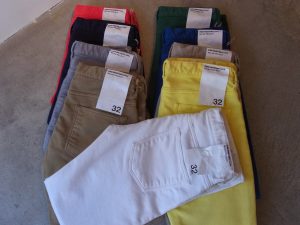 F.O.B FACTORY's RELAX DENIM PROJECT, which has been very popular, has added a new line.
The tapered, slim silhouette has been reconstructed with a crisp, flowing silhouette that has no boorishness.
There is a wide range of color variations, including USED blue denim, BK denim, and a total of 11 colors from white to orange.
As we have mentioned before, these are very soft and durable, unlike knitwear.
The elegant silhouette and soft material make the PANTS neither too formal nor too plain.
We recommend you to enjoy the relaxed feeling with a slightly loose fit.
▼F1140 RELAX DENIM 5P
Sizes available:
28, 30, 32, 34, 36
#28 Blue Denim One Wash
#28S USED Blue Denim
#61 Black Denim (BK×BK)
Price: #28, #61
#28, #61・・・14,000 yen (15,120 yen)
#28S ・・・・・ 17,000 yen (18,360 yen)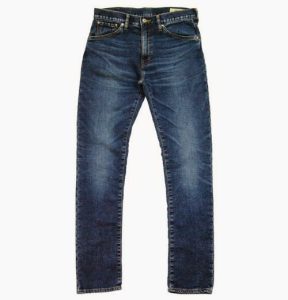 F1140 RELAX DENIM #28S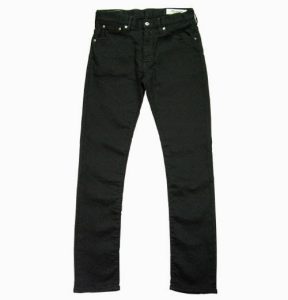 F1140 RELAX DENIM #61 BK
▼F1141 RELAX COLOR DENIM 5P
Sizes available:
28, 30, 32, 34, 36
#13 Forest Green
#27 Royal Blue
#28 Navy
#42 Tan beige
#44 Orange
#64 Light gray
#67 Beige
#69 White
Price:
14,000 yen (15,120 yen)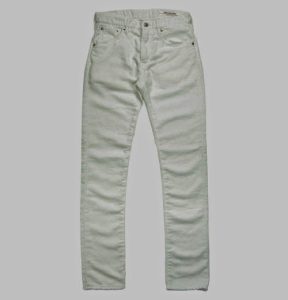 F1141 RELAX COLOR DENIM #69 White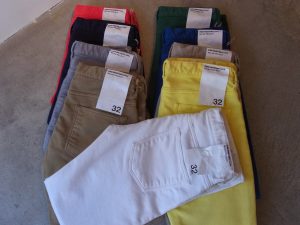 大変御好評頂いております、F.O.B FACTYORYのRELAX DENIM PROJECTに新しいラインが加わりました。
テーパードがかかった細めのシルエットを再構築し、メリハリのついた流麗シルエットで野暮ったさはゼロ。
カラーバリエーションも豊富で、USED加工のブルーデニム、BKデニムをはじめ、ホワイトからオレンジまで全11色。
大変柔らかくニットとは違う耐久性は以前述べさせて頂いた通り。
上品なシルエットと柔らかな素材感でキメ過ぎず、ヌキ過ぎずなPANTSに仕上がりました。
少しゆったり目のサイズ感で、RELAX感を楽しんで頂くのがオススメです。
▼F1140 RELAX DENIM 5P
サイズ展開:
28、30、32、34、36
#28 ブルーデニムワンウオッシュ
#28S USEDブルーデニム
#61 ブラックデニム(BK×BK)
価格:
#28、#61 ・・・¥14,000(¥15,120)
#28S ・・・・・¥17,000(¥18,360)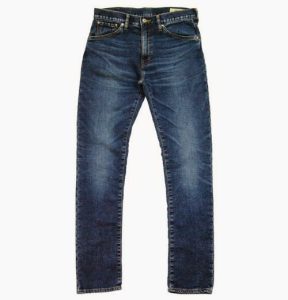 F1140 RELAX DENIM #28S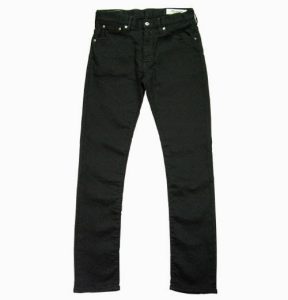 F1140 RELAX DENIM #61 BK
▼F1141 RELAX COLOR DENIM 5P
サイズ展開:
28、30、32、34、36
#13 フォレストグリーン
#27 ロイヤルブルー
#28 ネイビー
#42 タンベージュ
#44 オレンジ
#64 ライトグレー
#67 ベージュ
#69 ホワイト
価格:
¥14,000(¥15,120)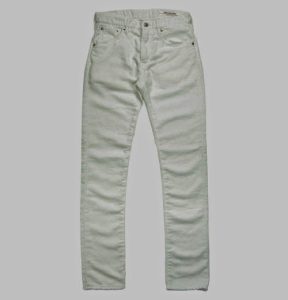 F1141 RELAX COLOR DENIM #69 ホワイト